When the grass wasn't greener on the other side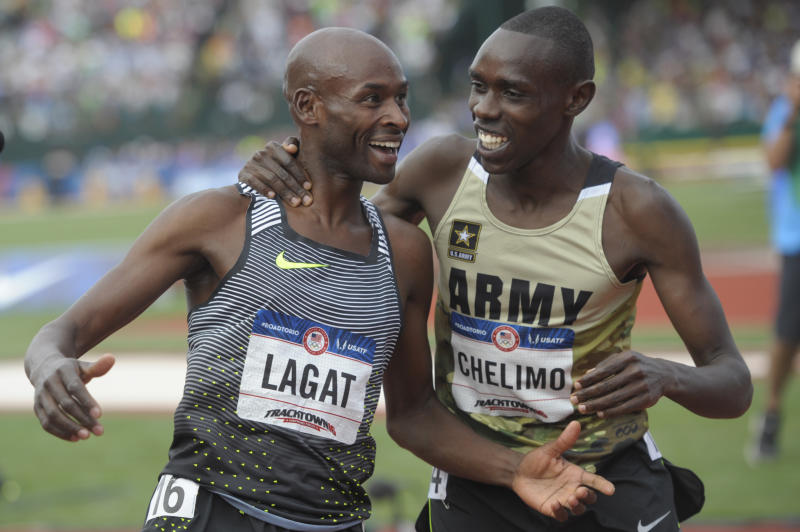 The world beating stars attributed their change of citizenship to lack of compensatory remuneration from the Kenyan government.
It's an interesting statistic though.
From Wilson Kipketer's switch of allegiance to Denmark in 1990 to Bernard Lagat's move to USA; Kenya's latent talents later started moving to the oil-rich Gulf States –Qatar and Bahrain.
But, like the Israelites who moved away from slavery in Egypt to Canaan, things hurtled down south for those who made headway to the Gulf States.
Their massive exodus raised eyebrows in the country.
Theirs was, in the eyes of the public, a windfall as they drove expensive cars and had bottomless pockets.
The world beating stars then attributed their change of citizenship to lack of compensatory remuneration from the Kenyan government.
But more than a decade now, the athletes who attracted hefty pay in the oil-rich nations have returned to their motherland and now go about their businesses –while some lead squalid lifestyles in Eldoret –as they no longer compete.
Take a quick survey and help us improve our website
Take a survey
Among them are Qatari's world 3,000m steeplechase record holder Saif Saaeed Shaheen, formerly Stephen Cherono; James Kwalia and Musa Amer Obaid (formerly Moses Kipkurui), who live in Eldoret.
Shaheen, Kwalia and Albert Chepkurui (Abdullah Ahmed Hassan) are the only athletes in the group of defectors to Qatar who won medals at global competitions.
Shaheen won two world titles, Kwalia won bronze in 5,000m at the world championships in Berlin in 2009 while Chepkurui bagged bronze medal at the 2005 World cross-country championships.
Chepkurui, an old boy of Lelboinet Secondary School in Keiyo South, and Salim Belal (Raymond Katui) switched their allegiance to the Gulf.
Then came the migration of Kipchumba Koima, a cousin of world 3,000m record holder Daniel Komen and George Sirma, who were schoolmates with Musa Amer Obaid (Moses Kipkurui) at Kitany Boys.
Shaheen returned to Kenya after representing Qatar for some years, only to face a child upkeep case in an Eldoret court.
"I am just a hustler in this town. I don't earn a salary. I am living with a woman who is helping me meet costs such as rent and food," Shaheen told the court during a hearing in January last year.
This is despite the fact that he received a lifetime monthly wage of $5,000 (Sh536,500), and $250,000 (Sh26,8 million) if he won a world championships or Olympic gold medal for his adopted nation.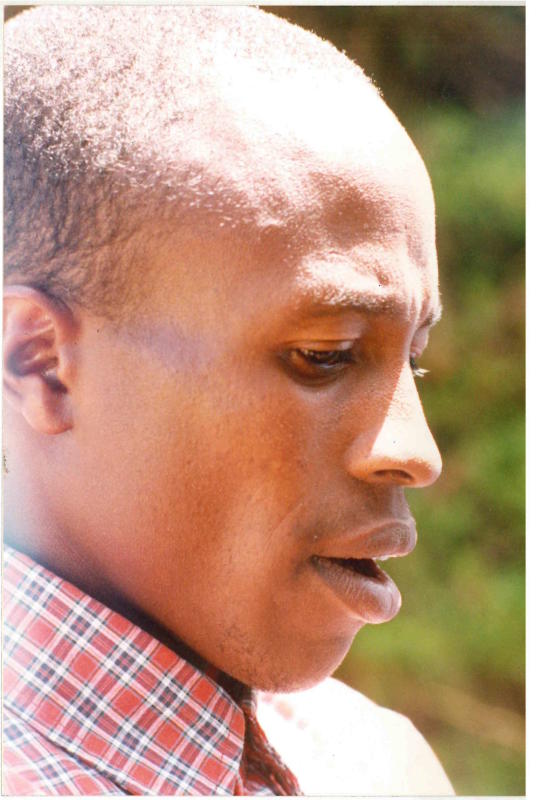 Kwalia from Mt Elgon switched allegiance to Qatar and represented the Gulf nation in 5000m.
He competed for Qatar up to 2009. Nowadays, he runs a junior athletics training camp in Mt Elgon.
"I enjoyed competing for Qatar because we used to earn monthly allowances. But things changed when performances dipped," he said.
"Conditions became harsh. I was no longer getting my pay and the country started implemented harsh restrictions."
He held Asian indoor record in 5000m which he set in Düsseldorf in February 2009 while competing for Qatar.
"Three of us from Mt Elgon had secured Qatari citizenship but we all came back home.
"It is frustrating that even the agents who facilitated our move to Qatar have gone quiet," said Kwalia.
He had his breakthrough while competing for Kenya where he won bronze in 3000m at the 2001 World Youth Championships.
Kwalia struck his maiden senior medal at the 2004 World Athletics Final, where he bagged silver in 3000m.
He would later represent Qatar at the Beijing Olympics in 2008 where he finished eighth in 5000m.
"I train about 100 junior athletes in Chesito, Mt Elgon and I will not advise any of them to run for these countries because of the experiences we had," Kwalia said.
It's a different script for those who landed on American citizenship.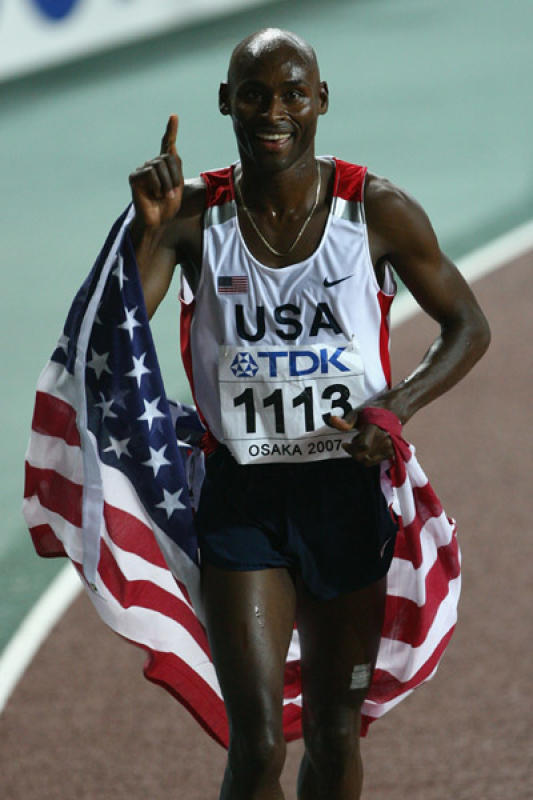 Bernard Lagat, who won silver in 1500m at the 2004 Olympic Games in Athens representing Kenya, is among top guns flying the American flag in global athletics.
He also won bronze at the Sydney Olympic Games and silver at the 2001 World Championships in 1500m donning the Kenyan jersey.
In 2007, Lagat struck gold in 1500m and 5000m for USA at the World Championships in Osaka, Japan and then followed it with silver in Berlin (2009) and Daegu (2011) in 5000m.
He won bronze in 1500m in Berlin.
Lagat, Kwalia and Shaheen are perhaps among few athletes to have won medals in major competitions representing different nations.
But Sally Kipyego, 2012 London Olympics 10000m silver medalist, would emerge as another athlete to win medals for Kenya and USA.
Kipyego, who got the US citizenship two years ago, has been named in the American marathon team for Tokyo Olympics.
Kipyego, the 2011 world 10000m silver medalist, said there is a huge difference competing for USA and Kenya.
"Americans are more time conscious. When they say training starts at a certain time, that's it. There are no two ways about it," Kipyego said
"I live in Oregon, which is at sea level. When you are at sea level, you can really push training without running your body. I push my body for several months without fatigue."
"In Iten, I can only train for about two months and I am ready for the race because it is harder. You cannot push your body too much."
"I think it will be fantastic for me to win a medal in Tokyo Olympics. It speaks volumes. It will show a sense of longevity. It will show the level of excellence," said Kipyego, who is also a nurse.
She expects a competitive race in the Japanese capital. "It will be a tactical race. It will be my first race while representing USA. In terms of reward schemes, it is just an appreciation for sacrifice you make in training. It's good when countries give incentives like medical insurance, stipends and support to athletes."
"There is need to support the average athletes because the top athletes are financially stable. Focus should be on them," she said.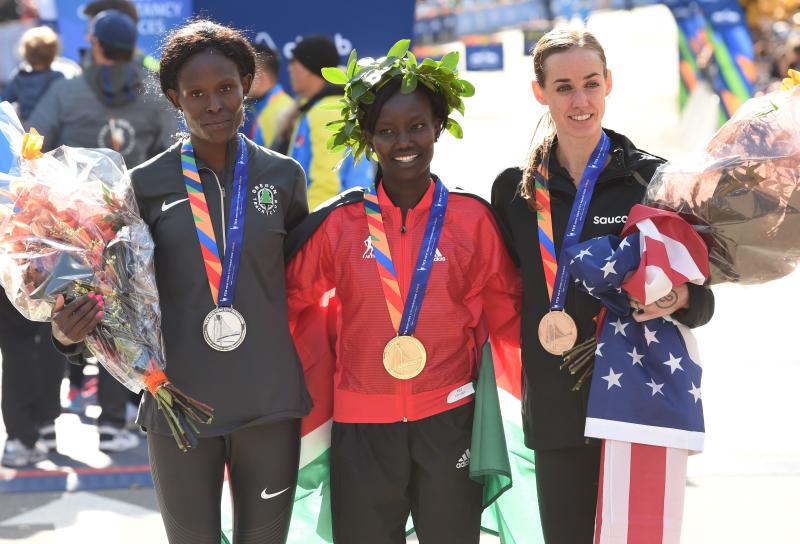 Aron Lagat, another Kenyan-born American, concurred with Kipyego.
"We don't have reward schemes but we have funding which mostly depend on athletes' ranking or need. There is also travel fund and medical but it's based on merits and needs," said Lagat, a 3000m steeplechase athlete.
Lagat longs to make the cut in USA teams to major championships.
"I haven't made it to many USA teams because I was held back by World Athleics for two years after getting US citizenship. I missed three championships despite having qualified," he said.
USA boasts a sizeable number of Kenyan-born Americans.
In 2017, USA presented six athletes at the World cross country Championship.