Athletics Kenya to hold joint trials for Club Games and World Championships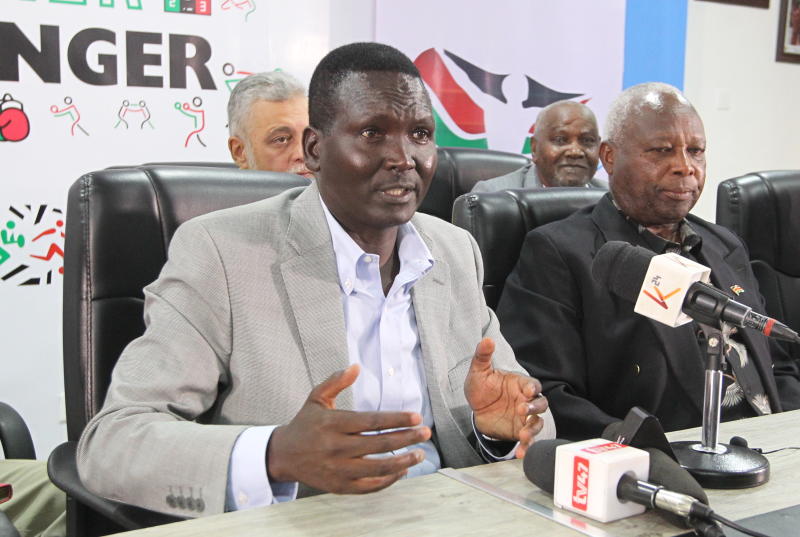 The National Olympic Committee of Kenya and Athletics Kenya have announced new dates for the Birmingham 2022 Commonwealth Games national trials.
Addressing a joint press briefing at NOC-K offices yesterday, NOC-K President, Paul Tergat announced that they have agreed with AK to postpone the trials which were initially scheduled for this weekend (May 21-22) to June 24-25.
"As you are all aware the World Championships and Commonwealth Games will be happening very close to each other, so our mandate is to send the best team to both events, the athletes who will go to Oregon will be the same to represent Kenya in Birmingham," said Tergat.
The trials for the two major events will be conducted at Kasarani Stadium.
The change is motivated by the need to give all the athletes the opportunity to compete for the slots to represent the country as well as come up with the best team that will deliver for Kenya at both events.
According to AK president, Lt. Gen. (Rtd) Jackson Tuwei the trials will also double up as selection for the World Championships team that will head to Eugene, Oregon, United States on July 15–24.
"We had planned to hold the Commonwealth Games trials this coming weekend but we have taken cognizance that the two events being quite close to each other hence the strategic sense to hold them jointly and produce the strongest team possible to represent our country," said Tuwei.
The AK president further said that the athletes are expected to meet all other qualifications conditions for the World Championships, including the anti-doping regime and AIU protocols. The athletics program for the Birmingham Games is set to kick-off two days after the opening ceremony which will happen on July 28, with the marathon events set to take place on July 30.
The Kenyan marathon team has already been selected and is currently in training camp in Eldoret.
This will be 17th appearance for at the Club Games. The country will be looking to improve on last edition's performance in Gold Coast 2018, where they won 17 medals, a decline from a previous 25 medals in Glasgow and 30 in New Delhi.
Related Topics