Kenyans bag silver, bronze in Brazil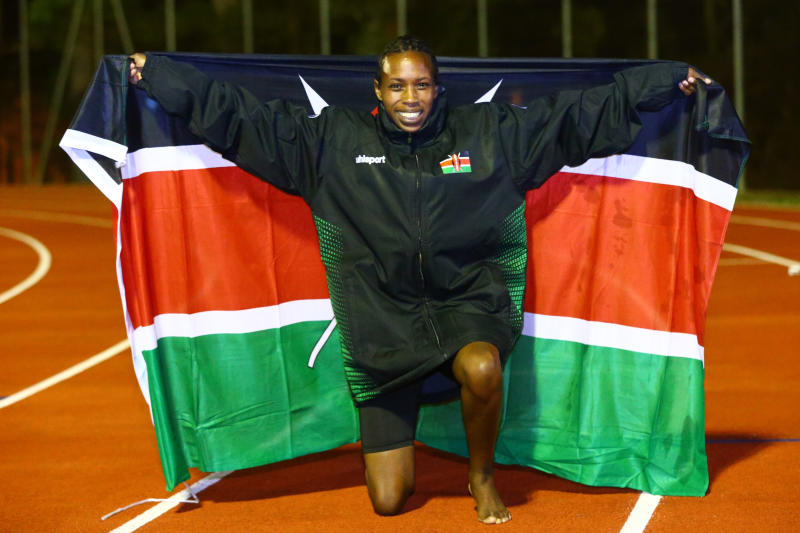 After a great challenging week, Kenyans got their groove back by winning the country's first medal at the ongoing 24th Deaflympics Summer Games in Caxias Do Sul, Brazil.
Serah Kimani Wangari yesterday clocked 38.26.41 to bag silver in women's 10000m.
Race favourite Grancy Kandagor also braved a bad fall to settle for bronze medal. However, the blistering pace was too hot for Winn Bugosi as he dropped out of the energy-sapping race which was won by Lourdes Ponce Juarez of Mexico in 38.06.59.
"I started well by leading in almost all the laps, but slowed down towards the end," said Wangari.
"I think I got exhausted in the final laps and my finishing power was weak," said Wangari.
Wangari added that she gave herself a pat on the back after ending the competition in the medal bracket.
"I think I did my best. I really worked to get this silver. I was totally worn out in the final lap, but I kept telling myself that I can do it, hence, I held on to the tape,"Wangari said.
According to Wangari, her objective in the Games was to get a medal, a feat she finally achieved.
"I wanted to go back home with something to brag about," she added.
Wangari blamed the brutal cold weather for her slow pace, especially in the final lap.
"I was competing in such a terrible cold weather for the first time. It weakened my knees, but I kept assuring myself that I have a goal to achieve. I'm glad I did it," she said.
The victory gave Wangari the push she craved for as she prepares for another podium finish.