Stars battle at Cross Country trials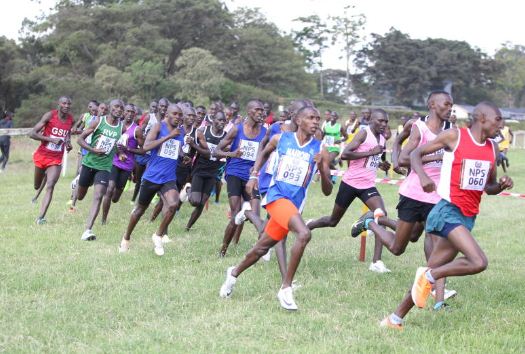 At least 600 athletes will battle at the National Cross Country Championships inside Lobo Resort in Eldoret today.
It is a do-or-die fight as Kenya's globetrotting stars lock horns in the chase for slots to Agnes Tirop Tour set for February 12 at the same venue.
The contest pitting stars from uniformed forces –National Police Service, Kenya Prisons and Kenya Defence Forces –against civilians will no doubt result in a dogfight at the lush green and well-manicured Lobo Resort near Eldoret International Airport.
The elite stars, who will square it out with a field of upstarts, must put their best foot forward to earn the slots and prize purse.
The showpiece, which is usually sets the stage for exciting contests in track and road running in the season, promises a cocktail of hopes and exciting intrigues.
Most of the elite athletes will use the competition to size up against their opponents even as the meet stands out as a stage for upstarts to hog the limelight.
They will be hankering after places to the national team while they battle for honour, victory and, of course, disappointments.
A blunder from the start or getting tripped on the track could make the difference between victory and loss –the difference of a lifetime.
Yesterday, Athletics Kenya top brass held anti-doping seminar in Eldoret as organizers put on final touches on the course.
In 2019, when the town hosted the National Cross Country Championships at the Eldoret Sports Club, a muddy obstacle proved challenging for a number of cross country athletes.
Forme World Under-20 10000m champion Rhonex Kipruto and former World Under-20 5000m champion Edward Zakayo, who is making a return after missing out for two years, will compete.
World marathon champion Ruth Chepngetich, former World Under-20 3000m steeplechase champion Celliphine Chespol and Olympian Edinah Jebitok will spice up the women's line up. AK Central Rift chairman Abraham Mutai said the venue offers larger spectator spaces.