How a sex predator lured me, sports legend speaks out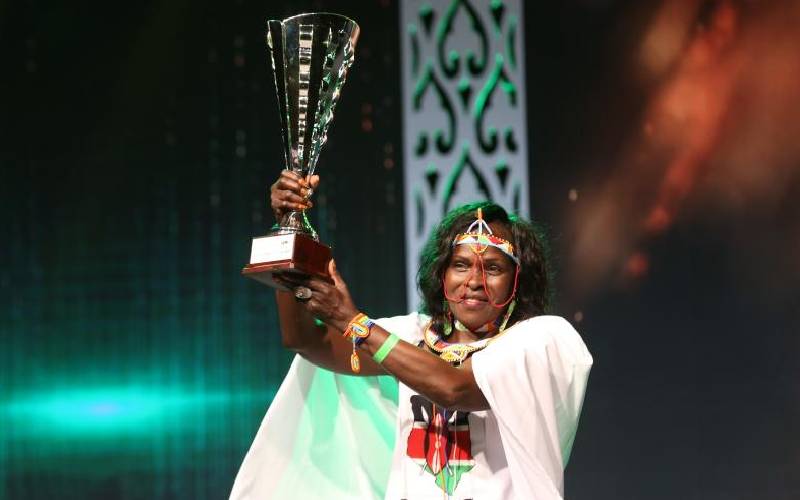 Athletic legend Rose Tata has revealed that she was a survivor of sexual violence.
Ms Tata said she was lured by a man who impregnated her at the age of 14. Her story opens the veil of the dark side of the country's glamorous sports sector.
The athletic legend, who retired in 1990, shot to the public limelight in 1973 during the national trials in Kisumu. She was among the athletes that were under the tutelage of then Kenya Amateur Athletics (KAA) led by the late Chairman Isaiah Kiplangat.
She said the late Kiplangat identified her when she was 13 in Class Seven at a primary school.
"In December 1973, there were national trials in Kisumu and I ran barefoot and qualified for the 1974 Commonwealth Games in Christchurch, New Zealand at the age of 14 years," she said.
At Christchurch, Tata made it to the finals of the 800-metre race and settled for the eighth position in her debut. It is after this that her burgeoning career was almost dimmed by a sex predator.
"I trusted him but he took advantage of my naivety to make me a victim of gender-based violence. He almost ruined my career and life," Tata told participants at the Agnes Tirop Conference.
She added: "He lured me and forcefully impregnated me when I was in Form One. I dropped out of school to give birth but I finally went back to complete my studies."
Tata said she reported the matter to the then KAA officials but no action was taken against the perpetrator of the crime. She, however, never gave up.
"I never looked back as I was of the idea that it takes a strong woman time to stand up," said Tata whose first-born daughter is 42 years old.
Tata still holds the Africa Games 400m hurdles record of 55.94 she set in the 1987 games in Nairobi. She has been honored by President Uhuru Kenyatta for her exemplary contributions in sports after winning three gold, two silver, and three bronze medals in Africa Games.
Tata is the secretary of the Athletics Kenya Masters Council and a member of the Wall of Athletics Masters Commission.
Yesterday, four-time Boston Marathon champion Catherine Ndereba called on the government to close down private athletics training camps. She said some of these facilities were being used by rogue coaches to exploit naïve and upcoming athletes.
In a report on the welfare of athletes in sports, the 2004 Olympics marathon silver medalist recommended that training camps should be managed by the government.
This move, she said, will stop rogue coaches from turning their homes into camps where athletes exploit them.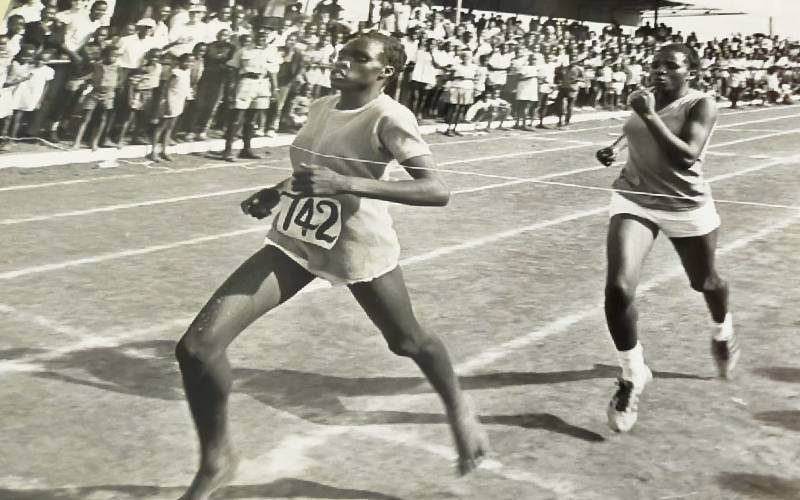 "Many coaches have converted their homes into camps where athletes have no control. Some coaches have turned their young female athletes into wives going even further to molest young boys," said Ndereba.
"Some of these camps do not deserve to be called training camps as some of them are personal houses turned into camps. The time is ripe for the government to crack the whip on these dubious camps and take full charge," said Ndereba who believes that her family is the source of her strength.
"I have never been a victim of gender-based violence but I have met many female runners who have been victimised. My recommendation is that any sports official found being unethical should be prosecuted and slapped with a lifetime ban from sports," she said.
Ndereba said mudslinging and defamation are rife within the sports sector with female athletes forming a majority of the victims.
Joseph Mukobe, Principal Secretary, Ministry of Sports, Culture and Heritage said differently-abled athletes are more vulnerable to perpetrators.
"Stereotypes on differently-abled athletes are common, making them lack confidence. Some of these coaches even ask for favours from them before they could be considered for trips," she said.
Public Service and Gender Chief Administrative Secretary (Cas) Linah Jebii said cases of gender-based violence are common especially in sports.
"Gender issues have not been devolved in all counties but the government has partnered with NGOs to establish rescue centers," said the former Marakwet Mp.
She said there are 58 rescue centers across the country where the government manages three.
"Plans are at an advanced stage for the Ministry of Public Service and Gender and Interior Ministry to establish Policare Centres across the country, " she said.
She said the Policare Centres will be constructed in all police stations and will be managed by trained and qualified officers.
"Policare will be similar to Huduma Centre where victims will be able to report their cases and be examined by trained officers. We shall have police officers, medical officers, psychosocial officers, and lawyers among other officers at the centre," she said.