Why 2021 was a season to forget for Kenya's athletics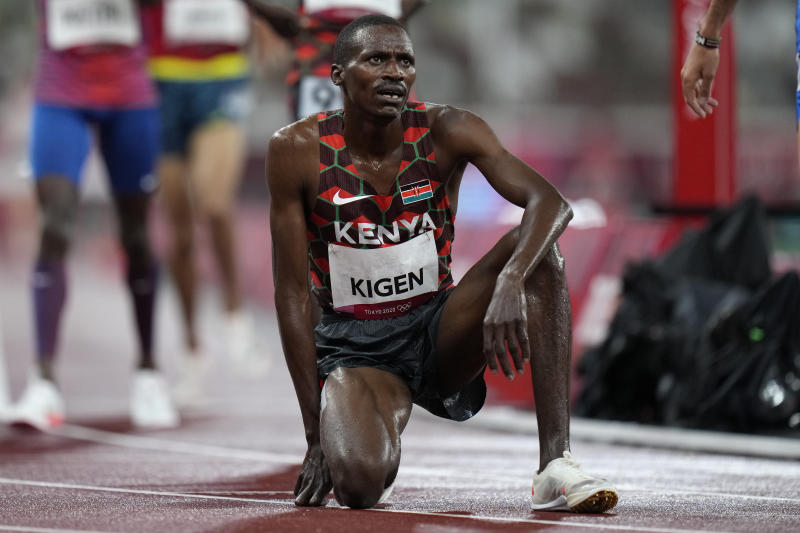 Deaths, Covid-19 pandemic and misfortunes conspired to taint Kenya's 2021 athletics season.
It has been a difficult moment for the athletics fraternity as a myriad of problems kept sweeping across Kenya's favourite sport.
The Covid-19 virus threat, mysterious deaths among top athletes and the loss of men's 3,000m steeplechase title at the Tokyo Olympics –which the nation had dominated for 53 years –created fault lines and even threatened to derail Kenya's dominance in middle and long distance running.
It all started early last year when Covid-19 pandemic broke out and sports activities were called off.
And later this year, a horrifying trend followed. Four top athletes died in mysterious circumstances –three of them on incidents of mental anguish just within a week.
First, global athletics stage woke up to horrifying news that women-only world 10km record holder Agnes Jebet Tirop had been brutally murdered in their home in Iten.
Tirop had a rich athletics CV to her name -two-time world 10,000m bronze medallist, world cross country champion and Africa cross country champion.Just before the dust settled, another incident stole the headlines.
Edith Muthoni, 27, was murdered the following day by her husband.
Painful moments
Muthoni, the athlete who competed in local races, died of injuries after a fight with her lover Kennedy Kamau in Kirinyaga.
The two reportedly fought over the man's phone before the alteration turned deadly. Muthoni wanted to go through her lover's phone messages.
It was painful moments given that former Africa junior silver medallist Hosea Mwok Macharinyang was said to have committed suicide that week at his home in Murkwijit village in West Pokot.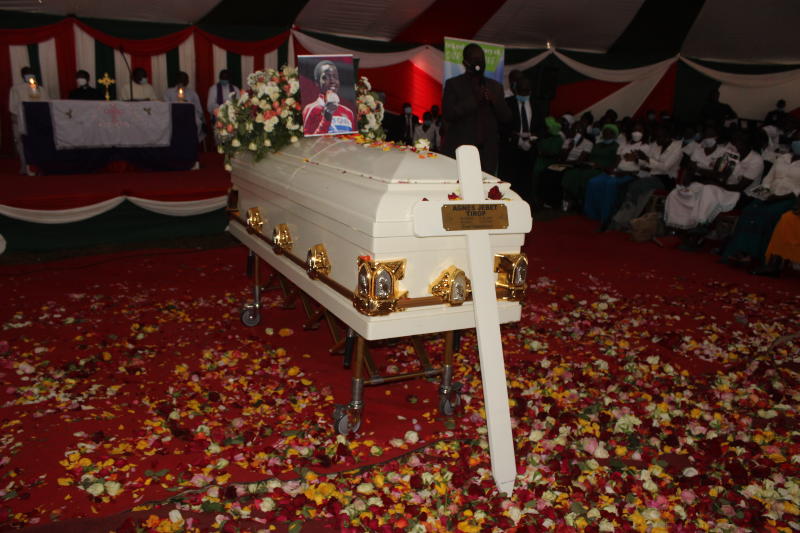 This adds to the growing list of such deaths -since 2008 Olympic marathon champion Samuel Wanjiru died in mysterious circumstances in Nyahururu in 2011.
The trend seemed to escalate because such deaths are attributed to suicide, family conflicts, alcoholism and drug abuse. They continue to go on unchecked and the tragedies boil down to issues on mental health.
This is a fact if research on the incidents among members of the public is anything to go by.
The 2019 report on the Mental Health Task Force, which was chaired by Dr Frank Njenga, made a conclusion that mental health is an integral part of human happiness.
But a lot was expected after the government lifted the suspension and issued Covid-19 protocols. Athletes prepared for Olympic Games national trials and Tirop made the cut.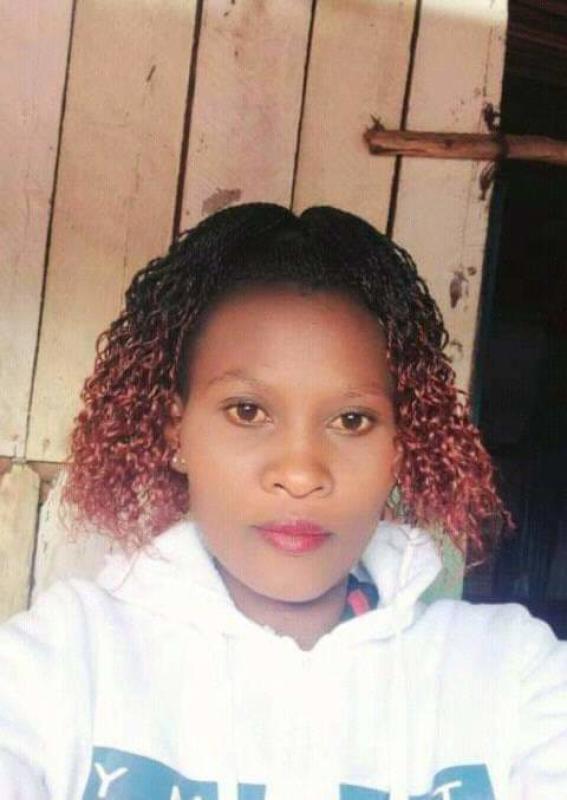 She finished fourth at the Tokyo Olympic Games and then set a women's-only 10km record in Germany.
But three weeks later, she was found dead in their rented house in Iten on the night of October 13.
According to an autopsy report, the athlete died of a stab wound on the neck. Her boyfriend Ibrahim Rotich is a suspect in the murder case.
Tirop, 25, had just participated at the Tokyo Games finishing fourth in women's 5000 metres.
Tirop's death came barely a month after she had set a record (30 minutes 1 second) in a women-only 10-kilometre road race in Germany, in September.
And even before the dust settled, Hosea Macharinyang committed suicide.
Committing suicide
Even though he didn't have a big name like Tirop's, the shy-looking Macharinyang won three consecutive team titles at the IAAF World cross country championships between 2006 to 2008. He featured on the World cross country campionships team seven times.
The former Africa Junior 10,000 metres silver medallist first represented the nation at the 2004 World Junior Championships in St Etienne, France, where he finished fourth after clocking 28 minutes and 36.50 seconds.
Macharinyang, 35, took his own life after committing suicide in cattle shed at his home in Murkujit Village in West Pokot County.
Macharinyang, who was a committed member of the Full Gospel Church, was suspected to have been suffering from mental illness related cases.
Just a few days later, Edith Muthoni was still trying to break through the paid ranks of marathon runner before the cruel hand of death snatched her from us.
Muthoni died just a day before Tirop breathed her last. She was allegedly hacked to death by her lover, Kennedy Nyamu.
According to authorities, Muthoni, who participated mostly in local races, met her death after she tried to go through his lover's phone.
The deaths didn't stop at that point. John Katio Maluni, who was a marathoner with a personal best of 2:11.53 set in Belgrade in 2011, died in a road accident in Limuru three weeks ago.
The misfortunes came even as Kenyans could not hold grip on men's 3,000m steeplechase Olympic title at the Tokyo Games.
Podium sweeps
Soufiane El Bakkali of Morocco and Ethiopia's Lamecha Girma won gold and silver medals as Benjamin Kigen settled for bronze –an event Kenya dominated since 1968 Olympic Games.
Kenya has recorded three podium sweeps in 1997, 2007 and 2015 as well as striking the 12th gold medal last year in the history of the World Athletics Championships.
London (2017) and Doha (2019) worlds provided a perfect indicator that Kenya's performance in the race is waning steadily after losing silver and bronze medals.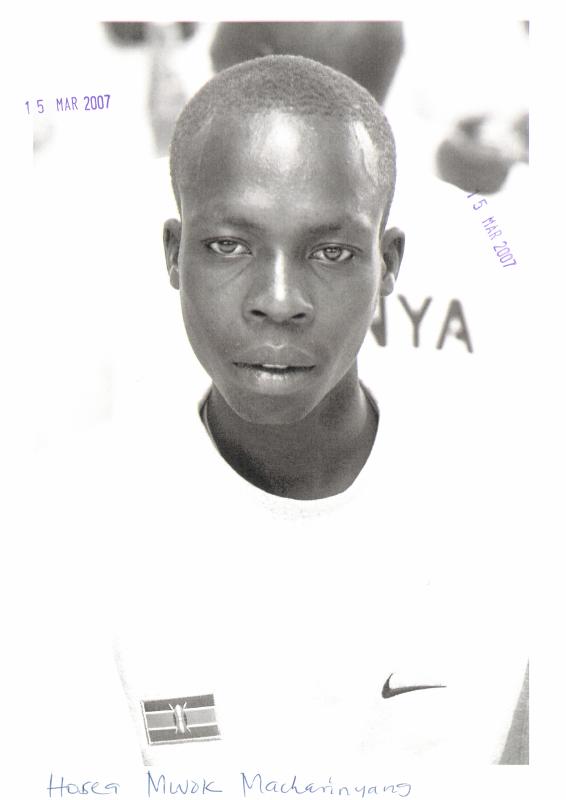 Despite having failed to win titles, French man Mahiedine Mekhisi-Benabbad and America's Evan Jager have spoiled the Kenyan party in Olympics and the World Championships.
Jager won silver at the Rio Olympics and two bronze medals at the worlds in 2011 and 2013.
Immediately after that, Ethiopians and Moroccans mounted a wave of attacks at the World Athletics Championships and the Diamond League series.
In 2019, Olympic champion Conseslus Kipruto won by the thickness of his vest against Ethiopian teenager Lamecha Girma. It was the closest ever finish in 3000m steeplechase at the World Championships.
Bakkali, a former world silver medallist, and reigning Diamond League trophy winner Getnet Wale of Ethiopia had posed threats.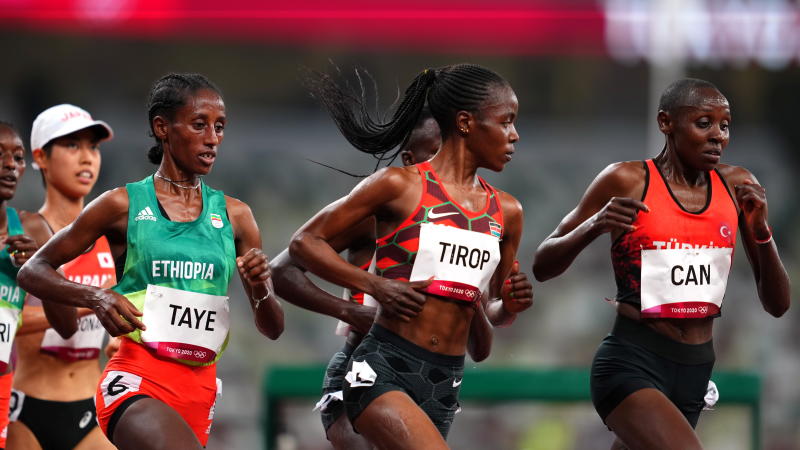 Ironically, Kenyan had dominated the race with four-time world champion Ezekiel Kemboi strolling to victory in the last lane and get down into a dance.
The winning margin has been narrowed over the years and Kenyan charges cannot breathe easily.