Kenya is an athletics powerhouse that lacks basic training facilities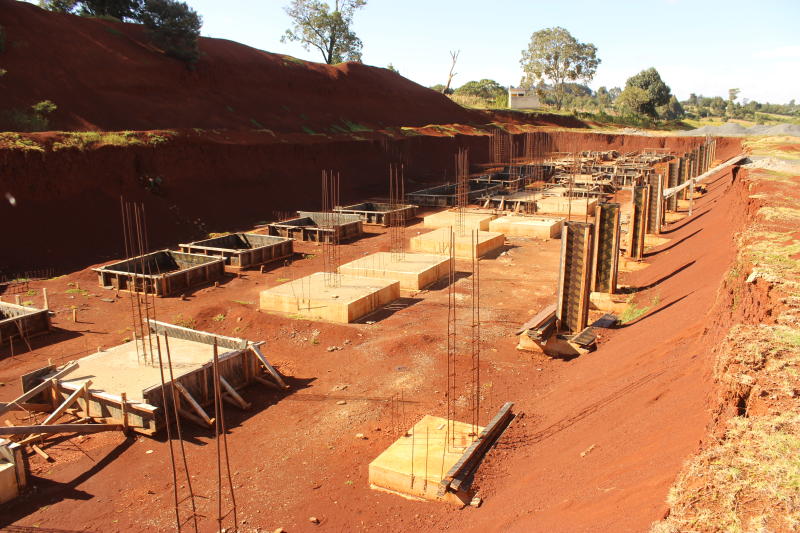 Many Kenyan athletes are setting their sights on the World Championships in Oregon next year.
Hayward Field will host the global show from July 15 to 24, 2022.
Other than the competition arena and the multiple discipline-specific training areas, Hayward Field has a weight room and plunge pools, among other offerings. The facilities are used by US athletes during training and competition.
In July and August, magnificent pictures of modern gyms and pools and other training facilities at the Tokyo Olympic Stadium, which hosted the Olympics, were there for all to behold.
But welcome to Kenya, an athletics powerhouse; the country whose flag and national anthem is sung countless times during world competitions, but where basic training facilities are in dire state.
From using banana steps to improve agility among track and field athletes in some countries, to cross bars for high jump and pole vault, starting blocks and race clocks, Kenyan athletes, through sheer resilience, continue to race for the country and prize money.
For the last five years, completion of the proposed upgrade of stadiums by both national and county governments, has been slow.
Other facilities have stalled and turned to eyesores, putting to shame areas that have produced the highest number of top athletes, who continue to rake in the medals.
A fact finding by Standard Sport shows how young athletes continue to struggle as they lack basic training facilities such as running tracks, physiotherapy and gym, among others.
Claims of establishing stadiums without consultation and adequate awareness among athletes and coaches are also discussed in low tones.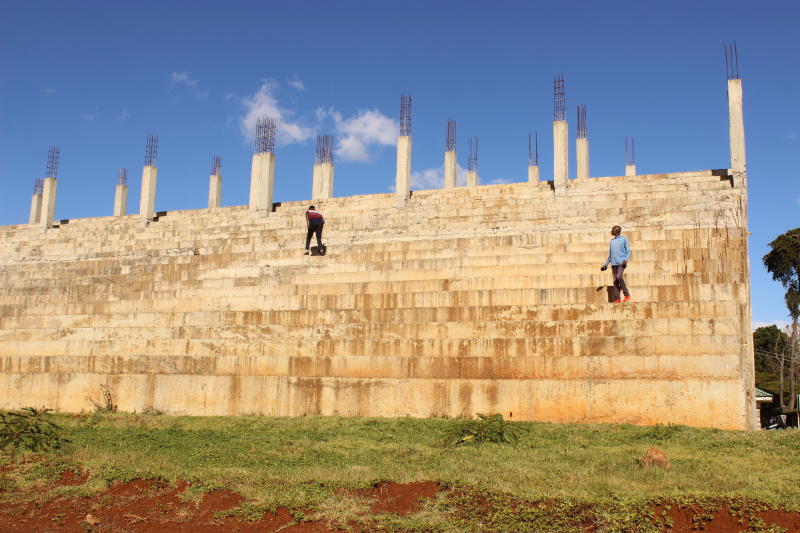 "We have heard many people caution athletes against switching to road races at young ages. We have to train and compete for a longer time before switching to road races, but that can't happen because there are no facilities even in the world's most famous training base – Iten," 26-year-old half marathoner Boniface Kimutai said at the stalled Kamariny Stadium.
Elgeyo Marakwet, Nandi and Uasin Gishu have been christened the home, source and City of champions titles respectively because of the high number of athletics medallists the three have produced over the years, but shockingly, inadequate facilities remain a big deal.
Stadiums such Kipchoge Keino in Eldoret (Uasin Gishu County), Eliud Kipchoge training Camp in Kapsabet (Nandi County) and Wilson Kiprugut Chumo Green Stadium in Kericho (Kericho County) have been named after big names in the sport.
At Eldoret's Kipchoge Keino Stadium, which is named after the legendary Olympic champion Kipchoge Keino, the Ministry of Sports is still constructing a tartan track, a pavilion and changing rooms.
Nandi County Government is yet to complete the Eliud Kipchoge training camp that is named after the World marathon record holder Eliud Kipchoge.
In August, Kericho Governor Paul Chepkwony renamed Kericho Green Stadium to Wilson Kiprugut Chumo Green Stadium, in honour of Kiprugut Chumo, who won Kenya the first Olympic medal in 1964, in Tokyo.
In the Tarakwa area of Uasin Gishu, a proposed Chagaiya High Altitude Training camp, which will host nearly 300 athletes from the county, is still under construction, five years after establishment.
"It is a big shame that we name our stadiums after big brands such as Kipchoge Keino, Kiprugut Chumo and Eliud Kipchoge, yet some of these facilities are incomplete and lack some of the critical facilities necessary for preparing a young athlete for major competitions. The legends are bigger than these stadiums," former 3000m steeplechase world record holder Moses Kiptanui said.
"Athletes, who have been recruited to the disciplined forces can access some of the best facilities for track, fields and road."
"In terms of facilities, nothing has changed for the last 30 years. Our form of training and basic facilities have not improved. It is only the passion among athletes that is driving the Kenyan talents," Kiptanui said.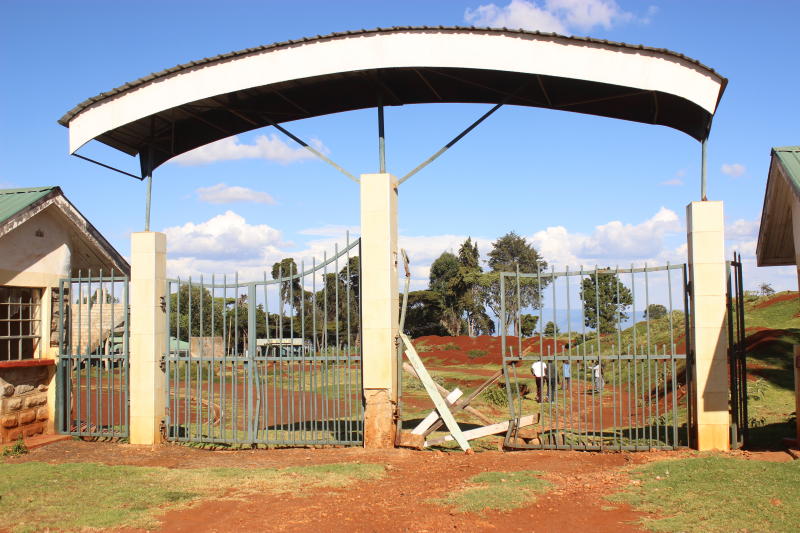 He added that athletes in Iten, one of the world's famous training bases due to its high altitude, has a private track – the Lornah Kiplagat High Altitude Training Centre, is only affordable to a few athletes.
Kimutai, the half marathoner who is also a pacesetter, is calling for a murram track to be set up in Kamariny to ease travels.
"It has become so difficult for me and other athletes to travel to Kipchoge Keino Stadium in Eldoret and Tambach along Iten-Kabarnet road for our training sessions. It's on the track where we build speed work and endurance," Kimutai said.
It's the same case with another road racer Charles Rono. It's impossible to access the Lornah Kiplagat Training facility because one has to pay for its use.
"It is a private facility and has a daily charge of Sh1,000. I prefer to travel to Kipchoge Keino Stadium in Eldoret because it is cheaper than using a private track," Rono said.
Olympic javelin silver medallist Julius Yego is one of Kenya's stars who benefited from World Athletics welfare fund during the Covid-19 pandemic period because there were no available facilities in Eldoret at that time.
In the face of the Covid-19 pandemic, he won the heart of the World Athletics.
He benefited from a one-off $4,000 (Sh400,000) welfare grant, which was launched in May by the World Athletics and the International Athletics Foundation (IAF) to cushion athletes against Covid-19.
Thanks to the World Athletics fund, Yego set up a personal gym in his home from where he trained.
"A gym has been a headache for me. I thought a lot about it and luckily, the World Athletics Fund came in handy. It is even worse for an upcoming athlete because these services come at a cost," Yego said.
Since Yego first began using YouTube to train himself a decade ago, not much has been done to train athletes in javelin in Eldoret, where he comes from.
Geoffrey Ruto, a young coach at SMI Elites sports management said lack of public facilities has plunged athletes into mental challenges.
"It is unfortunate that we are preparing 20-year-old athletes for road races when they should be on the track. We are now resorting to the cheapest form of training – road racing. No one affords to transport young athletes tens of kilometres away for basic training. It is easier to train them for the road races, which means their careers will end at a young age," the 800m athlete-cum coach said.
"I am worried because the number of athletes in the track is decreasing each year. I am appealing to the government to listen to athletes and coaches."
Technology such as the Humon Hex, which is clinically validated to monitor muscle oxygen levels in real-time, providing personalised training for short races athletes is yet to be adopted," said a coach who does not want to be named.
"Technology is changing but it has been difficult for young athletes to adapt. It requires money to use equipment such as oxygen monitors during training."
"The biggest advantage for a Kenyan athlete is training in high altitudes. That is why we have not resorted to running under water in pools to check oxygen levels."
Kiptanui, who now is a businessman in Eldoret, said shoe technology should be made equal among athletes.
"Some athletes have the advantage of training and competing in recently improved shoes while others can't," he said.
"We may adopt the technology but we are yet to change our coaching tactics. There is need to audit whether money allocated by government to sports is helping improve the sector."
Schools are also yet to put in place facilities to nurture athletics talents.
A look at Kimuron Secondary School, which has produced two 800m Olympic champions, David Rudisha and Emmanuel Korir, is struggling with facilities.
"Our athletes have been excelling because of the good climate," Kimuron Principal Boniface Kunusia said.