Siblings who dominated major races across the globe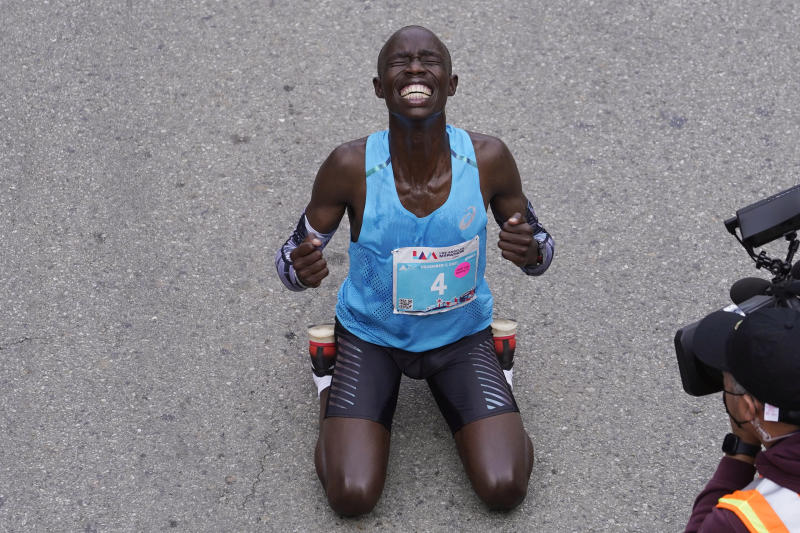 Check out athletes' bio data at the World Athletics website anywhere around the globe and you are taken on a mental flight back to Kenya.
Whether by design or default, you will notice some Kenyan siblings have featured prominently in certain races and big city marathons.
From Amsterdam, Lisbon to Mumbai; household names ran the shows in 42km contests.
Incidentally, they have set some monumental records for the global athletics statistics.
On Sunday, John Korir –brother of 2012 Boston Marathon winner and former Cherangany MP Wesley Korir –added to the growing list of siblings to have won the same race when he won the 36th Los Angeles Marathon.
The 24-year-old Korir, who finished second two years ago at the race, won in 2:12.48 ahead of Edwin Kimutai (2:18.01).
His brother Wesley is a two-time Los Angeles Marathon winner.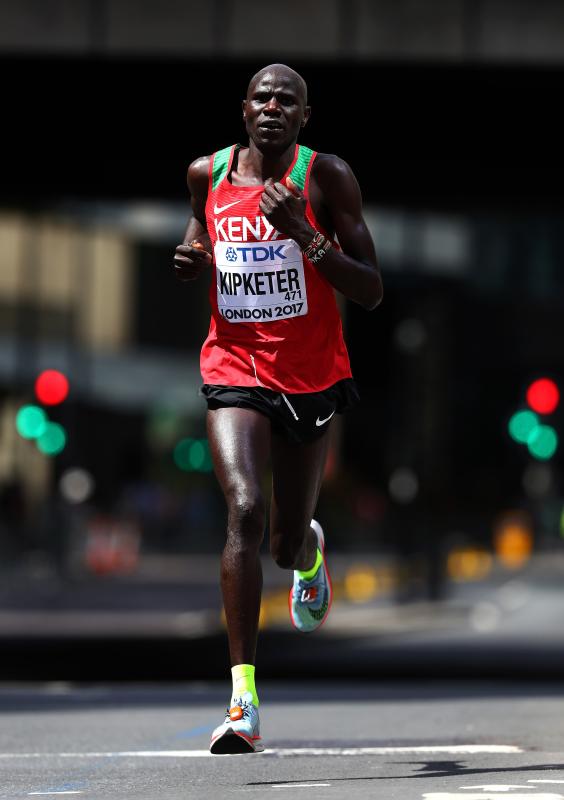 "Now our family is so happy today. Our family has won the race for the third time now. We are happy," the young Korir said after the race.
Unfortunately, Los Angeles' $40,000 (Sh4.4 million) prize purse is less than a half of what many of the world's top runners can command in appearance fees at major marathons like Berlin and London.
Berlin also awarded $1 million (Sh111.7m) in prize money. Boston pays out $868,500 (Sh97m) in prize money, Chicago $606,500 (Sh67.7m) and New York City $534,000 (Sh59.6m).
The appearance and prize money gaps between World Marathon Majors races and Los Angeles only partially explain why Korir's time would have only placed him 12th in Berlin.
It also explains why top athletes like world marathon record holder Eliud Kipchoge and Ethiopia's Kenenisa Bekele chase time bonuses from race directors and shoe companies.
Berlin, Chicago and London are flat and fast. Boston and New York are hilly and energy-sapping.
Two years ago, Korir enjoyed a similar lead as the course started its downhill drop to its oceanfront finish only to be beaten by Elisha Barno in the final 150 metres.
He trains alongside former Boston and Chicago Marathon winner Lawrence Cherono and newly crowned Paris Marathon winner Elisha Rotich (2:04.23).
Siblings Valentine Kipketer and Gideon Kipketer, former Amsterdam and Mumbai Marathon winners, have a cocktail of fairy tales.
In 2016, the two inked their names to the growing list of Kenya's athletics families as they ascended to the podium in the Chicago Marathon –America's fastest 42km race.
Gideon (2:12.20) and Valentine (2:23.41), who come from Kapkitony area in Keiyo South, finished third in men's and women's races respectively.
Interestingly, Gideon and Valentine have both won the Mumbai Marathon. Valentine, who is the younger sibling, won the race in 2013 while Gideon won the race in 2016.
They have also competed in Dutch's flagship 42km race, the Amsterdam Marathon, where Gideon posted 2:08.14 in 2012 before Valentine won in 2:23.02 in 2013.
The two are managed by Dutchman Jos Hermens, a former track world record holder, who runs the Global Sports Communications based in Nijmegen, The Netherlands.
And coincidentally, Gideon and Valentine have their 21km personal bests at 59.53 and 68.21 respectively set in the Lille half marathon in France.
They come from the same village as Florence Kiplagat, who successfully defended her Chicago Marathon title in 2:21.32 in 2016.
The three –Valentine, Gideon and Florence –were inspired into athletics by former Berlin Marathon winner William Kiplagat, who is also Florence's uncle.
David Letting, one of the national marathon coaches, said coaching siblings is exciting.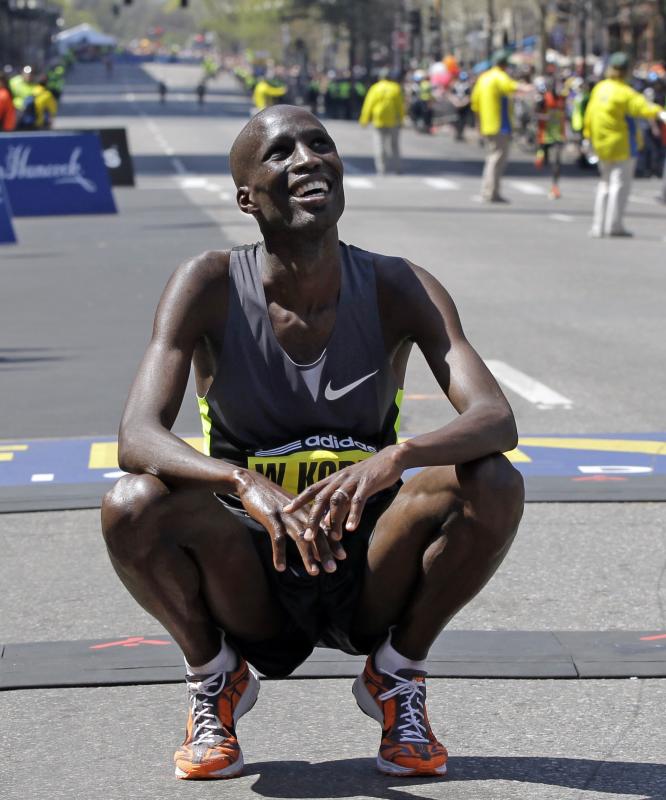 "First, I liked how the Chicago Marathon race went at that time. It was hot and the athletes had to employ a psychological battle. If they opted to run fast times, they could not finish the race," said Letting.
"It's an easy task handling siblings as they motivate and inspire each other during the training sessions."
But the late Some Muge household basks in a rich history.
Muge, who was Kenya's first medallist at the world cross-country championships in 1983, was the father of world cross-country runners Mathew Kisorio, Peter Kimeli and Nicholas Togom.
Kisorio, who is a police officer based in Bungoma, said: "We were young when our father was an active athlete. We only saw his pictures hanging on the walls at home. But we were encouraged by his age mates who usually identify us as Arap Some (the son of Some). That really motivated us."
The late Some Muge's siblings are identical in a number of ways. They all attended schools known for performing well in athletics and, like their father, started off as 10,000m and cross country runners.
Kisorio and Kimeli attended Kosirai Boys High School, which had top cream athletes among them 2014 Commonwealth Games 1,500m champion James Magut and World 3000m steeplechase champion Conseslus Kipruto.
Togom attended Cheptil High School and later won the Africa cross-country junior title in Cape Town, South Africa.
Ruth Jebet, the 2016 Olympic 3000m steeplechase champion, is the trio's cousin.
"I was highly motivated by my cousins Kisorio, Kimeli and Togom and decided to take up athletics," said Jebet.
Kisorio competed in the IAAF World cross country championships in Mombasa (2007), Edinburgh (2008), Amman (2009/senior) and Punta Umbria (2011/senior).
Kimeli was seventh (junior) at the 2009 World cross country in Amman in what remains as his only outing with the national team.
"Growing up in a house that is rich in athletics tradition like ours, is enjoyable because we talk and chat about the sport. We use our father as our role model, so we have all the morale as a family and individuals," said Togom.
"We will be happy when one day, we all hold world records. We aim to perform better than our father."
Kimeli won the 2013 Discovery Kenya half marathon in Eldoret before improving his personal best to 61.00 at Lisbon Half Marathon, as he finished second behind Bernard Koech.
The feat inspired him to Paris Marathon victory in a personal best of 2:05.38.
Kisorio competed in Lisbon 15km race (42:11 minutes) and 20km in 57:44 minutes, in March 2010.
He also competed at the Discovery Kenya cross country in Eldoret, where he finished third behind former world half marathon winner Wilson Kiprop and 2011 Boston Marathon winner Geoffrey Mutai.
When you throw in former world 5,000m silver medallist Sylvia Kibet and her elder sister Hilda, the Kenyan-born-Dutch woman and former European cross-country champion, the sporting world is left in amazement.
While flying different flags, the two siblings have won Dam tot Damloop race in The Netherlands.
In 2010, Hilda ran the fastest 10 mile (51.30) of the season to beat her aunt and former world 21km record Lornah Kiplagat.
On the other hand, Sylvia won the Dam to Damloop race in 51:42 in 2012.