Ethiopian Great Run postponed indefinitely after PM declares state of emergency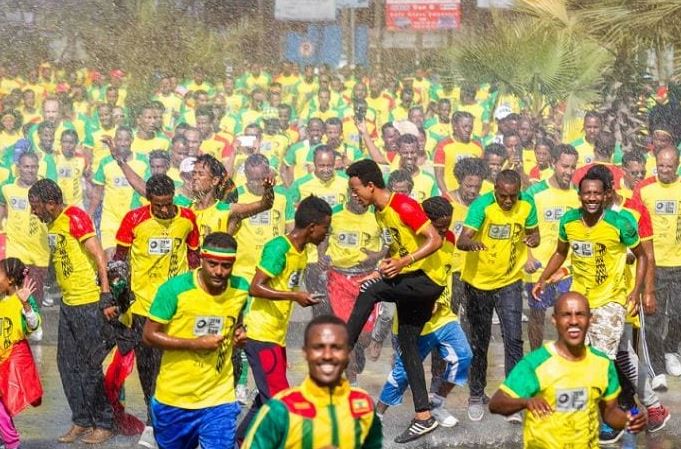 The Great Ethiopian Run International 10km which was scheduled for Sunday, November 14 in Addis Ababa has been postponed indefinitely following the State of Emergency in Ethiopia.
Race organisers on Thursday afternoon announced that it had reached a decision to postpone the race after the country's Prime Minister Abiy Ahmed declared a six-month state of emergency on Tuesday as forces from the northern region of Tigray declared a march to the Capital, Addis Ababa.
The Tigray People's Liberation Front (TPLF) had also claimed to have captured several towns in recent days.
"The Management Team at Great Ethiopian Run would like to inform all participants, sponsors, partners and other stakeholders that due to the State of Emergency in Ethiopia, a decision has been taken to postpone the 2021 Total Energies Great Ethiopian Run 10km which had scheduled to take place on Sunday 14th November 2021," organisers said in a statement.
The organisers further said: "Great Ethiopian Run is monitoring the situation closely and will be back in touch in the coming weeks with more news about a new date for the race.
The management said the Ethiopian Great Run International virtual races will be staged from November 8 to November 14 as announced last month.
Two-time 1500m Olympic Champion Faith Chepngetich was expected to grace the event.
Chepngetich was invited as the chief guest at the 2021 edition of the Great Run International 10km.
She would have appeared alongside athletics legend Haile Gebreselassie at both the pre-race press conference and during the special Gala Dinner that was to be held at Hyatt.
"Haile has had such a big impact on running in both Kenya and Ethiopia and it is an honour for me to accept his invitation to this year's race," Chepngetich had said last month.
Chepngetich said, then, that she was happy to support the race, which noted had inspired many young athletes.