How Vincent Kipchumba overcame hip injury to finish second in London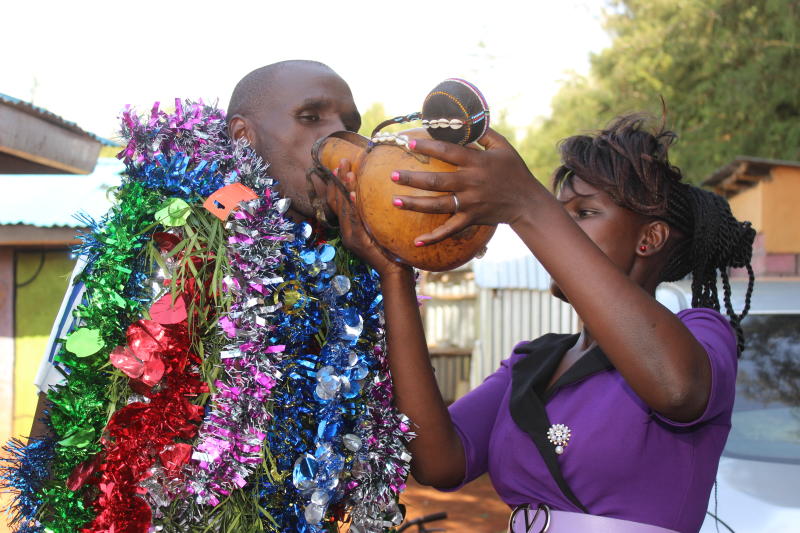 Chepkatet village, barely one and half kilometres away from the Eldoret International Airport came alive yesterday as London Marathon runners-up Vincent Kipchumba arrived.
Kipchumba, who finished second and became the only Kenyan in the London Marathon podium for the second year running, was accorded a heroic welcome.
At hand to receive him at his Chepkatet home were his wife Olive Kipchumba and his mother Leah Kogo as well as villagers and a team from the nearby Chepkatet African Inland Church, where Kipchumba rarely misses Sunday services.
Relatives and villagers described Kipchumba, 31, as humble and a prayerful athlete who is an inspiration to young talents in the area.
Unlike traditional reception of world beaters at the airport, Kipchumba chose to celebrate his second-place in London at his home, where hymns rented the air and villagers prayed for his impressive show in London on Sunday.
After the brief church sermon, Kipchumba told Standard Sport how he defied a left hip injury that almost ended his podium-finish-dream.
Kipchumba says he pushed himself to the limit despite the painful hip.
In the 2019 edition of the London Marathon, Kipchumba lost to Shura Kitata of Ethiopia by just one second. "I was feeling some pain on my leg but I tried to push myself from the start to the finish. I knew I had an injury, but I kept the pain out of my mind and focused on the race," Kipchumba said.
He continued: "I had a dream of running my personal best and finishing on the podium and I worked hard to achieve my aspirations." He improved his 2020 performance by one minute, 14 seconds in this year's edition.
Kipchumba said he enjoyed the Sunday race and that he was not intimidated by the strong elite line-up.
"I thank God for the performance in London. I enjoyed the race. It was a strong line-up but I faced it with courage," he said.
On his next plans after the second place for two consecutive years, Kipchumba said he will rest for two weeks before making decisions with his coach and management.
His wife Olive said she followed with nervousness because she knew her husband was going into the English capital with an injury.
Olive said she kept praying that the pain could ease to allow Kipchumba finish the race.
"I knew that he was not feeling well. I kept talking to him hours before the race started and I had encouraged him to persevere and never to lose hope in London," Olive said.
"I told him (Kipchumba) that he was representing Kenya (at the London Marathon) because the whole country was expecting better performance. I am glad he listened to me."
Kipchumba's mother Leah Kogo praised her son, describing him a resilient and a hardworking athlete with a bright future.
Kogo said it was surprising that Kipchumba finished the race despite suffering an injury.