It's a scramble for Ferdinand Omanyala after he ditches DBA deal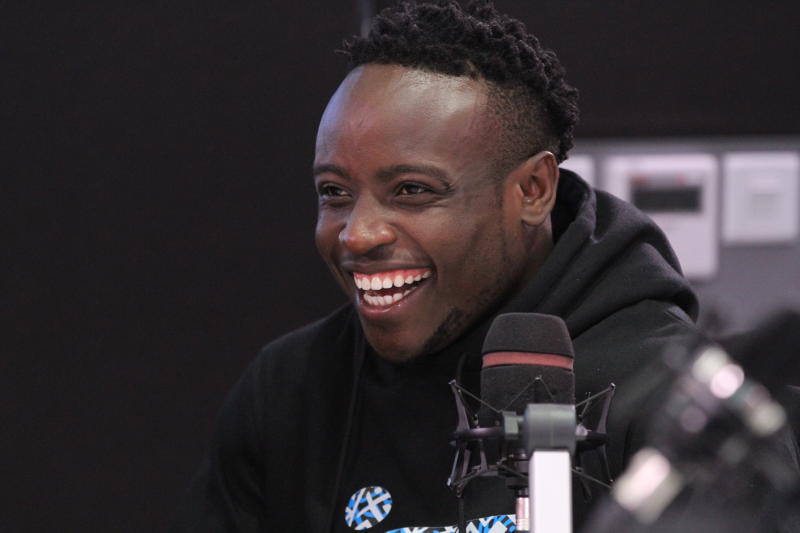 Africa men's 100m record holder, Ferdinand Omanyala ended his nine-month association with United Kingdom (UK) based sports agency over the dearth of financial gain, Standard Sports can reveal.
Omanyala sliced 0.93 microseconds off the previous Africa record that was held by South African Akina Simbine after clocking 9.77, at the 2021 Kip Keino Classic Meet, at Kasarani, on September 18.
But by the time he was shuttering the national record for the fifth time this season, already legal mumbles were playing out in the UK, between Omanyala and DBA Africa.
The engagement between the two parties, entered in February 2021, first came to light last March, when Omanyala donned DBA Africa-branded kits in Nigeria and later in South Africa, in May.
DBA Africa, a sports management company based in Wiltshire, England, cited a breach of "core values", as the reason why they ended the engagement with Omanyala.
The firms also deal in sports apparel.
Omanyala recently revealed in an interview that he was running a clothing line.
However, Standard Sport can authoritatively reveal that it was indeed, Omanyala who asked DBA to cut further association with him.
According to DBA Africa director, Lyle Asiligwa, the two parties struck a two-year deal in January. But the relationship lasted only until July 2021, after Omanyala opted out.
"It has come to our attention that DBA has not entered into a binding representation agreement with our Client; neither of you (nor any other DBA employee) is qualified as an Athlete Representative (AR)," read Omanyala's letter.
The letter dated July 9 2021 was authored by a British Law firm Mills & Reeve and was addressed to the two DBA Africa directors, Storm Trentham and Susanne Hallergard.
Omanyala's new lawyers argued that continued association with the England-based agency was not of any material benefit to him.
Kenyan lawyer Sarah Ochwanda represented him during his case at the Sports Tribunal against Athletics Kenya.
"Our client's engagement with you was done in good faith, on the understanding that as World Athletics authorised Athletics Representatives, you would endeavour to inter alia secure race opportunities and commercial partnerships that would generate income to help support his long-term career ambitions as an elite international athlete.
"DBA has not secured any commercial, revenue-generating opportunities for him, despite DBA benefiting from the extensive positive PR around our Client in recent weeks and months," read the letter in our possession.
Omanyala argued that he was concerned about DBA's capacity to adequately (and indeed legally) represent him if he ranks within the Top-30 100m athletes for 2022.
"It is also now apparent to our client that you — DBA do not hold the authorisations necessary to represent him at the highest level."
On Monday, DBA confirmed via a statement that they have stopped any association with Omanyala. "DBA Africa ceases any association with Omanyala," DBA said in a statement.