Injury forces world record holder Keitany to retire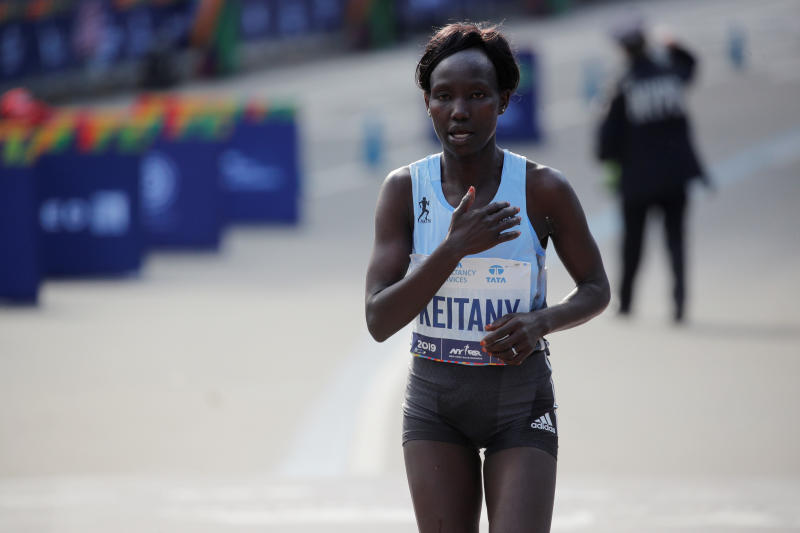 Women-only world marathon record holder Mary Keitany has officially announced her retirement from athletics, after nearly two decades of phenomenal performance in the sport.
Her management, Gianni Demadona yesterday released a statement indicating that the three-time world half marathon champion had hung up her running shoes.
Keitany set the 2:17:01 women-only world record in a stunning race at the 2017 edition of the London Marathon.
According to the statement, Keitany who did not compete in the 2020 season chose to retire following a back injury she sustained in 2019.
"I am so sad to say that a back injury that I suffered in late 2019 made me make a decision on my retirement. I couldn't get the treatment I wanted in Europe because of the pandemic-related travel restrictions last year and every time I thought I had gotten over the injury and started training hard, it became a problem again. So, now is the time to say goodbye – if only as an elite runner – to the sport I love so much," Keitany said.
She is joining the long list of retired Kenyan world beaters after a splendid career that saw her win the New York City marathon four times and clinching three London Marathon titles.
Keitany said she will spend more time with her family, while having a keen eye on the happenings in the athletics world.
She had an impressive 2019, coming second at the New York City Marathon.
"As for the future, I haven't fully decided on my plans but I am looking forward to spending more time with my family. My children are currently 13 and eight. In addition, I am involved with some local charitable work," Keitany said.
"After my successful 2019 , I was hopeful that I could still be very competitive internationally for several more years."
Her other accomplishments include setting a world half marathon record of 1:05:50.