Chela's smile eases tension as Team Kenya Paralympics' struggles continue in Tokyo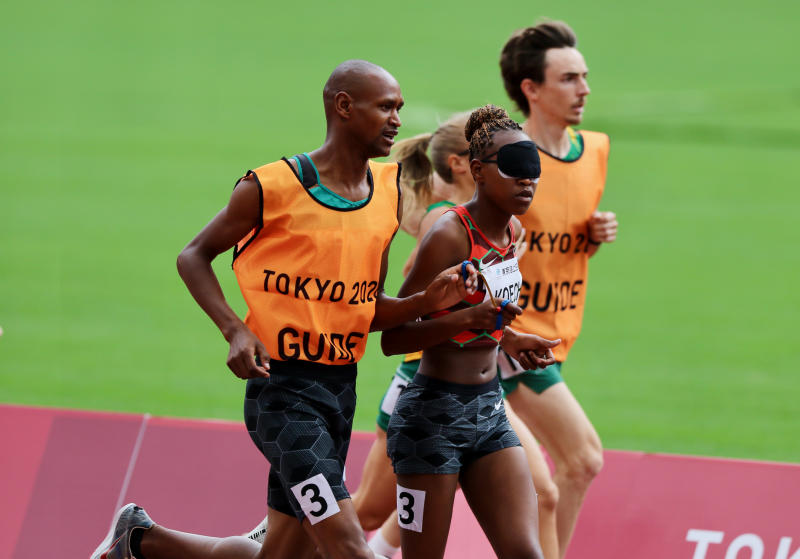 Tension is palpable in media Mixed Zone in Tokyo Olympics Stadium as Nancy Koech makes her way led by her brother Geoffrey Kiplangat after Heat 2 of 1500m T11.
The Kenyan journalists are watching the screen with bated breath for the list of the finalists.
Koech had just clocked 4:51.68, but finished fourth – a position outside the automatic first two across the line.
The other Kenyan, Mary Waithera Njoroge, though had finished third in Heat 1 had returned a slower 4:52.54.
All the while, Koech stood there with the brother - her re-assuring smile illuminating the rather subdued Kenyan journalists. No medal so far and now qualification to the final of 1500m for the visually impaired athletes was hanging by a thread.
The one-minute wait for confirmation of finalists seemed an eternity, but yes, Koech had made the final. Njoroge (4:52.54) was out of the reckoning despite running a personal best under warm and humid conditions.
"This was a tough one," Koech said with a warm smile, her beauty in full splendor, enough to calm the nerves of the noticeably worried Kenyan journalists.
"After 800m, I was gasping for breath and almost gave up. The humidity made it difficult for me, but my brother urged me to fight on saying 'you are going to make it'," Koech said, referring to her elder brother and guide Geoffrey Kiplangat.
The stunningly beautiful Chela, as her brother Kiplangat fondly refers to her, was born with visual impairment 26 years ago in Kericho.
"He is so really nice to me. He asks me how I am feeling, whether we should increase the speed or not. Today's race was so difficult, but urged me to push on. He told me the third runner was closing in, but I had nothing left," Chela said.
Asked whether her brother had told her how beautiful she was, Chela burst into stitches of laughter.
"Yes, he has told me," she said in charming voice amid laughter.
"Yes, I have told her of course," Kiplangat chips in also in fits of laughter while throwing glances on his young sister.
Asked whether their mother called asking that he takes care of his sister, Kiplangat said: "Yes, mother called wishing us well. I think they must have woken up early to watch the race. She said she was praying for us."
Born to mzee Johnstone Kiprotich Koech and mama Rachel Chepkirui Koech, the two siblings have struck a relation on the track that Kiplangat says will serve her sister well.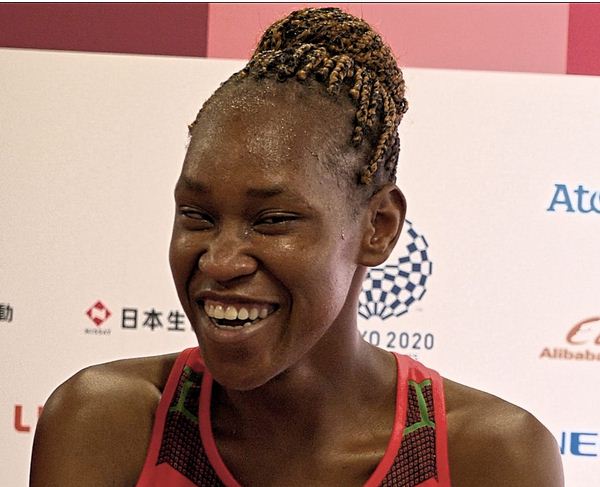 "I am an athlete, but I offered to train and guide Eric Sang, who also lives with impairment. My sister Chela also developed interest and asked her to join me as well. I am happy with the turn of her career."
"We have visited many countries with her and through athletics, I believe her future will be secured in spite of her visual impairment."