Team Kenya Paralympics coach Kirwa says Kenya need to think of how to tackle heat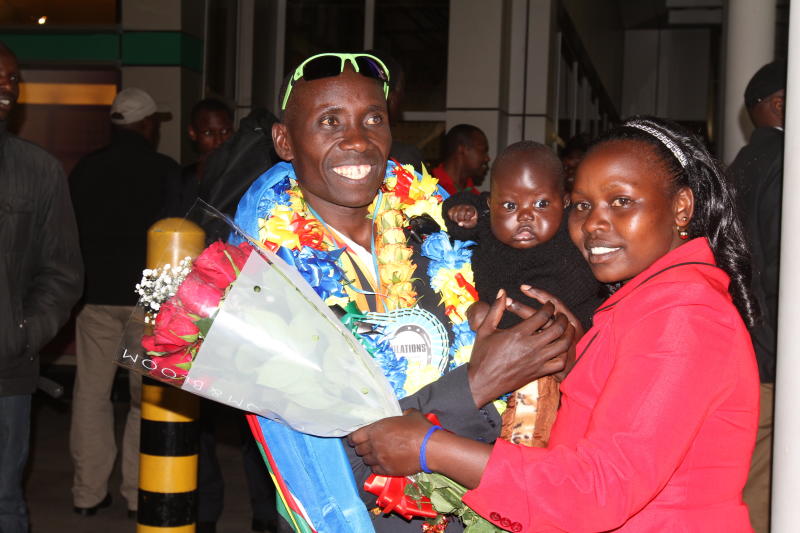 Kenya must find a solution for weather conditions affecting athletes' performance if the 2020 Tokyo Olympics and Paralympics is anything to go by, Team Kenya Paralympics coach Henry Kirwa has said.
The four-time Paralympics gold medalist said seeing the athletes suffer from heat exhaustion leaves you thinking whether there is something that could have been done.
"You know your athlete is in top shape, but is wasted by the heat. Yes, you want that precious medal but here is your athlete doing his best that turns out not be good enough," Kirwa said ahead of the 1500m T11 round one tomorrow.
"As coaches and country, I think time has come when we should study the weather conditions of the hosting nation and subject the athletes to similar conditions long before the games start," Kirwa said.
Eric Kiptoo Sang and Wilson Bii will be in action tomorrow from 3:30am Kenyan time with the hope salvaging a disastrous Paralympics outing that is unravelling in Tokyo.
"All we can do is pray and hope Sang and Bii will overcome the heat. I was at the stadium as early as 8am for Kipruto's (Felix) race and temperature was already 30C before 10:30am when he was to race.
"When we go back home, we will need to brainstorm on what needs to be done. It is not only Paralympics but even our able-bodied athletes struggled here.
"We are a blessed country with with diverse weather conditions such as hot and humid places like Kisumu and Mombasa. We have North Eastern and Turkana where the weather is hot.
"I think we should consider camping in such areas especially when we have to go to Asia. We have cold, high altitude areas if we are to go to Europe. It is just food for thought."
Wilson Bii returns to the track for a second time having trudged to the 5000m T11 finish line in a snail pace of 17:31.73.
Bii won a bronze medal at the 2016 Rio Paralympics in 1500m T11 with record holder Samwel Mushai, who was ruled out for the 2020 edition by an injury, winning gold.