How Wanyonyi overcame Covid scare to conquer world athletics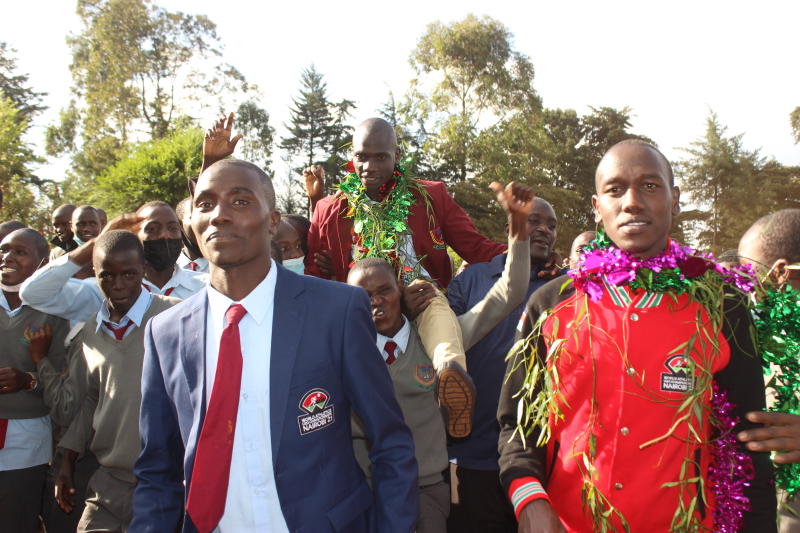 For the days Emmanuel Wanyonyi was plotting to storm to victory at the World Athletics U20 championships that ended last week his fear was Covid-19.
But why? The 17-year-old athlete who stunningly won gold for Kenya in 800m in the global competition tested positive for coronavirus while in the Team Kenya training camp in Nairobi.
On the final day of the championships, Wanyonyi lit up Kasarani Stadium when he won a gold medal in 800m, in a championship record and join compatriots to place Kenya on top of the world, despite the mental anguish.
Wanyonyi made the revelation during a heroic reception at Kosirai High School where he is a form two student.
Kosirai is a Day School in Chesumei, Nandi County and has churned out world beaters such as former 3000m steeplechase Olympic champion Conseslus Kipruto and Commonwealth 3000m steeplechase silver medallist Abraham Kibiwot among others.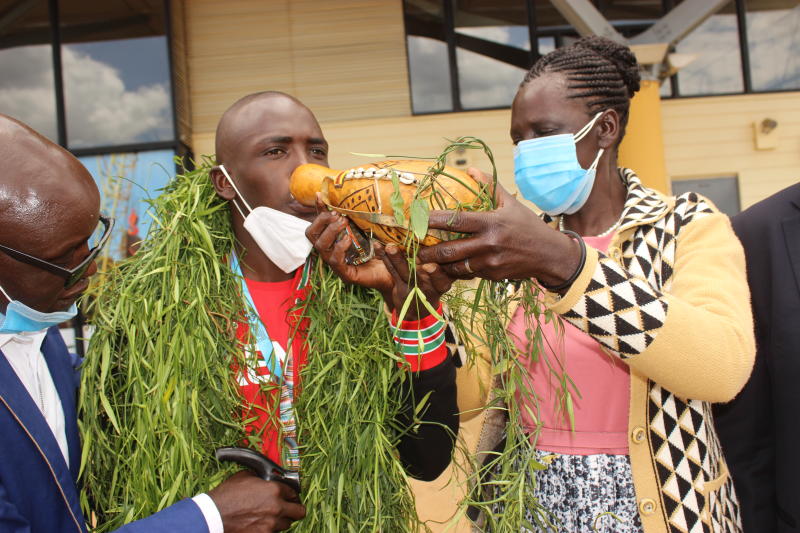 Wanyonyi, who was born in Saboti, Trans Nzoia County in 2004 and attended Kapretwa primary school said the positive Covid-19 test result could not stop him from preparing well for his race.
Luckily, he reveals, he tested negative a day before the championships kicked off, and another test done on day two returned a negative result.
"I had to train alone in isolation. I started fearing Covid-19 more than the race and my competitors. I thank God I came out of the situation stronger and eventually won gold for my country," Wanyonyi said during the welcome ceremony on Wednesday.
Wanyonyi's talent was spotted in 2019 during the regional primary school games in Kapsabet, by officials who asked him to join Kosirai High School and linked him up with the institution's principal Paul Kosgei.
"We grew up in poverty and all my siblings dropped out of school after my mother abandoned us. We don't know who our father is because we grew up without one. I am now certain that my mother will return to us after my win at the World Under-20 championship," Wanyonyi further revealed.
He said he had no hopes of joining secondary school were it not for the identification by the institution thanks to his athletics talent.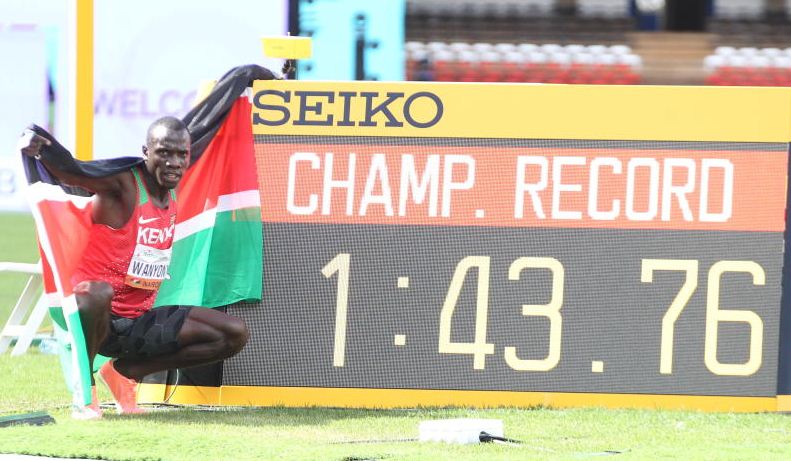 His reception on Wednesday started at the Kapchemoiywo athletics camp in Kapsabet where his coach Janeth Jepkosgei (former 800m world champion and retired athlete) nurtures talent.
Wanyonyi was accompanied by Levy Kibet who won bronze in men's 5000m during the U20 showpiece. Kibet also trains under the watchful eye of Janeth Jepkosgei.
Kibet who dropped out of Moi Boys Kaptama said he was planning to complete his education at Kosirai and continue training with Wanyonyi.
"I would prefer to complete my studies in Kosirai because I believe this is where my talent will be nurtured. I have seen many top athletes who studied here and I want to be like them," Kibet said.