Golden Sunday for Kenya as hosts bag three gold medals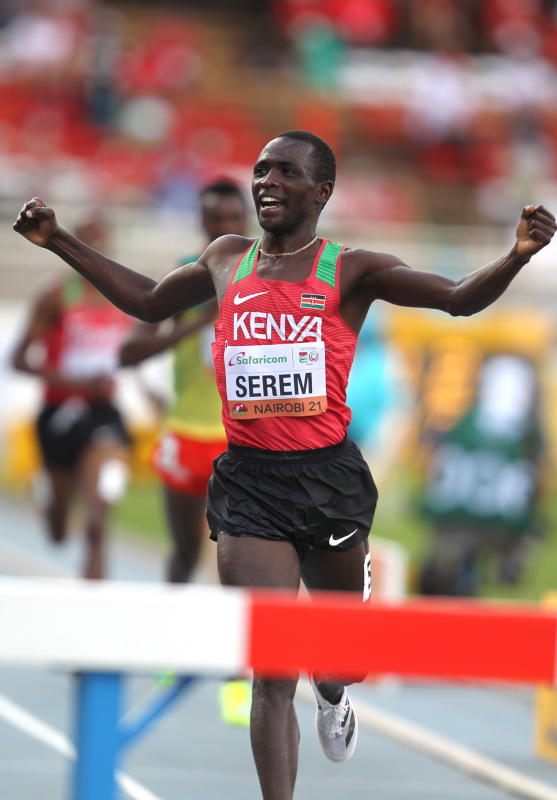 It was an outstanding afternoon as Kenya harvested three gold medals on the final day of the World Under-20 championships at Kasarani Stadium yesterday.
The national anthem was belted out three times as Kenya defended the overall teams title at the conclusion of the five-day event.
Kenya started the medal harvest with the men 800m gold before the girls made sure of another gold in the 1,500m and the men won the third gold medal of the day with victory in the 3,000m steeplechase.
There was also some joy for Kenyan fans in the final event of the day as the 4x400m relay men team won bronze in the event won by Botswana.
In men's 800m, Emmanuel Wanyonyi claimed the gold medal after producing a killer kick in the final 60m to win gold in a championship record time of 1:43.76.
Mohammed Ali Gouaned of Algeria held on to win silver in a national record of 1:44.45 while Noah Kibet who controlled the first lap was satisfied with the bronze medal in his new Personal best time of 1:44.88.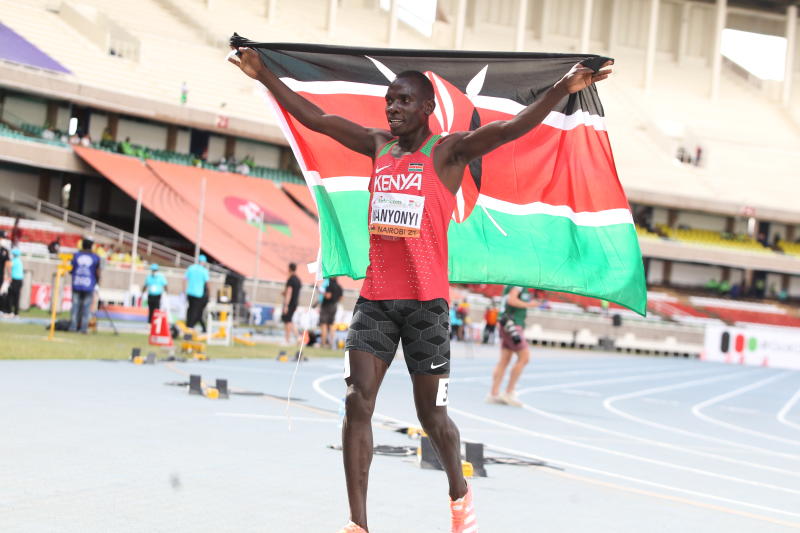 "Running a time of 1:43.76 at high altitude and setting a championship record has just confirmed that indeed I am good in this race. I will keep pushing to see how much I can lower my new personal best, who knows maybe I can one day bring down David Rudisha's World Record," said Wanyonyi.
Purity Chepkirui (4:16.07) produced a resilient display to win the women's 1500m race, a title the country last won in 2012 through Faith Chepngetich. Direbe Welteji of Ethiopia was rewarded with silver in 4:16.39 while Winnie Jemutai won bronze.
"Just the mere fact that I am wearing a Kenyan jersey gave me the much needed motivation to bring glory to our country. I knew my Ethiopian rival will bring a fight to the race and I had made up my mind that I had to produce my best performance," said Chepkirui.
In the 3,000m steeplechase Kenyans Simon Koech and Amos Serem, Leonard Chemutai of Uganda and Ethiopian Tadese Takele formed the leading pack from in the early exchanges of the race.
At the bell, Serem took the lead and stormed into victory in 8:30.72, the host's eighth gold medal at the championship.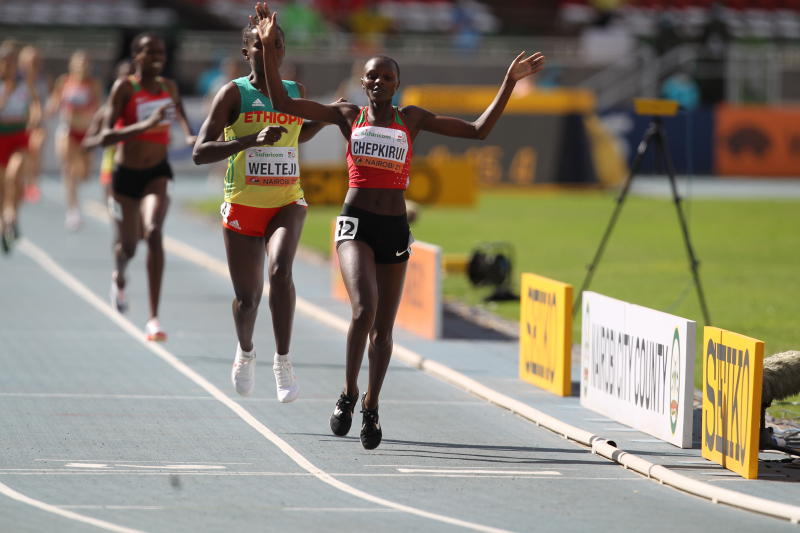 Serem who is a huge fan of former world champion Ezekiel Kembo said: "I was only going to rest after I was crowned the world champion. During the semis, I signalled the fans that the medal will remain in Kenya and today, I have delivered the promise. I am a huge fan of Kemboi.
"I am grateful that my coach Patrick Sang believed in me and moving forward, I can only hope that I will help my country reclaim the Olympics title.