Gold rush Sunday! Amos Serem takes 3000m steeplechase gold for Kenya as compatriot Koech settles for bronze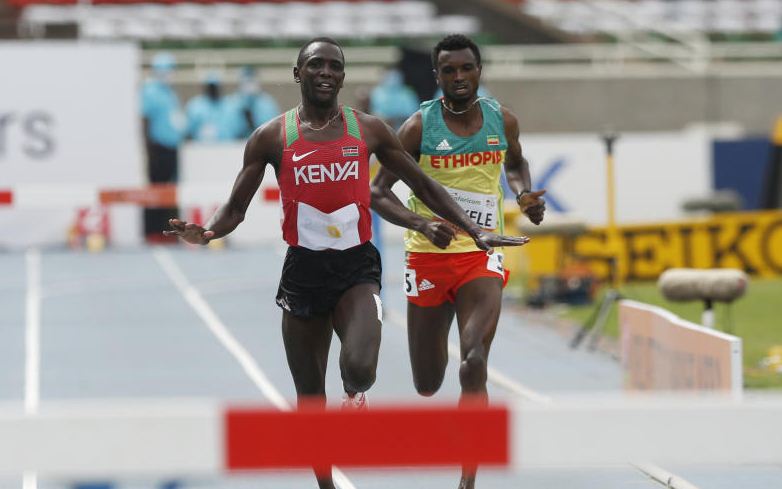 It was an outstanding evening as Kenya harvested medals in men's 3000m steeplechase to reclaim the title they lost in Tampere in 2018 to Ethiopia as the five-day World Under-20 athletics championships concluded at Kasarani Stadium.
Simon Koech, Amos Serem and Leonard Chemutai of Uganda and Ethiopian Tadese Takele formed the leading pack from the lap into the race and went to cross the halfway mark in 4:27.48.
At the bell, Serem took the lead and stormed into victory in 8:30.72, the host's eighth gold medal at the championship with the Ethiopian Takele settling for silver in 8:33.15
and Koech holding on to ensure he finished the race in bronze position timing 8:34.79.
A fourth place was Samuel Firewu of Ethiopia in 8:34.79 while Chemutai of Uganda who dictated the early pace of the race faded to the seventh slot in 9:03.14.
Serem who is a huge fan of former world champion Ezekiel Kembo said: "I was only going to rest after I earned the world champion title. During the semis, I signalled the fans that the medal will remain in Kenya's territory and today, I have delivered the promise. I am a huge fan of Kemboi, if you are keen you will notice that my running style is very similar to his.
He added: "I am grateful that my coach Patrick Sang believed in me and moving forward, I can only hope that I will help my country reclaim the Olympics title. From what I read on social media platforms, it was clear that Kenyans were disappointed when we lost the gold medal in Tokyo."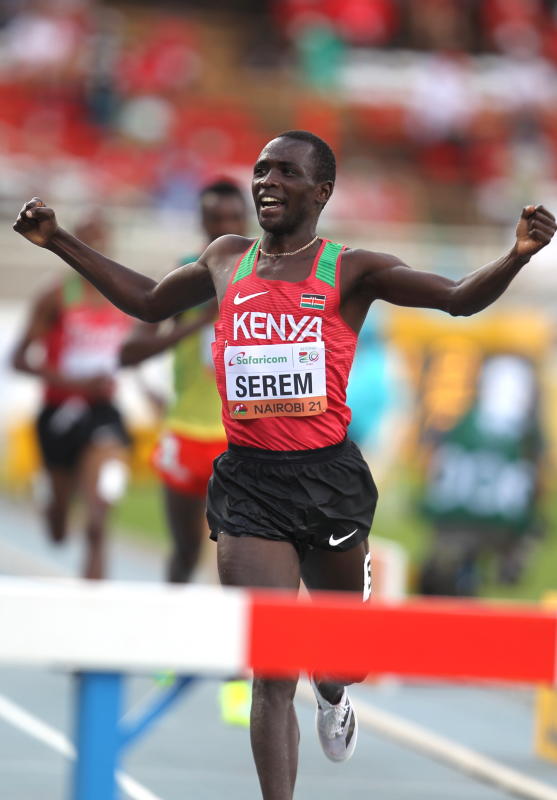 On his part Koech said: "We wanted to restore our pride after we lost our title at the Tokyo Olympics and send a message out there that Kenya is still a powerhouse in steeplechase. We want to continue dominating the race in future events."