Another golden moment for Kenya as Keter wins 1500m final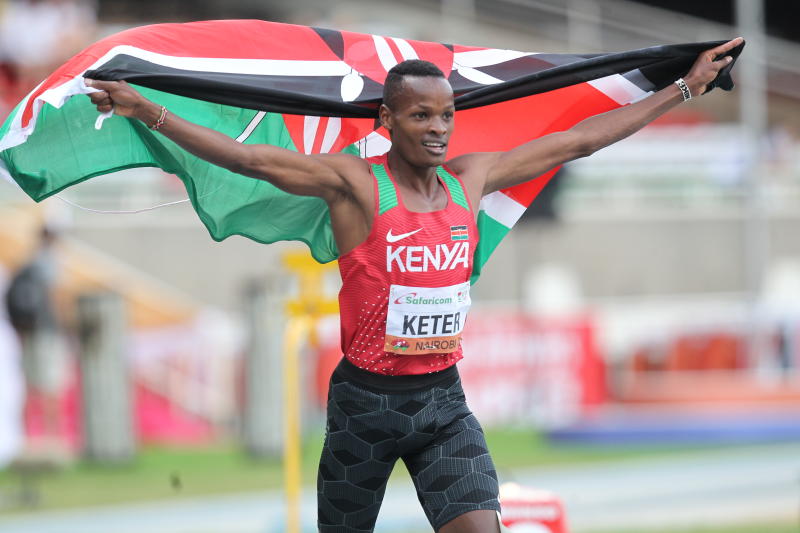 Kenyans provided the highlight of the battle for superiority between them and Ethiopia as Vincent Keter charged to the men's 1500m final victory at the fourth day of the World Athletics U20 Championships at Kasarani Stadium on Saturday.
Despite the lack of fans in the stadium, the Kenyans enjoyed cheers and support from the volunteers, fellow athletes and local journalists as Keter pushed the final lap to win the race in 3:37.24, the host's fifth gold medal.
At the sound of the gun Keter, Timothy's Cheruiyot's training mate at Rongai Athletics Club, went full throttle to ensure the title remains in Kenya. Interestingly, it is his close friend Timothy Cheruiyot who won the title in 2018 in Tampere, Finland.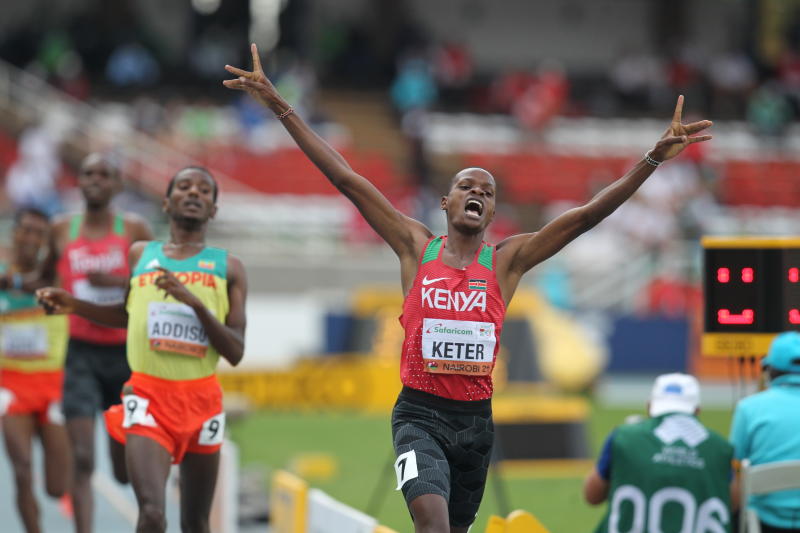 Ethiopian Wegene Addisu settled for silver in 3:37.86 while his compatriot Melkeneh Azize was rewarded with bronze after Kenya's other representative Kamar Etiang was disqualified for curb infringement: stepping into the inside line.
"We had a talk with my fellow countryman (Etiang) and agreed to everything possible to retain the title. I knew he was racing with a minor injury that is why I had to do an extra duty of encouraging him," said Keter.