Ambitious Wanyonyi claims historic race walk gold for Kenya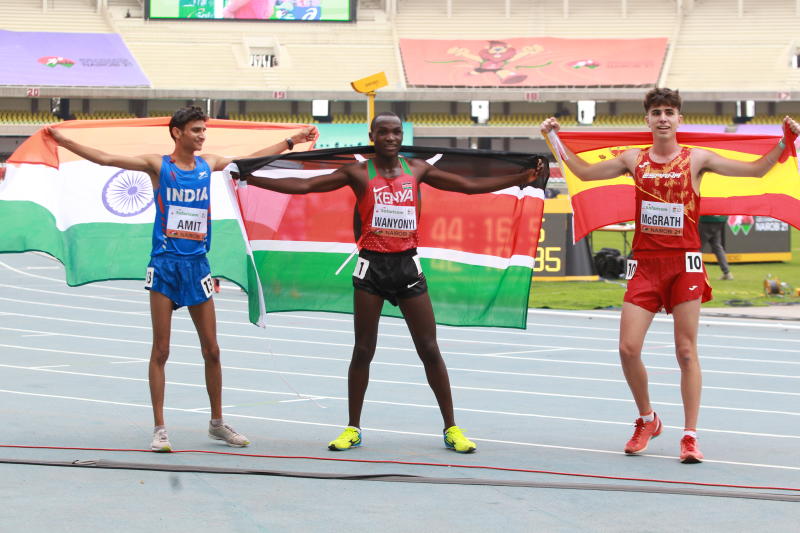 Heristone Wanyonyi-the golden boy-who stunned the world at Kasarani Stadium yesterday after bagging a rare gold medal for Kenya in 10000m race walk at the ongoing World Athletics U20 Championships wants to be a sports scientist.
Wanyonyi, who sat for his KCSE exams this year, believes he will attain his desire of studying Sports Management when he finally joins college later this year.
His long-term plan is to put those skills into good use of improving the standards of race walking in the country when he ventures into sports administration later in life.
"I want to do coaching and sports science for athletes," revealed Wanyonyi who clocked a new personal best of 42:10.84 to beat India's Amit Kumar (silver) and Spaniard Paul McGrath (bronze).
Wanyonyi was inspired to take up race walking by his primary school teacher. And just like Julia's Yego, he took to you YouTube to further his skills.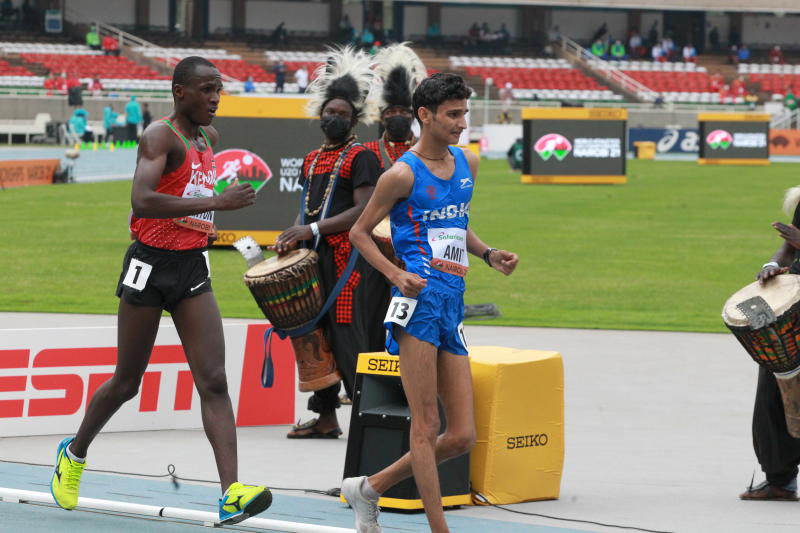 "I used to run (10000m), but I could not make up the time due to the high level of competition. So my (primary) teacher told me to take up the (race) walk," revealed Wanyonyi who is coached by Geoffrey Otwani.
It was a rare sweet victory for Kenya that boasts of just one medal in the distance, won by Dominic Ndigiti at the World U18 Championships in 2017.
"I get a lot of inspiration from Ndigiti. I competed with him in 2018 (national trials) and finished in position four but he told me not to give up. He told me to take race walking seriously adding that 'this event is for us'."
"I was not confident of a victory before this race because race walking is mostly dominated by China and South Americans. Though I went into the race with a slower time, someone advised me to just believe in myself."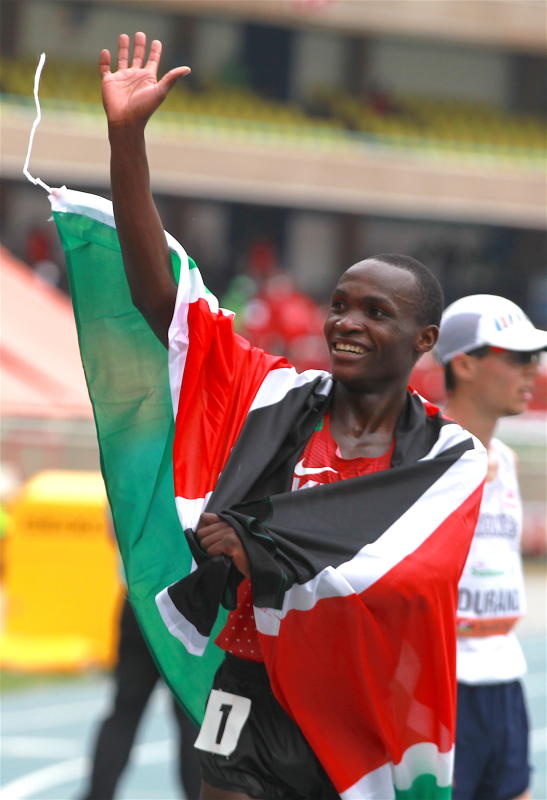 Meanwhile, Margaret Giti was disappointed with her overall performance despite setting a new national record at 49:15.12 in the women's race walk.
Gati finished a distant eighth in the women's race won by Mexican Sofia Ramos.
Despite the poor show that came just a few minutes after Wanyonyi had won gold for Kenya, Gati, 17, has vowed to pick herself up and continue with the sport.
"I developed a breathing problem from the 12th lap and I couldn't just recover. I think I made a tactical blunder by kicking too early. I am disappointed," said Gati before breaking into tears.
But this is not the first time that Gati has faced a big hurdle in life.
After securing a place in form one at Eluna Secondary School, her education journey was temporarily cut short following the closure of her new school due to lack of enough students.