Former World Youth champion Taki: Kip Keino to be launch pad for new season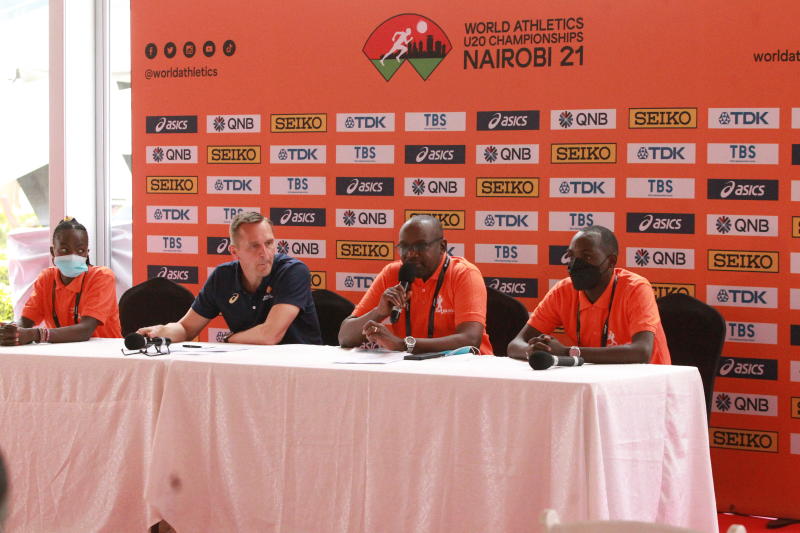 Former World Youth champion Kumari Taki will use the forthcoming Kip Keino Classic slated for September 18 at Kasarani Stadium- as a launch pad for next season.
Kip Keino Classic is part of the World Athletics Continental Tour and the only one to be hosted in Africa. It is named after Kenya's athletics legend Kipchoge Keino.
Taki, the 2026 World Under 20 champion, has finally shaken off a tendon injury that denied him a place into the last Olympics.
The second edition of the Kip Keino Classic will be the only Continental Tour Gold meeting to be held in Africa in 2021.
Even as the World Athletics (WA) considers adding more of such meeting in the continent, the Nairobi event will be the 12th and final meeting of the prestigious series this year.
Taki, a 1500m specialist who launched his career at the 2015 World Youth Championship in Cali, Colombia, termed the 2021 season as 'the worst season ever' even as he promises a blistering return to the track next season.
"This has been the worst season for me. I was in great shape of my life. I had really planned for the Olympic, but unfortunately I picked up a tibia injury just one month to the national trials, Taki told Standard Sports on the sidelines of the ongoing World U20 Athletics Championships at Kasarani.
"The season is almost over but I will wind it up at the Kip Keino Classic as I plan for the world championship next year."
Meanwhile, Barnabas Korir, the Kip Keino Classic meeting director said that they are exploring possibilities of allowing fans to attend the Gold-labelled race.