World U20 Athletics Championships: Double gold harvest for Kenya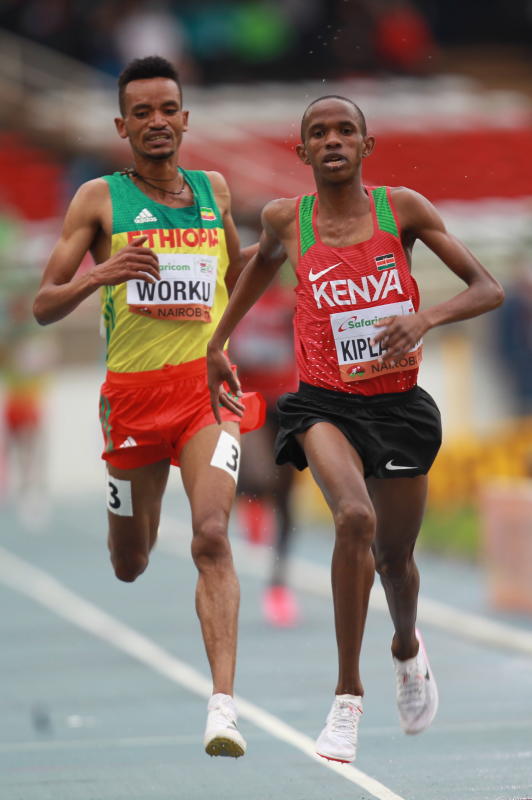 Benson Kiplangat and Teresia Gateri grabbed a double gold in 5000 metres and 3000 metres at the ongoing World U20 Athletics Championships at Kasarani Stadium yesterday.
Kiplangat pushed the pace to earn the host nation her first medal at this championships before Muthoni wrapped up the day with another gold in the 3000m women's race that saw her compatriot Zenah Jemutai bag a silver medal.
Kiplangat comfortably positioned himself a few metres into the bell lap, before flooring the experienced Tedese Worku, the winner of the men's 3000m final in the opening day of the championships with another Kenyan Levi Kibet bagging the bronze medal.
The race developed into a Kenya and Ethiopian affair just two laps into the race, when Addisu Yihune and Worku stormed to the front to dictate the pace with Kibet and Kiplangat following from behind.
The quartet crossed the 4000m mark in 10:47.54 to set up an intense ending. But with two laps to go, Worku, Kiplangat and Kibet dropped Yihune into the fourth place.
Kiplangat then outkicked Worku with 200m to the finish line and held on to win the race in 13:20.37 his new personal best and consequently retain the event's title the country claimed in Tampere, Finland in 2018 when Edward Zakayo won gold.
Worku settled for a silver position in 13:20.65 with Kibet closing the podium slot in 13:26.01, while Yihune finished fourth with 13:32.76
"To be honest, I didn't expect to win this race. I was targeting a top five finish but in the last 300m, I still had the energy and gas so I decided to kick. It feels great to win my country's first gold medal. I want to thank my teachers and coaches for helping me. This is just but the beginning for me," said a delighted Kiplangat.
Kibet was satisfied with his podium finish position and said: "I am contented with the bronze medal. My teammate (Kiplangat) and I had prior the race planned to work together so as to contain the Ethiopians. I'm grateful our plan bore fruits."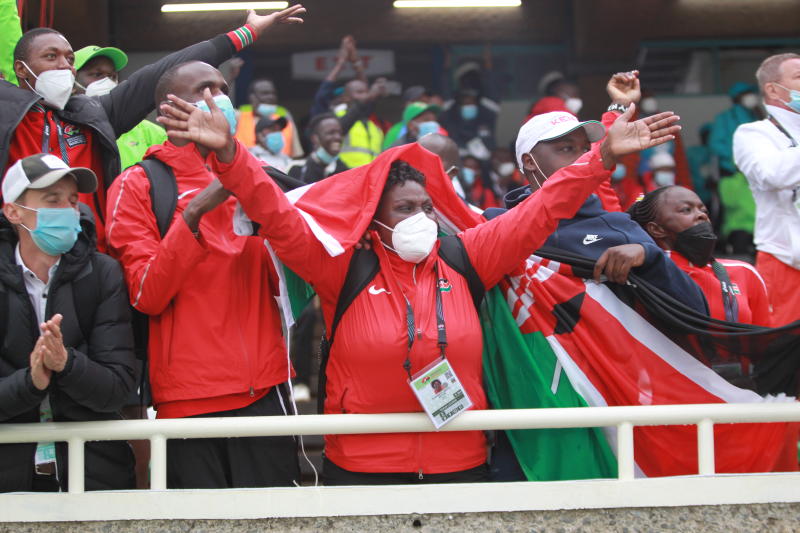 Teresia Gateri then wrapped her junior level with a gold after spearheading Zenah Jemutai to a 1-2 finish in the women's 3000m final to take Kenya's medal tally to four: two gold, one silver and one bronze.
Gateri who is based in Japan, now hopes for a smooth transition to the senior level with her eyes set on the 2024 Olympic Games in Paris.
"I am ready for the next challenge in life. This victory will motivate me in my next journey which is to participate in the next Olympics," said Gateri, who clocked 8:57.78.
"Before we started the race, I told myself that I have to go for gold and I achieved it. Participating in this Championships has been a good experience and I look forward to representing my country in other future events."
Zenah Jemutai improved on her fifth-place finish in Tampere in 2018 as she bagged silver in 8:59.59.
"I want to dedicate my medal to the Kenyan fans who were not allowed to the stadium because of the Covid-19 pandemic," said Jemutai.
Meanwhile, Vincent Kibet Keter and Kamar Etiang will battle for gold in the men's 1500m final after winning their respective heats yesterday.