Rudisha urges athletes to get Kenya back on top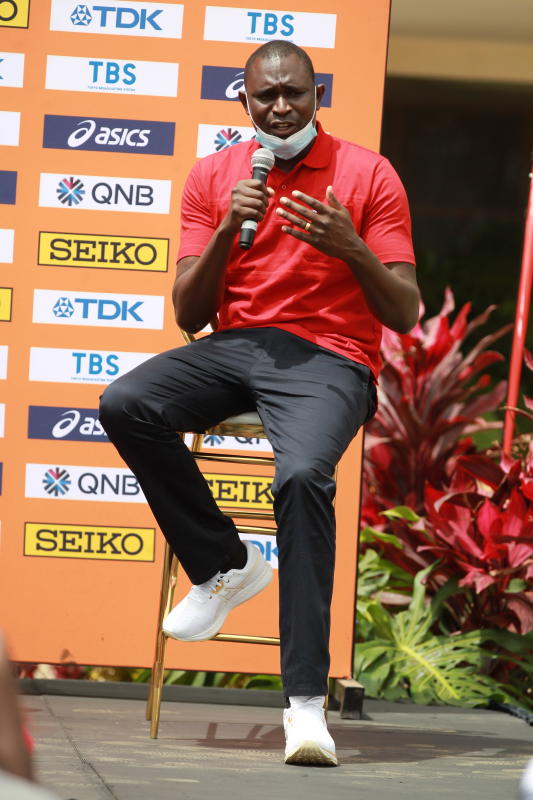 World record holder David Rudisha believes Kenya has what it takes to retain its overall title at the World Athletics Under-20 Championships, which began yesterday at Kasarani Stadium.
Rudisha, who began his athletics career 15 years ago at the Junior event and won gold at the 2006 showpiece in Beijing, China, feels that the event will serve as a springboard for future Kenyan stars.
Kenya won the overall title at the last showcase in Tampere, Finland in 2018, and with the event returning home, Kenya would be expected to repeat that feat.
"Staying at the top is always difficult, but we know the team has been practicing hard and we expect strong results from them," said Rudisha.
"Having seen them at the trials, I know they are capable of producing medals and we will be here to watch and support them on."
Though he has not had the opportunity to meet them in person for motivational speeches ahead of the Championships, Rudisha said he has kept in touch with most of them through social media to ensure they are in good shape.
"Of course, meeting up with them has been tough because the Covid-19 pandemic has been a burden for them. But we've been communicating with them through social media for us to reach out and encourage them to go for history and build a solid foundation for the future," Rudisha said.
The two-lap king is one of the event's ambassadors, and he said it's an honour to be named in the position. He hopes his presence at Kasarani will motivate Team Kenya to win medals.