Kenyans lose to Ethiopians in the men's 3000m finals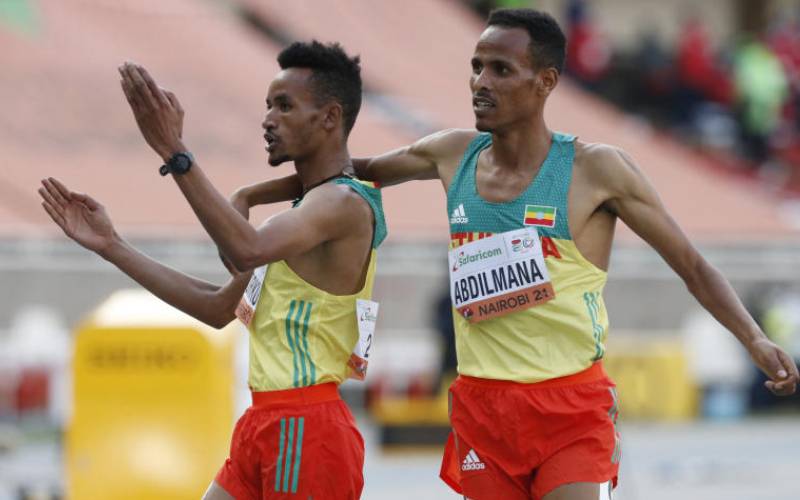 Ethiopian Tadese Worku illustrated poise, speed and confidence as he led 1-2 to win the newly introduced World U20 men's 3000m final with Kenyan Daniel Kinyanjui finishing a distant seventh.
Worku showed his intention of winning the event by taking the early stages of the event taking the field through 800m in 2:06.10 followed by his compatriot Ali Abdulmena with Kinyanjui and Benard Yegon in hot pursuit.
The Ethiopians then controlled the race by opening a ten-metre gap lead with three laps to win the event in 7:42.09, a new championship record with Abdulmena powering into silver position with 7:44.55, a new personal best while Eritrean Samuel Habtom winning bronze in 7:52.69.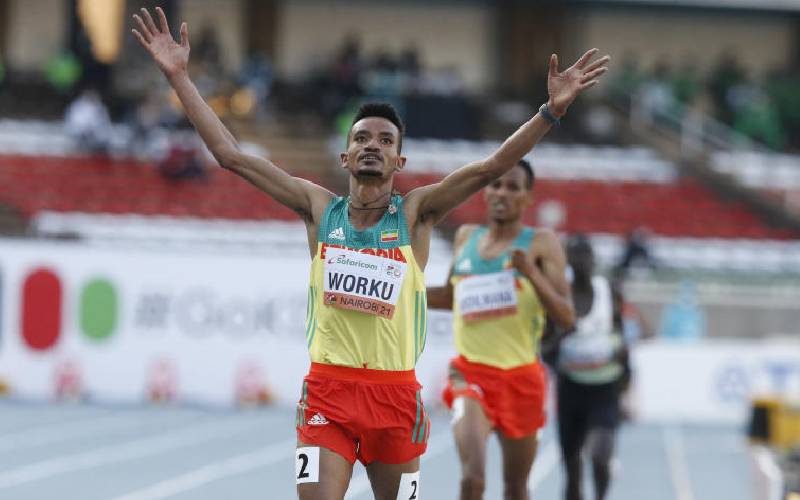 Worku who is already an established performer at the senior level was looking to graduate to senior ranks with a global gold medal. At the 2019 world U20 cross-country Worku won a silver medal and had a personal best of 7:34.74 he clocked in Szekesfehervar, Hungary in July.
Kinynjui was the better placed Kenyan in seventh place with 8:09.40 while Yegon faded down to ninth in 8:12.96.
"Today was an unlucky day for us, we had prepared well but unfortunately this is not the results we had aimed for. My body did not react well to the weather, that's why I didn't push up. We can only wish our teammates all the best in the remaining events which I hope we are going to redeem ourselves" said Kinyanjui.