World Under 20 Athletics Championship: Junior stars set for epic battle at Kasarani show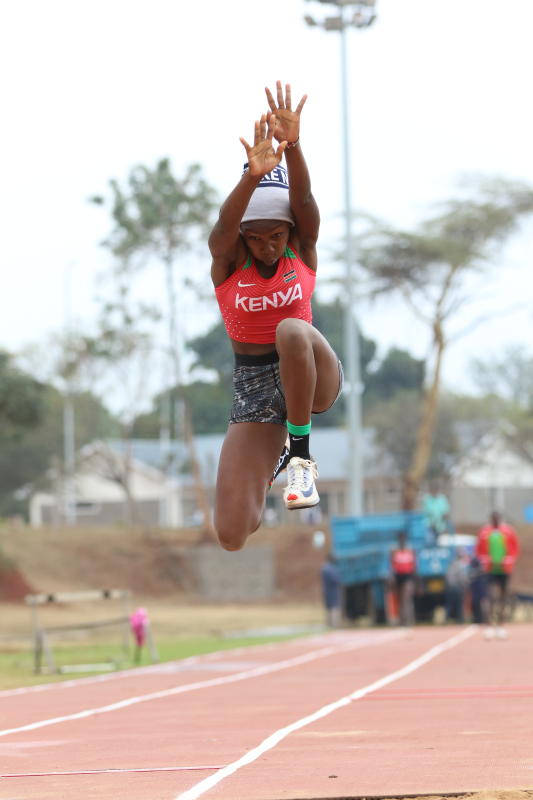 From south pole to north pole, the global athletics stage will shift attention to World Under 20 Athletics Championships that starts at Kasarani Stadium on Wednesday.
Yesterday, World Athletics pushed the start of the competition from Tuesday to Wednesday to allow teams beat travelling and logistical challenges occasioned by Covid-19 pandemic.
The contest, which runs from Wednesday to Sunday, brings together 1460 athletes from 128 countries and territories.
Bruised egos, shattered dreams and, of course, new stars will be born as the athletes battle in track and field events.
And Winnie 'Fatuma' Chepng'etich nurses huge dreams: to lower Gloria Mulei's triple jump national record of 13.05 metres.
At the 2018 showpiece in Tampere, Finland, where Kenya topped the medal standings, Mulei broke Caroline Kola's record of 12.91 metres she covered to finish sixth.
Chepng'etich, who comes from Kericho, has made impressive strides and she expects to change the pecking order when women's triple jump gets underway on Saturday at 9am.
"I am confident that what I have been doing in training will bear fruits," said Chepng'etich.
She says she will get motivated in the event if she lowers Mulei's national record. "That can be a challenge not just for me but for Mulei too. If I will cover 13 metres plus jump, I think she will also want to attempt 14 metres," said Chepng'etich.
During the nationals, Chepng'etich leapt 12.06m which was an improvement from her performance at the regionals.
"Now I can comfortably post 12.60m but I still feel there is room for improvement. I am aiming for 13.50 during the championships," she added.
Chepng'etich trains at Kiptere Athletics Club in Kericho and she is also a 100m and 200m runner.
"My parents were sprinters and that is why I picked up running and jumping. My father wanted someone to inherit his talent on the track and he is happy with my progress," she added.
While at school, Chepng'etich was urged by her teachers to diversify and not to just focus on one event.
"My teachers encouraged me to take part in track and field events. I agreed with them because it is good to be versatile," she said.
Meanwhile, Justin Maiyo who will fly the country's flag in the men's triple jump also looking forward to a good performance on Saturday.