Kericho Green Stadium to be renamed after legendary athlete Kiprugut Chumo, Fergerson Rotich to get a road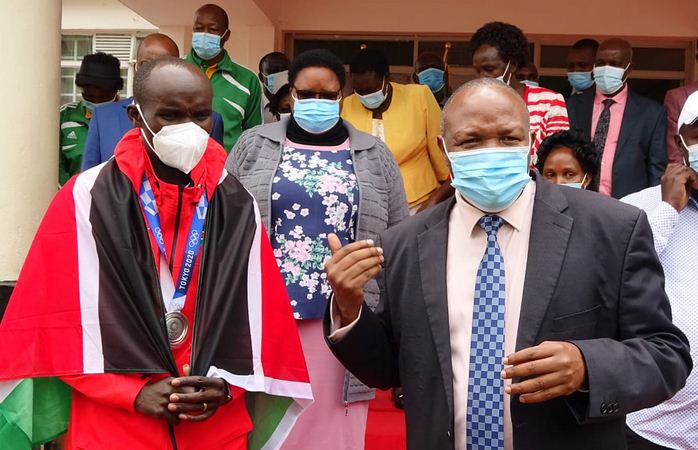 The county government will rename Kericho Green Stadium after legendary Kiprugut Chumo who won Kenya's first Olympic medal in the 1964 Tokyo Olympic Games while the 2020, 800M Tokyo Olympic silver medalist Fergerson Rotich to get a road named in his honour.
Speaking during the homecoming ceremony for Rotich, Kericho Governor Paul Chepkwony said his administration will honour the Olympic silver medalist by naming a public road after him.
"We will equally honour Kiprugut Chumo, the country first medalist during the 1964 Tokyo Olympics by renaming the Kericho Green Stadium after the legend," he said.
Governor Chepkwony said his administration was eager to support sports development in the county and had kicked it with the laying down of a Sh60M tartan track at the Kericho Green Stadium.
"We have funding with the department of education and sports. The focus is to help the youths to develop their talents," he said.
Governor Chepkwony asked the national government to complete works at the historical Kapkatet stadium in Bureti constituency," he said.
The national government had allocated Sh400M for the project. Works at the stadium came to a grinding halt after the erection of a perimeter wall. Other crucial works are still pending.
Rotich on his part expressed his gratitude to the county government for its support in his successful quest to win the Olympic medal.
"I ask the county government to extend the support to other athletes who are in the villagers by establishing sports camps and providing them coaches," he said.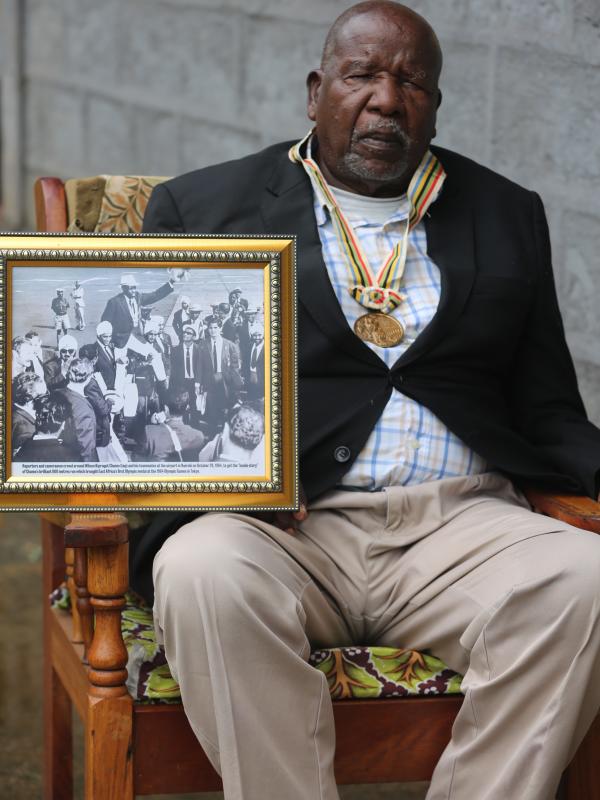 Rotich said he wasn't going to rest on his laurels but has set his eyes on participating in the diamond league.
"There is no rest for me. I resume training immediately for several championships around the world," he said.