Is there any doubt that Kipchoge is now the Greatest Of All Time? World record holder wins men's marathon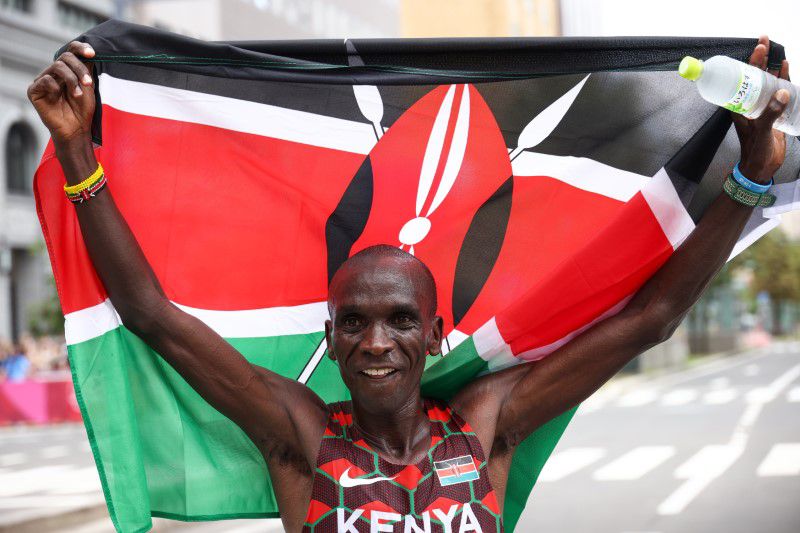 If ever there was a doubt that Eliud Kipchoge is the Greatest Of All Time, then those doubts must have been put to bed in Sapporo on Sunday morning.
The world record holder broke from the rest of the field after 30km and went on to win a gold medal at the Tokyo Olympics.
This was his second consecutive gold medal at the Olympics having won at the 2016 Olympics in Rio, Brazil.
Heading into the Olympics though, there were question marks over his form and especially after the shock loss in London Marathon in April.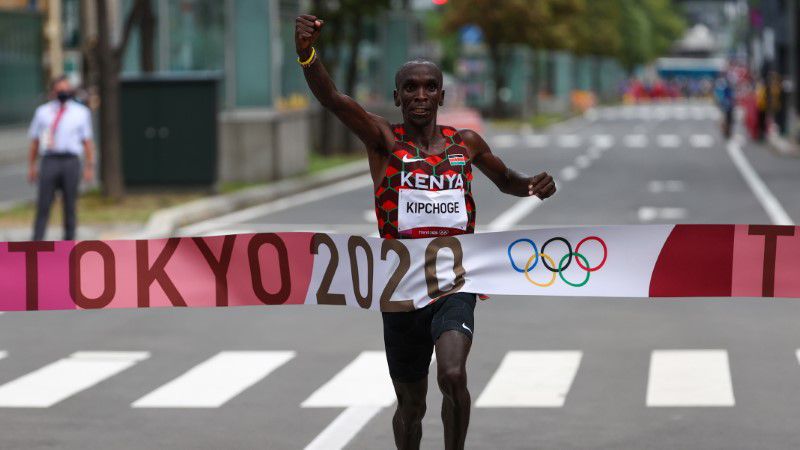 Even though he later said he had a problem with his ear, many still had doubts on whether his time on the roads was up, but after the run in Sapporo then his critics will only have to sit back and applaud the GOAT.
And if his rivals are thinking that Kipchoge will now exit the scene after storming show at another Olympics then they are wrong. After the race in Tokyo, Kipchoge said he was still around.
"Don't worry I am still around but it will reach a time when I will hang my racing shoes and do other things in this world. I want to change the world and do other things.
"I want to give support not only to Kenyan marathoners but the whole world and also the general sport in Kenya and the whole world," Kipchoge said.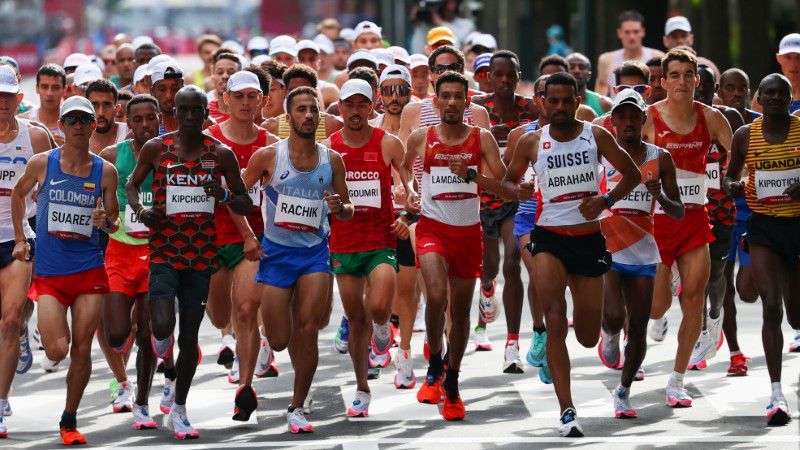 On the race on Sunday, Kipchoge said it was not easy and the conditions were not conducive but was quick to say that the conditions affected everyone.
At the 30km mark, there was a group of about eight, but Kipchoge seemed to have had enough and decided to break his decisive break. He went on to win the race in 2:08:38.
Kenya's Lawrence Cherono could only finish fourth as Netherland's Abdi Nageeye and Belgium's Bashir Abdi sprinted for silver and bronze.
It was however a very brutal race and for a start, the showdown that was expected between Kipchoge and Ethiopia's Shura Kitata never took off.
The Ethiopian, who beat Kipchoge at the London Marathon was the first casualty of the marathon that claimed 30 athletes who registered a Did Not Finish on the final results.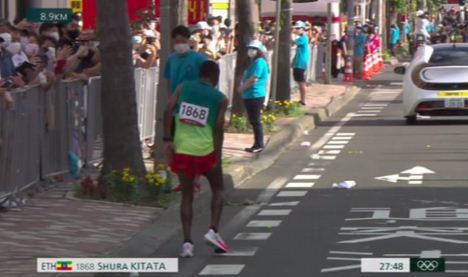 It was however not only Kitata that was affected by the brutal conditions, but other top marathoners too fell on the way.
Amos Kipruto, who had kept up with Kipchoge for the most part of the race was also forced to drop out alongside the likes of Ethiopia's Lelisa Desisa and Sisay Lemma, Uganda's Stephen Kiprotich, South Africa's Stephen Mokaka among others.
"I enjoyed the weather but the conditions were really hard. Hard for everybody. But the race was really good and I am happy to be the winner," Kipchoge said.