Cheruiyot, Kipsang and Simotwo safely through to 1,500m semi-finals in quest for gold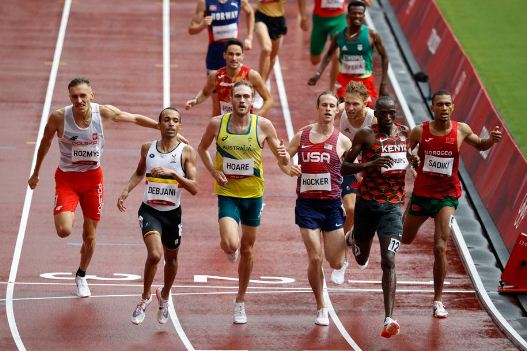 1,500m world champion Timothy Cheruiyot led two other Kenyans Abel Kipsang and Charles Simotwo to the semi-finals after the heats at the Olympics Stadium in Tokyo on Tuesday.
Cheruiyot ran in the morning under some slight showers but later said the rain was a blessing as it helped to cool off the high temperatures at the stadium.
He finished second in heat one in 3:36.01. Belgium's Ismael Debjani won the race in 3:36.00.
"Today was just about making the semi-finals. There has been too much heat in Japan, but at least it was raining during my race and the heat was not too much," Cheruiyot said.
The 25-year-old had finished third at the trials and was not named in Kenya's team to Tokyo, but he was later called up with youngster Kamar Etyang ruled out for not meeting anti-doping requirements before the games.
Cheruiyot now says he will sit down with his compatriots after the semi-finals on Thursday to see how they can work together and win the gold medal.
Kipsang won heat two in 3:40.68, but Charles Simotwo had to painfully wait to know if he had qualified from heat three after finishing 10th in 3:27.26.
In the end, he qualified though as one of the six fastest losers after the three heats.
1,500m gold is one medal that Kenyans will be hoping they will win at these Olympics, considering the last time a Kenyan won was in 2008 in Beijing through Asbel Kiprop.