Steeplechase 41-year rule gone in a flash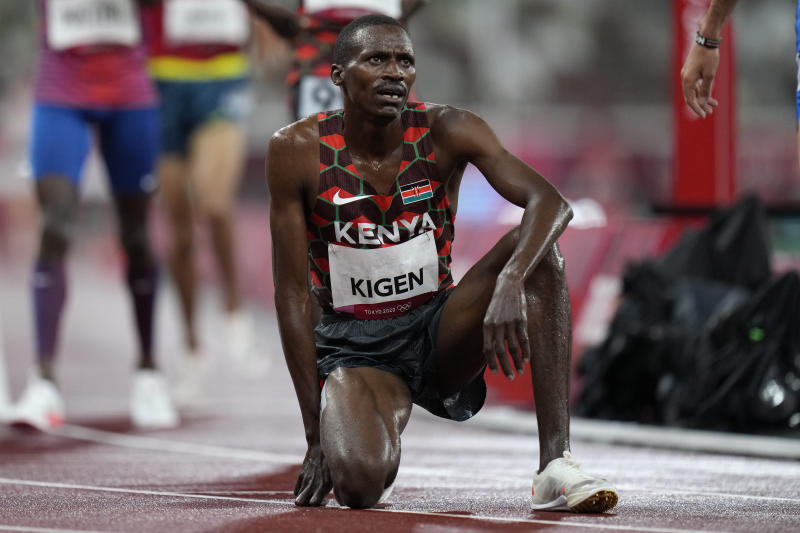 After 41 years of dominance in men's steeplechase at the Olympics, Kenya relinquished its grip on the race after Morocco's Soufiane El Bakkali won the title in the Tokyo Games yesterday.
Kenya's Benjamin Kigen won bronze. For the first time in the last nine Olympic Games, the Kenyan national anthem wasn't played at the end of the race hitherto referred to as Kenya's forte.
To many though it was not shocking considering that Olympic champion Conseslus Kipruto missed the cut at the national trials and didn't make the team to Japan.
Even before the 2019 World Championships, there was also fear that Kenya could lose the title, but in the end, Conseslus ensured continuity in victories by the thickness of his vest.
But that was not to be this time in Tokyo. Considering the inexperienced runners that flew the Kenyan flag in Japan and the nature of position, the Kenyans might be happy after all with the bronze medal.
Apart from Kigen, Abraham Kibiwott, who finished 10th yesterday and Leonard Bett, who could not make the finals, were in the line up for Kenya.
Despite the disappointment of losing what has been traditionally Kenya's race, Kigen opened the country's medal account in Tokyo by winning bronze behind Ethiopia's Lamecha Girma.
He clocked 8:11.45 while El Bakkali won in 8:08.90 with Ethiopia's Lamecha Girma finishing second. [Bismarck Mutahi and Robinson Okenye]
Kigen was, however, not discouraged by the loss of the title and was happy to have won a medal at his first Olympics.
"I am really happy. My aim was to get a gold medal at the Olympics but I got bronze. I am happy about it, since it's my first Olympics. I'll go and work on some mistakes I made so that I can win next time. This will motivate me to work even harder and I thank God," he said.
"I was psyched and my prayer was to get a medal despite the track not being favourable because of the wet conditions."
"If my opponents had not opened that gap, I think I would have won gold or silver."
The other Kenyan in the race, Kibiwott finished 10th in the race that was ran under wet conditions with rain having pounded the Olympics Stadium track minutes before the race.
El Bakkali wrapped his country's flag around himself to celebrate his victory.
"I am so used to seeing Kenyans win, it's a big accomplishment for me," he said later. "I have been aiming for this for years and this was my opportunity to show that Morocco is capable of winning this prize."
"I have tried so many times to compare myself with the Kenyans and Ethiopians to see whether I could reach this gold, and I did," he added.