Will the trio end 53-year-old Kenya's gold drought?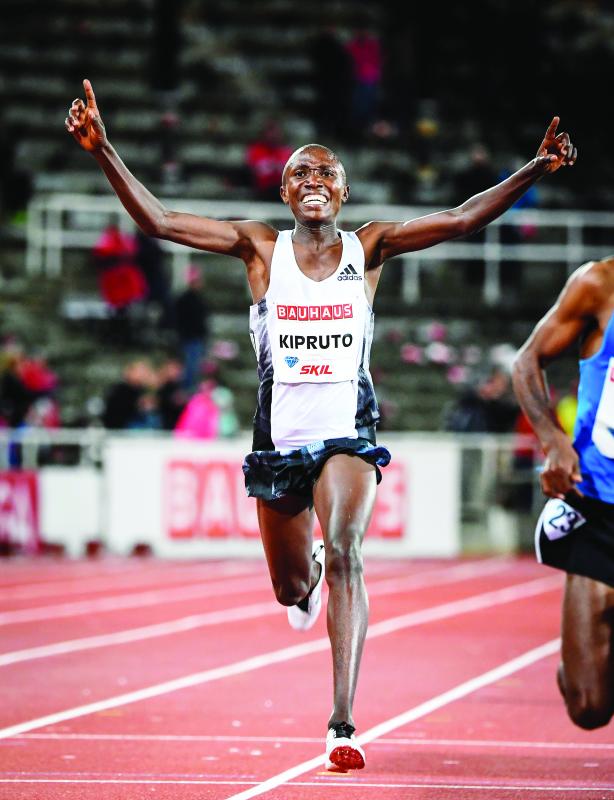 For all of the country's distance running pedigree, it beggars belief that it has been 53 years since Kenya won as an Olympic gold in men's 10,000m.
The late Naftali Temu was the last Kenyan to deliver gold when he returned 29:27.4 to beat Ethiopian Mamo Wolde at the 1968 Olympics in Mexico City.
Not even Paul Tergat, the current President of the National Olympic Committee of Kenya who once set a world record in 1997 wore the 10,000m Olympic gold medal.
Yet on Friday, the country will be united behind Rodgers Kwemoi, Rhonex Kipruto and Weldon Lang'at urging them to do bring it home at the Tokyo Olympic Stadium.
The Kenyans' task is enormous the more as they face World Record holder Joshua Cheptegei (26:11.00).
Throw in the Ethiopian challenge of Selemon Barega, Yomif Kejlcha and Berihu Aregawi and the Kenyans' headache worsens. Cheptegei, will have compatriots Jacob Kiplimo and Stephen Kissa for company.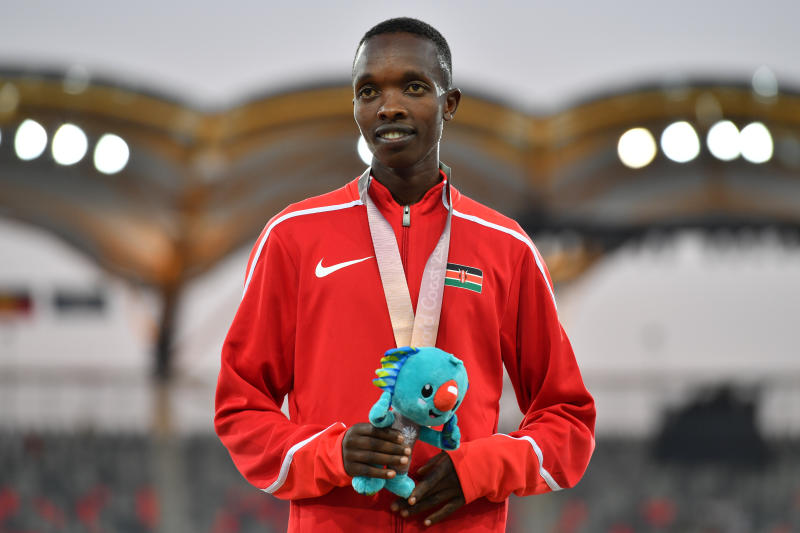 The Kenyans have in the past used the advantage of speaking same native language to switch tactics, but the Ugandans who speak Sabaot, a dialect of the large Kalenjin, which Rhonex, Kwemoi and Langat speak will always eavesdrop.
This what they said:
Rodgers Kwemoi: ''I'm going for my first Olympics in Tokyo, I have gone to almost all races, World Championships, but this is the biggest sporting event. My preparation has been going on well and I feel ready."
Paul Tergat (NOCK President): "Tokyo is very special for us as we are returning to where we first picked an Olympic medal. We have the potential and ability to strike this 10,000m gold medal here through our young men, who are equally inspired and thirsty for something special."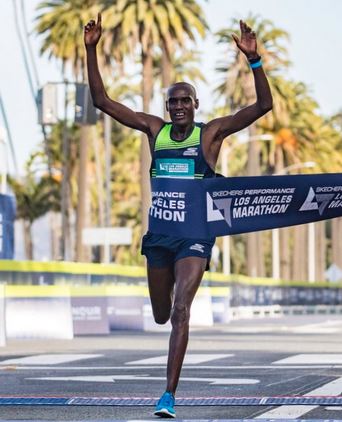 Record Mark Name Location Date
WR 26:11.00 UGA CHEPTEGEI Joshua, Valencia (ESP) 7 Oct 2020
OR 27:01.17 ETH BEKELE Kenenisa, Beijing (CHN) 17 Aug 2008
Start List
Order Bib Number Name Personal Best Season Best World Ranking
1 2695 JPN ITO Tatsuhiko 27:25.73 27:33.38 17
2 1748 ERI KIFLE Aron 27:09.92 28:00.55 15
3 3943 USA KLECKER Joe 27:23.44 27:23.44 44
4 1198 BEL KIMELI Isaac 27:22.70 27:22.70 38
5 3925 USA FISHER Grant 27:11.29 27:11.29 27
6 3711 UGA CHEPTEGEI Joshua 26:11.00 1
7 1418 CAN AHMED Mohammed 26:59.35 4
8 3595 THA TUNTIVATE Kieran 27:17.14 27:17.14 157
9 1860 ETH AREGAWI Berihu 26:50.37 26:50.37 30
10 3714 UGA KISSA Stephen 27:26.46 27:26.46 76
11 2035 GBR ATKIN Sam 27:26.58 82
12 2781 KEN KWEMOI Rodgers 26:55.36 27:05.51 5
13 1804 ESP MAYO Carlos 27:25.00 27:25.00 48
14 2782 KEN LANGAT Weldon 27:24.73 27:24.73 47
15 1867 ETH KEJELCHA Yomif 26:49.34 26:49.73 3
16 1939 FRA AMDOUNI Morhad 27:23.39 27:23.39 18
17 2416 ITA CRIPPA Yemaneberhan 27:10.76 12
18 2684 JPN AIZAWA Akira 27:18.75 42
19 1861 ETH BAREGA Selemon 26:49.46 26:49.51 10
20 3942 USA KINCAID William 27:12.78 27:12.78 25
21 2065 GBR SCOTT Marc 27:10.41 27:10.41 24
22 3712 UGA KIPLIMO Jacob 26:33.93 26:33.93 7
23 3525 SUI WANDERS Julien 27:17.29 37
24 1099 AUS TIERNAN Patrick 27:22.55 26