Missing in action not music to David Rudisha's ears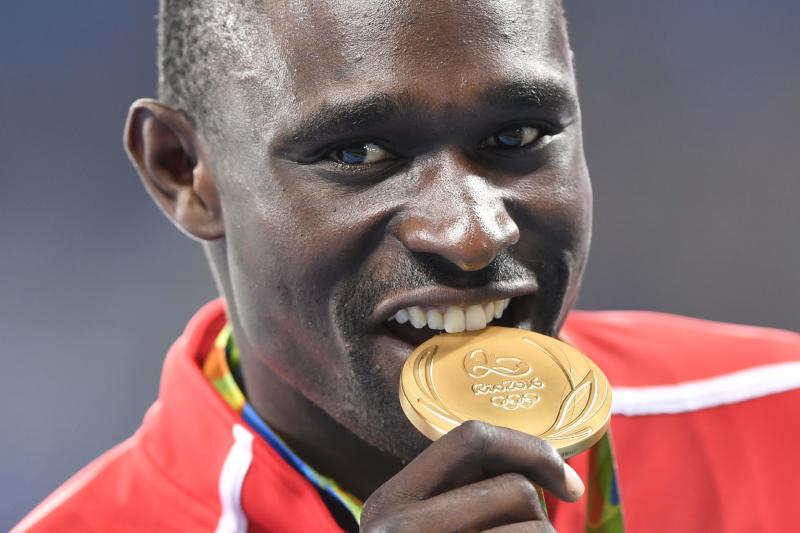 A historic world record win during Olympics in London in 2012 and a spectacular defense of his title in the Rio Games in 2016 made David Rudisha the king of 800m.
But when Team Kenya starts hunt for medals at the Tokyo Olympic Games that begin on Friday until August 8, 33-year-old Rudisha – the greatest of all time in the two-lap race, will not be battling for glory.
David's dream to seal three consecutive Olympic titles were crashed after he suffered an ankle injury in May last year.
Before the May 2020 injury where the athlete twisted his ankle at his rural home in Kilgoris, Rudisha had not competed in nearly two years due to minor knee and back injuries sustained in a road accident in August 2019.
This Olympic season, Rudisha will be watching as the Kenyan 800m squad of world bronze medallist Ferguson Rotich, Emmanuel Korir and Michael Saruni try to fit into his shoes.
In an interview with Standard Sport, Rudisha said doctors were yet to remove a tubular plate that held his ankle following the injury.
"The good news is that the injury is no longer painful. I am only waiting for the removal of the tubular plate. It has been long since I trained and I will first be focusing on my fitness," the track star said.
Rudisha said he had a plan to return to action this year with his sights set on an attempt on his 2012 world record, but the injury did not heal in time to allow him to prepare for the global show.
The two-time Olympic champion said he will encourage team Kenya to do their best in Tokyo.
"Olympics is where the country has high expectations of you. I wish team Kenya the best because if you achieve for your country, you will be remembered," Rudisha said.
"The Covid-19 pandemic affected training in a big way but did not affect the spirit to run and win for our country. I urge our team not to underestimate anyone in Tokyo."
"It takes four years to prepare for the Olympic Games and within this period, mistakes are corrected. This is what our Kenyan team does in its preparations and I have no doubt they will bring the medals home. I am confident that team Kenya will make us proud."
After missing the opportunity in what would be his last Olympic Games thanks to the injury, Rudisha says he is now focused on mentoring young talents by visiting schools as he seeks to identify young athletes.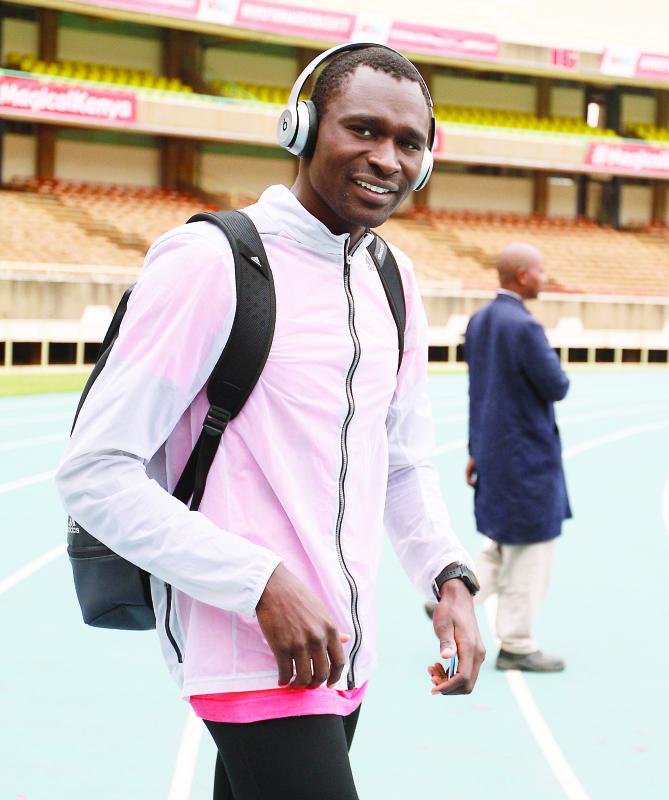 On when he will bow out of athletics, Rudisha said he will make the announcement "at the right time." He said that he had planned to retire after competing at the 2020 Olympics, but shelved the idea when the season was disrupted by Covid-19 pandemic.
He says he has already made history in 800m and is ready to shift focus to personal endeavours.
"I will retire in 800m. I have no plans of switching to long distance running. We had planned with my coach that I would retire last year but I still feel stronger. At the same time, I feel that I have done my part," Rudisha said.
"There is nothing new I can do in 800m, but I feel that my form is on top. I feel better than when I was in my 20s."
He says the world record finish at the 2012 London Olympics remains the hallmark of his career.