Triathlon championships: Nine countries set for the Africa Zone Two/Four in Watamu, Kilifi County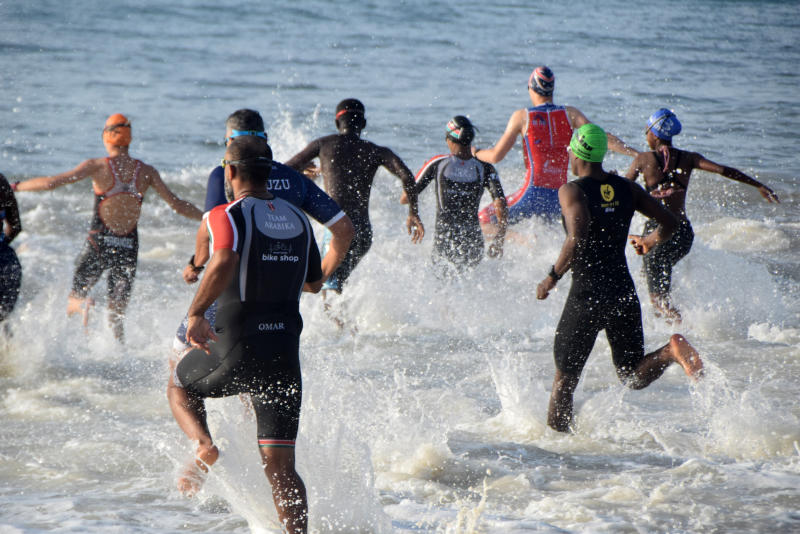 Rwandan triathletes are expected in the country on Tuesday for the Africa Zone Two/Three triathlon championships to be held in Kilifi County.
Rwanda is among the nine countries that have confirmed their participation in the event that starts with the arrival of teams on Tuesday.
The event is set for Saturday and Sunday.
Prior to the event, there will be a technical cum workshop meeting on Thursday and Friday at Turtle Bay Beach Resort Watamu, Kilifi County conducted by the Africa Triathlon Federation.
Kenya Triathlon Federation Secretary Salonik Ole Koyiet said most of the triathletes expected at the championships are fresh from participating at last month's Africa Tokyo 2020 Olympic qualifiers held in Egypt.
Koyiet said Senegal, Gambia, Cameroon, Rwanda, Burundi, Tanzania and Zimbabwe are some of the countries that have confirmed participation, adding that the availability of Ugandans is in doubt after the country was put on a 42-day lockdown in a move aimed at curbing the spread of the covid-19 pandemic in the country.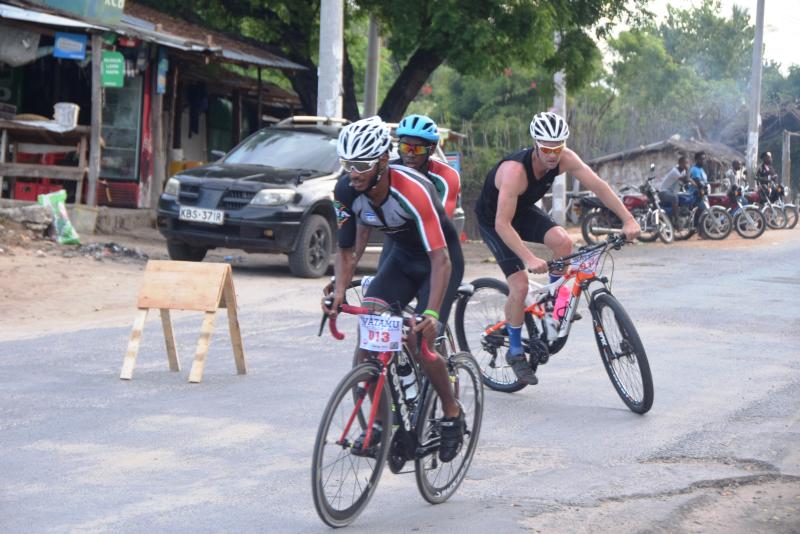 "The event will be a major milestone for the federation owing to the long break without hosting major international events, the last being the Africa Cup in 2011 in Mombasa. This will inevitably promote sports tourism in Kilifi County and the country at large," said Koyiet yesterday in Mombasa.
He said the event will give exposure to Kenyan athletes and create an avenue for the development of the sport at the community level.
At the same time, Kenya's team to the Africa Tokyo 2020 championship won two gold medals through Sussy Wanjala and Brenda Bwire.
Wanjala won a gold medal in sprint distance for women while Bwire won a gold medal in the para-triathlon women category.
In the main elite event, John Makona and Josette Njeri settled for the seventh and ninth positions in the men and women categories respectively. Kenyan relay team finished sixth overall.
Makona and Njeri also had an opportunity to participate in a high-performance junior training camp.
Joseph Okal, a 19-year-old athlete under the World Triathlon (WT) development support programme also took part in the event that was meant to encourage more athlete's participation at world triathlon federation events.
Team performance in Egypt
Africa Junior Triathlon Championship
1. John Paul Makona – 7th Position
2. Josette Njeri – 9th Position
Africa Triathlon Championship/Olympic Games Qualifier
1. Jospeh Okal – U23 Elite Men – "Lapped" in the Second lap of the cycling course
2. Soud Hassan Soud – U23 Men – "Lapped" in the Second lap of the cycling course
3. William Nanjero – Elite Men – "Lapped" Finished the swimming course but didn't start the cycling
4. James Mwaura – Elite Men - "Lapped" Finished the swimming course but didn't start the cycling
5. Ted Mwatha - Elite Men - "Lapped" Finished the swimming course but didn't start the cycling
Paratriathlon
1. Gabriel Ambuko – PTS2 – DNF
2. Brenda Bwire – 25-29 Women – 1ST Position – Gold Medal