Under 20 athletes to take daily Covid-tests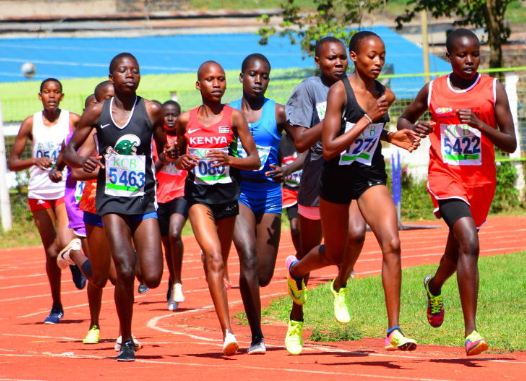 Kenya prepares to host the World Under-20 championships with lofty dreams –it might be unique for those from regions with low Covid-19 tests at the moment.
And as the national trials start on Thursday to Saturday, the nation is pregnant with huge expectations given the smooth run since the inaugural event in 1986.
A fort night ago, Athletics Kenya used Kasarani Stadium as dress rehearsals when it played host to the Tokyo Olympic Games trials. And it did not disappoint.
Yesterday, World Under 20 Local Organising Committee CEO Mike Rabar assured that Covid-19 protocols will be observed during the upcoming trials. It is less than 50 days to the global meet.
"We have had a consultative meeting with AK. The purpose is to prove that we can stage world class events. We have had difficulties with accreditation in the past and this will not happen again," said Rabar.
He said more than 1, 400 athletes from over 128 nations will take part in the showpiece in August.
"We have to ensure there are proper means of transport for athletes," he said.
LOC, he said, has noted the zones and seat arrangements for fans, should they be allowed into the stadium by the government.
On safety, Rabar said the 494 athletes who will be coming to the trials will be tested for Covid-19, same as coaches, support staff as well as the media.
[Jonathan Komen]
He said they will have various bubble camps.
"On advisory from world Athletics, we have decided to have the athletes in a small bubbles as opposed to one village. Here it will be easier to isolate an individual in case a positive case is detected.
"As for volunteers, again because of Covid-19, we shall be working with institution like National Youth Service, University of Nairobi and Kenya Medical Training College because it is easier to control them as opposed to having civilians from across the country," he said.