Rookies Kimeli and Simiu pick men's 5000m Olympic spots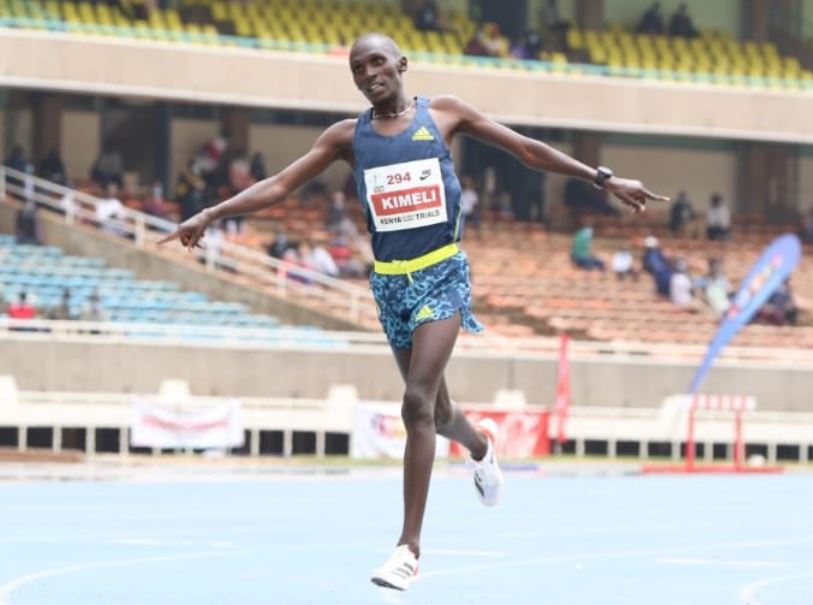 Nicholas Kimeli and Daniel Simiu produced sterling perfomances to top men's 5000m race at Kasarani Stadium on Saturday.
Kimeli, a member of the 2020 squad to World Half Marathon Championship in Poland, was in pure class.
He controlled the race from the fifth lap to victory.
"I feel I am in top shape. We will go to Japan and battle with the rest of the world, hoping to bring home the medals," said Kimeli.