Kenya team in Egypt for Triathlon qualifiers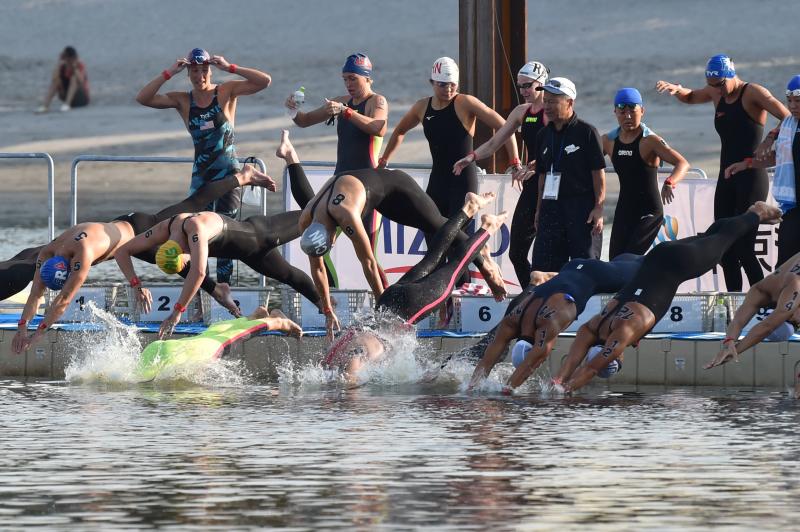 Kenya's triathlon team is in Egypt for the Africa and Tokyo 2020 Olympic qualifiers.
The one-week event, which has several categories, is being held at Sharm El-Sheikh city.
It started on Saturday with junior events, with the main events set for June 9-13.
Kenya is expected to face stiff competition from the host Egypt, South Africa, Mauritius and Morocco.
The Kenyan team has been training at Turtle Bay Beach Resort in Watamu and along the Mombasa-Kilifi road.
"The team had adequate training in preparation for the Olympic qualifiers despite the challenges we faced due to the Covid-19 pandemic," said the team coach Camilla Lydia.
International exposure
"The athletes have been doing morning road works, which included cyling and running before going to the swimming pool," added another coach Mohammed Abdulaziz
Kenya Triathlon Federation President Leila Nyambura exuded confidence in the team, saying qualifying for the Olympics will also aid in the growth and development of the sport in the country.
"The Kenya triathlon federation is committed to having a team to represent the country at the Tokyo 2020 Olympics," said Nyambura.
John Paul, a triathlete, said he was looking forward to a good show in Egypt.
Soud Hassan, also a triathlete said he will gain international exposure even as he dreams of taking part in the Olympic Games set for next month in Tokyo, Japan.
Kenya has never had triathlon representation at the Olympics, and the Kenyan team of 17 is hoping to make their debut despite the threat posed by their opponents.
The standard main events include 1,500m (swim), 40km (cyling), 10km (run) while sprint category has 850m (swim), 20km (cyling), 5km(run). Super sprint category has 400m (swim), 10km (cyling), 2.5km (run).