Big shots set to battle at Eldoret City Marathon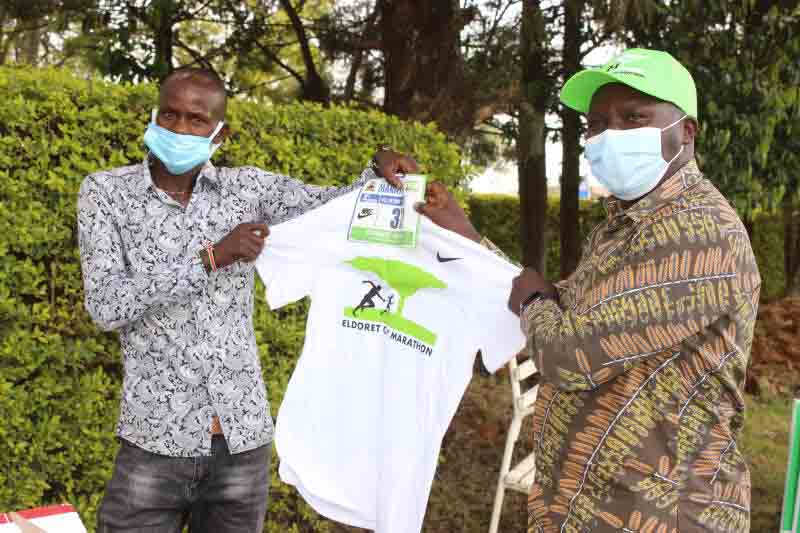 The race for Eldoret City marathon's Sh3.5 million prize money is shaping into a battle of the country's big shots.
Yesterday, as the clock ticked faster to Sunday's race that will be held at the hallowed home of athletics, a start list comprising top Kenyan guns was released. Most of them entered the event on Wednesday evening just a few hours before the registration was closed.
The course record-breakers in international marathons dot the star-studded start list.
From Paul Lonyangata, the reigning Taiwan marathon champion and course record holder, to the 2019 winner of Mexico City marathon, Vivian Kiplagat, the third edition of the Eldoret City is getting even more exciting.
The race's defending champion Valary Aiyabei, who is fresh from winning bronze at the Battle of the Teams in Prague Czech last Sunday, will also be lining up.
The elite athletes, thirst for races after the nudging disruptions since the outbreak of Covid-19 last March are spoiling for a grueling race in a high altitude.
Lonyangata, who was quarantined in Taiwan for over two weeks last December due to Covid-18 regulations went ahead to break a four-year-old record as he won the men's 2020 Taipei Marathon.
But on Sunday, he will be opening the season in style as he eyes the prize money which was taken away by Mathew Kisorio in the 2019 edition.
Vivian Kiplagat, takes to the Eldoret City marathon start line, a stellar performance in the marathon.
She is a two-time winner of the Milan Marathon and was the first Kenyan woman to win the 2019 Mexico City marathon since 2011.
Kiplagat paced world record Brigid Kosgei to a spectacular victory at last year's London marathon and will be seeking to stamp her authority in Eldoret in less than 48 hours.
Bornes Jepkirui, who chalked up a win at the 2018 edition of the Prague marathon in a 2:24:19 personal best as well as Albert Korir, the winner of Houston Marathon (2019) and the 2017 Vienna City Marathon champion in 2:08:40, are also among the latest entrants.
Eldoret Sports Club, the headquarters of the race's planning, was yesterday abuzz as participants collected their BIB numbers.
One thousand one hundred and fifty one athletes had registered for the 42km race and 507 others had registered for the fun race, by Wednesday evening.
Race director Moses Tanui said there were more than 15 athletes in the start line at sub 2:10.
"We are ready. We are asking athletes to pick their BIB numbers because we are using electronic timing," the two-time Boston marathon champion said.