I'll take Atheltics Kenya to court to run again, says Asbel Kiprop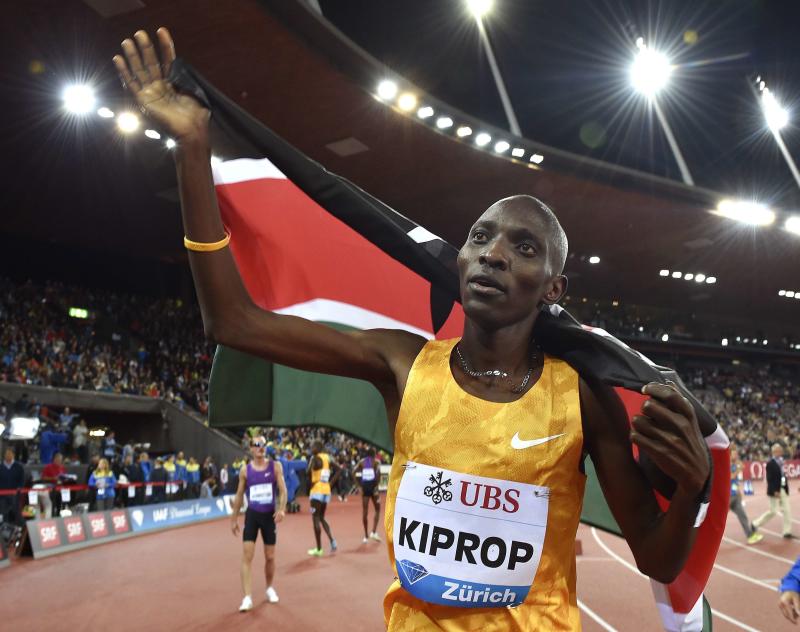 Three-time world champion Asbel Kiprop will challenge Athletics Kenya's (AK) decision that prohibits doping offenders from representing Kenya at the international event.
Kiprop is currently serving a four-year ban slapped on him by the Athletics Integrity Unit (AIU) in April 2019. The lanky 1500m runner, who won an Olympic gold in Beijing in 2008, tested positive for performance enhancing drugs- Erythropoietin, in 2017.
The ban will end on February 2, 2022. But while AK insists that anyone implicated in doping will never don the Kenyan colours on the international stage, Kiprop, who ruled the world championship stage between 2011 and 2015, says he will fight for a place in Team Kenya, both on the track and in courts.
"As soon as I am done with my term and even if it means going to the courts, I will challenge AK's decision next year. I'll fight for my rights and those of other athletes who have served their terms. They need to be respected," said Kiprop, who argues that he should be considered 'innocent' after serving the full term.
Athletics Kenya affirmed their stand adding that even the forthcoming National Olympic trials will be "an invite-only event for those athletes who have thus far attained the qualifying mark for the Olympics in their respective events."
AK further directed that only those athletes wishing to take part in the trials will have to fully meet the anti-doping requirements, meaning the likes of Ferdinand Omunyala will not be allowed to try out for places.