DCI officers arrest man suspected to be behind false doping allegations against Kenyan athletes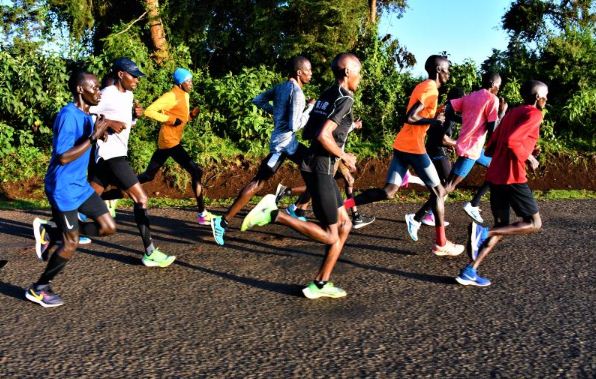 Detectives from the Directorate of Criminal Investigations on Monday arrested a forgery suspect, believed to be part of an international conspiracy ring, out to tarnish Kenya's image in the athletics world, by developing false doping allegations against Kenyan athletes.
The man, who was on Monday morning arraigned before Jomo Kenyatta International Airport Court, denied all 12 charges leveled against him and remains in custody pending bail ruling which has been scheduled for Tuesday April 27.
According to a statement on DCI's social media pages, the suspect arrest and subsequent arraignment followed investigations by the DCI Anti-Nacortics Unit detectives, who since September 2020 were pursuing a criminal syndicate which has been working with foreign journalists in fabricating information on doping in Athletics Kenya.
"The perpetrators, had prepared documents purporting that doping was being promoted and encouraged by several state agencies in the country, with the aim of having Kenya suspended from participating in the forthcoming Olympics in Japan,"said the statement.
Forged documents purportedly signed by officials from the Anti-Dopping Agency of Kenya (ADAK) and Athletics Kenya (AK) were shared with the Europe-based journalists, who have been part of the ring.
In a thorough operation by DCI sleuths on April 18, a raid conducted at his residence in Iten, within Elgeyo Marakwet County saw the confiscation of several documents bearing ADAK and AK letter heads, alongside suspicious bank slips.
"Contract agreement documents between local suspects and the foreign journalists, three laptops, mobile phones among other electronic gadgets were also confiscated from the suspect's house and are undergoing forensic analysis at DCI Headquarters," the statement added.
Following his arrest, Ministry of Sports, Culture and Heritage issued a statement signed by CS Amina, saying that Anti-Doping Agency of Kenya (ADAK) received an e-mail from Christian Rohde, who claimed to work for a German Television Network known as ZDF.
Take a quick survey and help us improve our website
Take a survey
In the email, Mr. Rohde alleged that he received information that Kenya, through ADAK and Athletics Kenya [AK] are engaged in a systematic cover up of doping cases among Kenyan athletes.
Upon receipt of the email, and owing to the seriousness of the allegations, ADAK alerted the office of the Director of Criminal Investigations (DCI )who swiftly took over the matter for investigation.
The 'alleged informant' was arrested and found in possession of several copies of forged letters supposedly sent fromADAK and Athletics Kenya (AK).
He was also found in possession of three laptops and several mobile phones which have been confiscated for analysis.
Mr. Rohde was charged with twelve counts of forgery and arraigned before a Court of Law on Monday for plea taking.
CS Amina further said Kenya is committed to the fight against doping and has put in place all necessary structures and systems to support the realization of their commitment.
"We remain steadfast in our efforts to ensure that the agenda of anti-doping and clean sport is achieved in our country and across the world. We further pledge to continue in our determination to bring to book all those involved in tarnishing the good name of our athletes and country," she said.