Kenya's team to the World Relays departs for Poland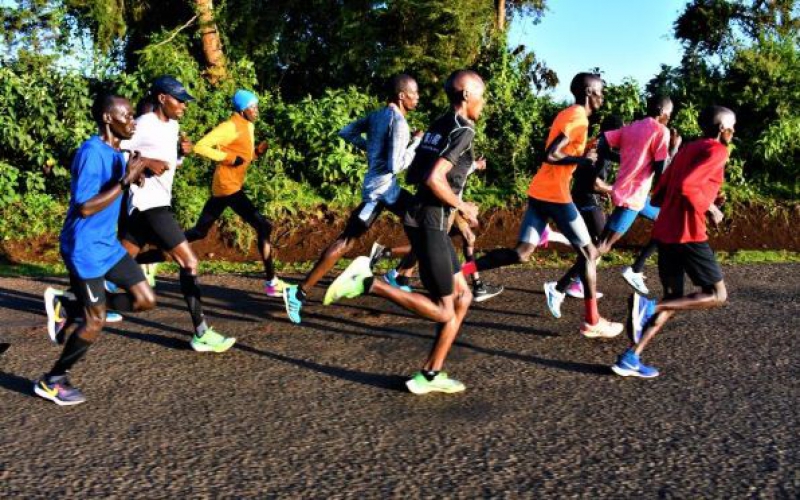 The Kenyan contingent to the World Relays Championships slated for Silesia, Poland slated for May 1-2 set to depart on Tuesday evening.
The squad of 36 athletes and eight officials will be eyeing to seal Olympic tickets as well as medals at the two-day global showdown.
The team had pitched camp at Kasarani Stadium under watchful eyes of the head at William Murgor.
The team's manager Kennedy Tanui expressed confidence that the sprinters are ready to showcase their prowess and will get more medals at the biennial event.
At the last World Relays Championships in Yokohama, Japan, Kenya charges encountered numerous errors that saw the team collecting a single medal, a bronze in the mixed relays 4x400m when they crossing the line in 3:19.43.
The team also encountered a catalogue of errors that resulted in disqualifications for kerb violation and baton exchange errors.
"We expect very good performances despite the fact that we operated in the backdrop of a pandemic," said Tanui.
Tanui said a lot is at stake for the team as they will be looking to hit qualifying standards for the Olympics in the 4x400m men and women relay and 4x400m mixed relay.
"We have a huge chance of getting the Olympics qualifications, also we hope we will get more medals considering in the shuttle relays only three countries have entered to compete, that means we already been assured of a medal in shuttle relays," Tanui assured.
At the same time, Tanui disclosed that sprinters Evangeline Makena and Kipkorir Rotich were dropped after contracting COVID19 at their last testing.
Travelling team
4x400m women
Mary Moraa
Hellen Syombua
Veronica Mutua
Gladys Nthenya
Joan Cherono
4x400m mixed relays
Eglay Nalianya
Sylvia Chesebe
Hellen Syombua
Mary Moraa
Emmanuel Korir
Emmanuel Mutua
Stanley Kieti
Aron Koech
Shuttle Relays
Priscila Tabunda
Vanice Kerubo
Rukia Nusra
Wisemen Were
Michael Musyoka
4x200m men
Mike Mukamba
Elijah Matayo
Mark Otieno
Hesbon Ochieng
Dan Kiviasi
4x200m women
Maximila Imali
Doreen Waka
Monica Safania
Susan Nyambura
2x2x400m
Ferguson Rotich
Wycliffe Kinyamal
Naomi Korir
Emily Cherotich
Zablon Ekwam
Kevin Tonui
William Rayan
David Sanayek
Jared Momanyi
Officials
Kennedy Tanui - Team Manager
William Murgor- Head Coach
Shirley Kalunda- coach
Geoffrey Macharia - coach
Esther Kavaya- coach
John Mayaka - Physiotherapist
Emily Cherono - Physiotherapist
Victor Bargoria- Team Doctor