Athletics world awaits Ezekiel Kemboi's one final dance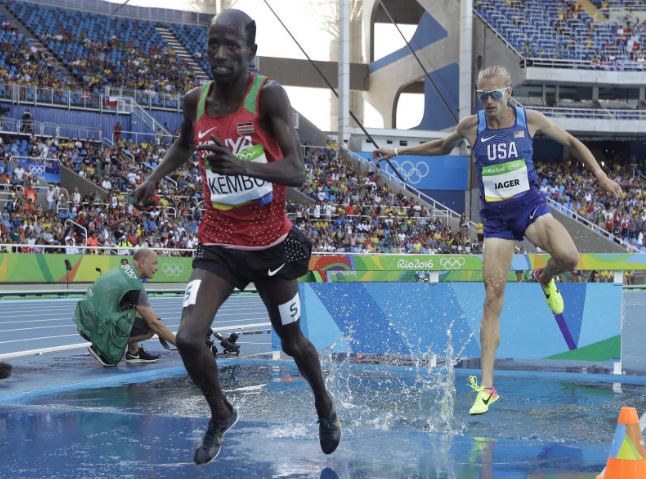 When the history of 3000m steeplechase in Kenya is written, Ezekiel Kemboi will feature as one of the athletes with the longest careers in the water and barrier race.
On his wall cabinet are seven gold medals he has won for Kenya in the steeplechase (a race the country has dominated for decades). Kemboi, 38, is a decorated track star.
He has competed in eight world championships, winning gold in four races and silver in three competitions.
Kemboi who started his career in 2001, has two Olympic titles to his name, and ruled the race until 2017. He also won a gold medal in the Commonwealth games.
He is the only athlete to have chalked up four world championships back-to-back victories in the steeplechase and the second athlete to win two Olympic titles in the event after Volmari Iso-Hollo - a Finnish athlete, who competed at the 1932 and 1936 Olympics in the 3000m steeplechase and won gold in the two competitions.
A few years before his performance dipped, Kemboi had declared himself Baba Yao (the dominant force).
With his captivating jig, seconds after crossing the finish line, Kemboi left athletics fans entertained. He would explain that he loved dancing to Emily Chepchumba, a Kalenjin song tune while celebrating the spectacular wins.
But youngster Conseslus Kipruto would later prove to be strong for him, beating the experienced Kemboi at the 2016 Rio Olympics and in subsequent races, including the 2017 World Championships in London, which was his last 3000m steeplechase competition.
Take a quick survey and help us improve our website
Take a survey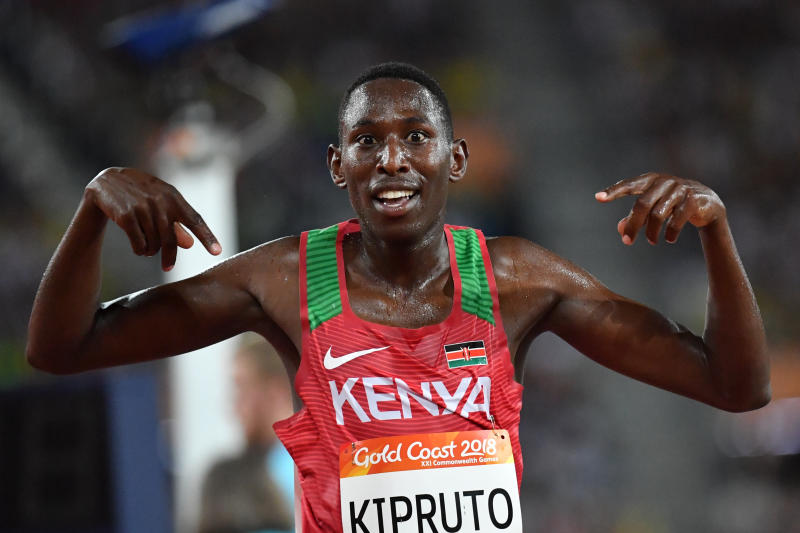 Infringement claim
He came close to announcing his retirement ahead of the 2016 Rio Olympics, but later rescinded the decision.
The four-time world champion had announced that he would end his career in a third Olympic Games win in Rio, but was disqualified and denied his bronze medal over a line infringement claim.
Kemboi was 34 years-old during the 2016 Olympic Games when he lost to Kipruto, who was then 22.
Today, Kemboi is a common figure at his farm in Moiben, Uasin Gishu, where he engages in maze farming and Eldoret town, where he has a home.
In 2017, Kemboi said he was quitting the track to graduate to road races, adding that he had achieved everything he wanted in 3000m steeplechase and it was time he stamped authority in the marathon.
Speaking to reporters after finishing 11th place at the 2017 world championships in London, Kemboi said;
"I will hopefully run my first marathon next year (2018). But I am done with 3000m steeplechase," Kemboi said.
"It has been a long career. Each race I have taken part in has always been my best. I enjoyed myself in every competition."
On the declining dominance in 3000m steeplechase in Kenya, Kemboi proposes changes in the mode of training.
"We are still good in 3000m steeplechase. There have been changes in the mode of training and we need to adopt science in the way we prepare for our races. We can't say 3000m steeplechase is a Kenyan affair. It is an open field for everyone," he said.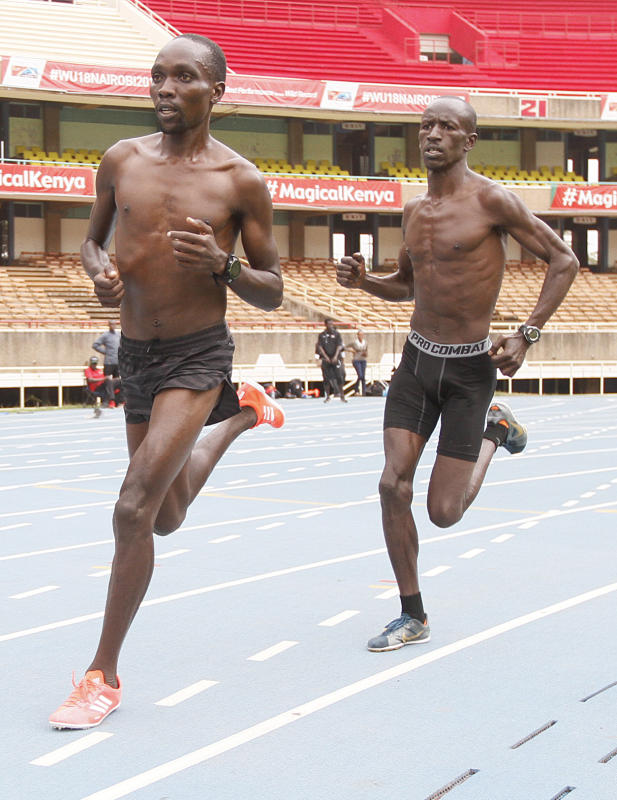 Despite announcements to graduate to road running, Kemboi is yet to make an attempt, but says he has been training.
Early last year, Athletics Kenya President Jack Tuwei is said to have asked Kemboi to return to the track and take part in national trials for World Athletics World championships in Qatar in September last year, but the track star was a no show.
In November last year, Kemboi shocked fans after a photo of him eating from a sufuria (aluminum cooking pan) at his farm in Rayfarm in Moiben, Uasin Gishu County went viral.
He was accompanied by several youth and behind the boys, was a tractor - an indication he has trained his eyes on farming.
Since then, Kemboi has not lined up in any competition and athletics events where legends often take part as race ambassadors.
Last year, athletics fans were eagerly waiting for Kemboi to make his marathon debut on April 28 in Hamburg after organisers confirmed his entry alongside Ugandan Stephen Kiprotich, the 2012 Olympic champion.
sixth fastest
In 2018, during a function in which World Record Holder Eliud Kipchoge was receiving a double cabin pick-up from Isuzu Kenya, Kemboi also insisted that he was preparing to run a marathon.
Until today, his retirement from the sport remains a speculation. His 3000m steeplechase personal best of 7:55.76 set at Monaco Diamond League in 2011 places him as the sixth fastest in the world. This time is also the fastest non-winning time in history.
He is one of only four men to have won both Olympic and World golds in the 3000m steeplechase event, along with Reuben Kosgei, Brimin Kipruto and Conseslus Kipruto.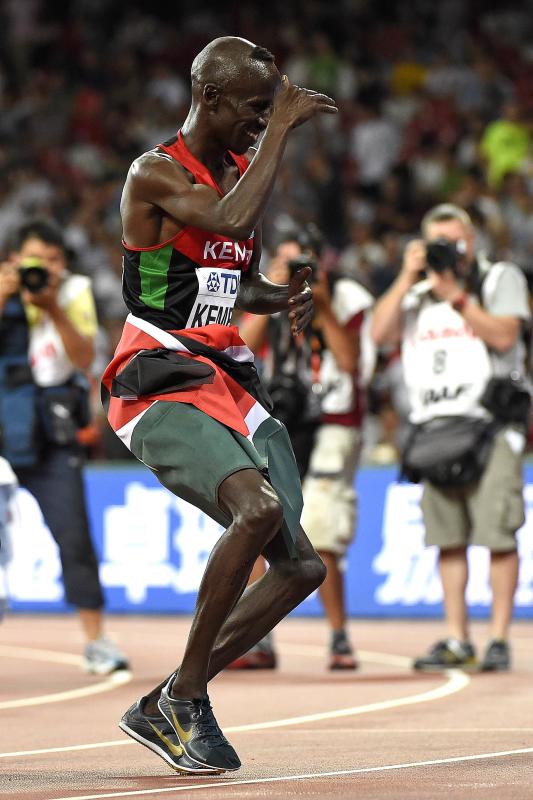 Kemboi was born in Matira village, located in a hilly area near Kapsowar in Elgeyo Marakwet County.
He sat his KCSE exam at Kapsowar Boys Secondary School in 1999 but did not take up athletics until after he left school.
He was later spotted by former 800m Olympic champion Paul Ereng and his first win was at the African Junior Championships in 2001.
Kemboi became the African Junior Champion in 2001 and then in 2002, he finished second at the Commonwealth Games behind compatriot Stephen Cherono.
The same year, Kemboi finished fourth at the African Championships in Athletics, but was later awarded a bronze medal after the winner Moroccan Brahim Boulami was suspended for doping.
At the 2003 World Championships, Kemboi had a grueling battle with former teammate Saif Saeed Shaheen (formerly Stephen Cherono) who represented his new country Qatar, before Shaheen pulled away from the exhausted Kemboi to win by less than a second.
That year, Kemboi won gold medal at the All-Africa Games.
The 3000m steeplechase has been seen as a Kenyan race since 1968 when Kenyans, Amos Biwott and Benjamin Kogo had a one-two finish at the Mexico City Olympic Games.
In the 1972 Munich Olympics, the legendary Kipchoge Keino and Ben Jipcho also took one and two positions thus buttressing Kenya's position in the event.
Andrew Kimutai, an Eldoret based athletics fan says; "I miss Kemboi's entertaining dance after every race. I hope he returns to athletics competitions."