Yego seeking to throw another golden moment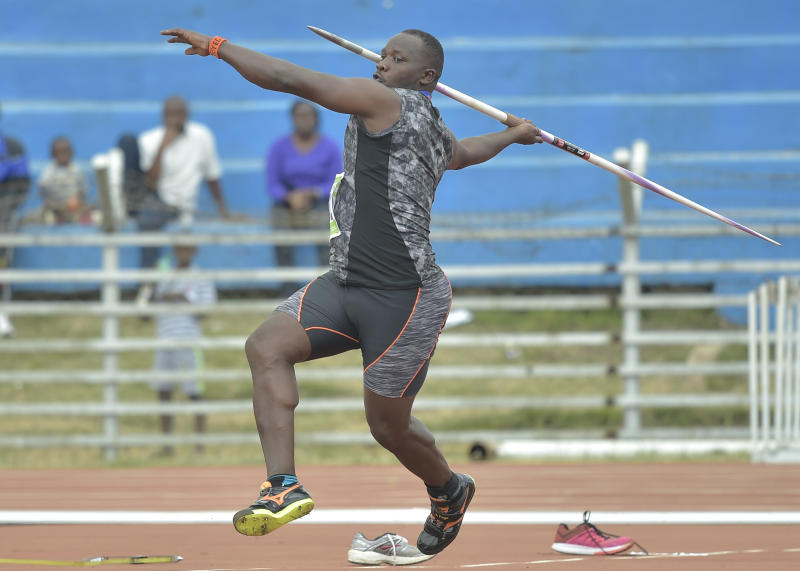 The heights continue to soar high, yet the scream remains familiar.
When Olympic javelin silver medallist Julius Yego stands at the end of the pitch, staring as spectators give hearty claps from the stands, he reduces the task of ultimate sophistication to sheer simplicity.
It now remains to be seen if he would seek redemption ahead of the Olympic Games that start in Tokyo, Japan, on July 24.
During the 2015 Beijing World Championships Yego, the pioneer of the spear in Kenya as he is known, released the javelin that sailed in the air for eternity before registering the best throw — days after setting the Africa record of 92.72m in Birmingham, the fourth longest throw in history.
No Kenyan had ever won a field title – or even a medal – at the IAAF World Championships, but Yego sat pretty on top of the world, having ended this streak.
Yego, who emerged as the first man to win Commonwealth Games crown in 2014, has been on a downward trend since finishing 13th at the IAAF World Athletics Championships in London in 2017 and then bowed out in the semi-finals at the 2018 Commonwealth Games in Gold Coast, Australia.
The performance appeared as an anti-climax for Yego, who has an impressive trophy cabinet.
He has won the African Games, Africa Senior Championships, Commonwealth Games, World Athletics Championships, Olympic silver and some Diamond League meetings as a bonus.
Fans across the globe must have missed his signature scream.
The joy of that scream — the ecstatic feeling one gets after achieving the impossible, the sense of pride and emotion after a brilliant display— tells a lot about Yego's struggle to excel in a field event discipline, despite coming from a region that has track superstars.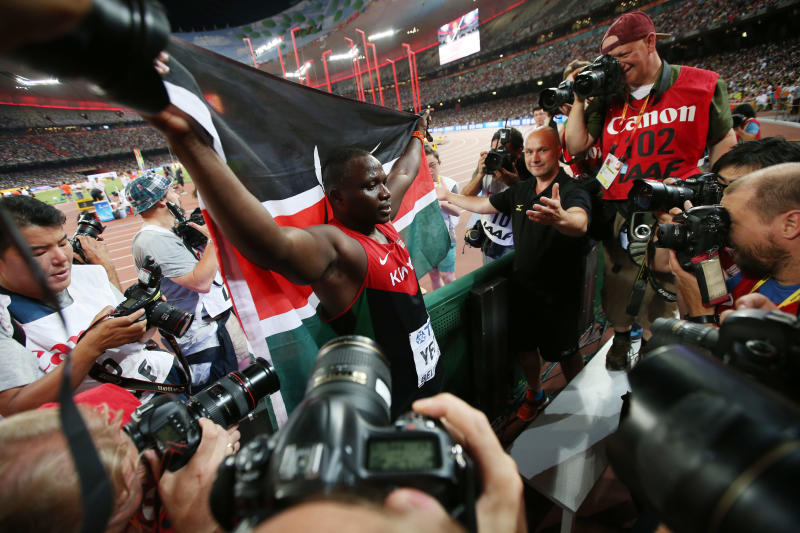 What with his bid to reclaim his place at the global stage.
"I have picked on well. I now train in Eldoret. It is good since we are not crowded. At the moment, I do more of physical exercises. I really want to get back to the top.
"It is good I have the Olympic Games qualification mark. I do expect that more athletes will qualify. So far, at least 14 athletes around the world have qualified. I think more of them would still make in through the Diamond League meetings.
"We had planned that I start my season with the Rabat meeting and sadly it was postponed. I am yet to get communication from my manager but I expect to start off in Gateshead (England) on May 23.
"I also pray my javelin won't break. I had seven of them and so far I am remaining with two only. The others broke.
"I am longing for competitions. I had planned to test my form with Athletics Kenya track and field meetings only for sports events to be stopped," said Yego
Not bad for a boy who played football in high school before trying his hand in javelin, where he posted the 71.51m national junior record.
"I used to play football while in school. I too love the sport and I am an Arsenal supporter," he said.