Philemon Rono seeks to step out of Eliud Kipchoge's shadow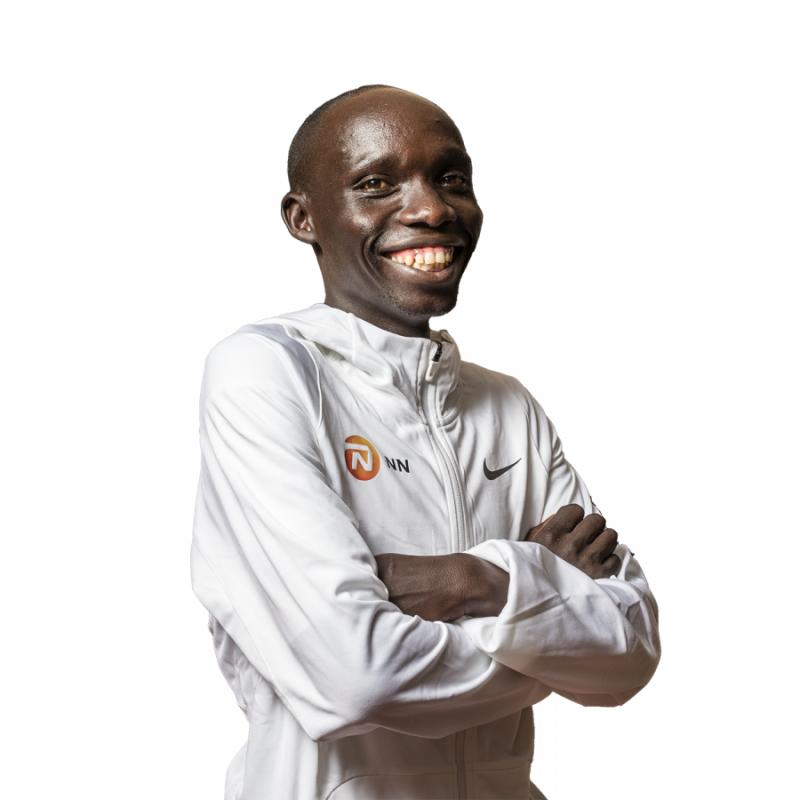 It's a riddle, but it has to be answered. Not now but soon – at least in a different fashion.
They boast rich CVs in 42km running and each among them longs to go one better. Their tagline, 'the early bird catches the worm', drives them into intensive training ahead of NN Hamburg Marathon scheduled for April 11.
So who will ascend to the throne and, perhaps, dare world marathon record holder Eliud Kipchoge in the German city?
It's a race that global athletics enthusiasts are waiting for with anxiety given it is the first marathon this season and, more importantly, Kipchoge – who did not perform as expected in London Marathon last year – will line up.
And Philemon Rono, a three-time Toronto Marathon winner, has trained his sights on the prize.
"I have prepared well. I hope to perform well in the race. It only depends on how we will handle the race. I have picked a lot of experience training with top marathoners among them Eliud Kipchoge in our camp in Kaptagat," he said.
While a student at Kapcherop Secondary School in Elgeyo Marakwet, Rono drew inspiration from Ethiopia's multiple Olympic champion Kenenisa Bekele, the second fastest marathoner in history, and who trained under Jose Hermens of Global Sports Communications based in Nijmegen, The Netherlands.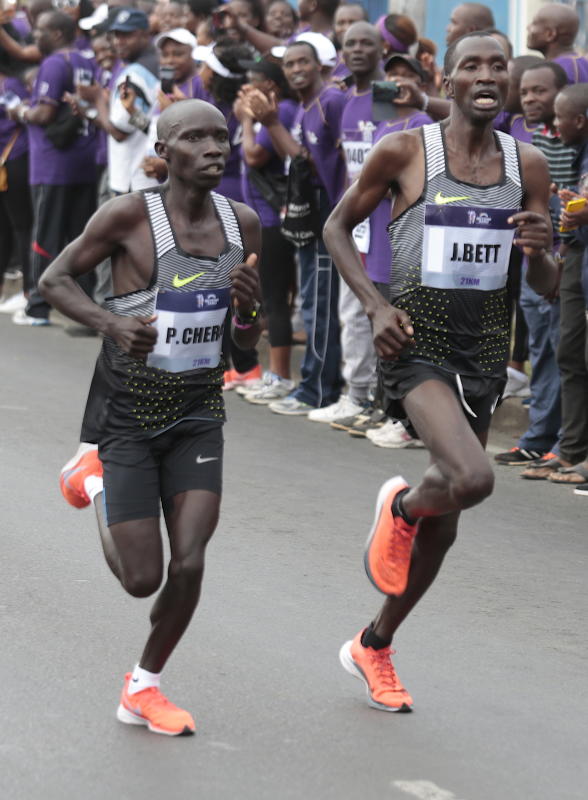 The diminutive Rono is nicknamed 'Baby Police' partly due to his youthful face and the fact he is also a policeman in good standing with the Kenya Police Service.
During the off season – which, given the fact he will run both a spring and autumn marathon, constitutes only November and May – he reports to his work station.
Rono is a police constable attached to Kenya Airports Police Unit in Mombasa.
Under coach Patrick Sang, the 1992 Olympic steeplechase silver medalist, Rono has made impressive strides.
Sang's training group includes elite marathoners like Olympic champion Kipchoge.
They are also members of the NN Running Team, a unique professional group sponsored by NN, an insurance and asset management company.
Rono, who is married with one child, loves farming. "I have cows and sheep. I grow maize and potatoes. Sometimes we go out but usually when I am around (the farm), I go and feed the cows and stay around there and play with the kids. I have one boy."
Rono's plans for a post-athletics future are quite apparent, but he has perhaps another five years of active running.
"I want to run 2:04 or 2:05 in 2021. I need to improve my personal best. I learned a lot from Toronto Marathon course," he said.
Rono has won Toronto Marathon three times and has the fastest marathon time (2:06.52).