Kipchumba ready to make history in Olympic debut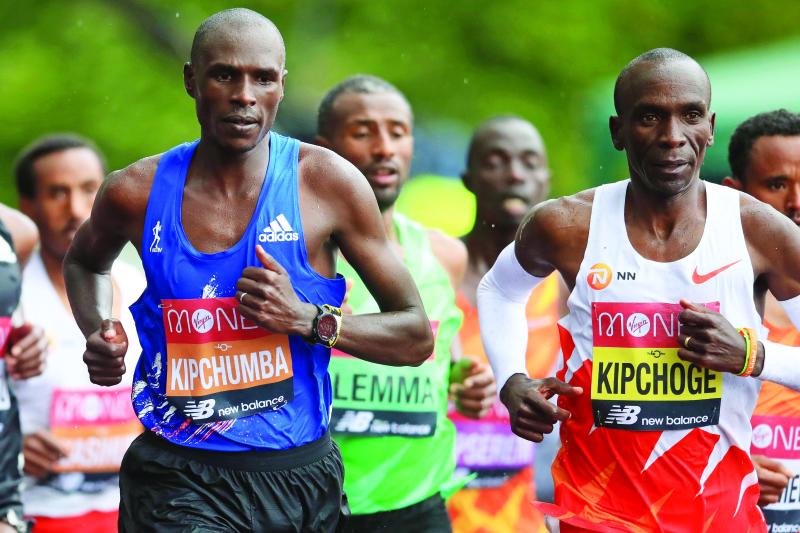 After saving Kenya blushes at the London Marathon last October where he surprisingly finished second, Vincent Kipchumba is laying groundwork for another historic moment.
The athletics family was waiting for world marathon record holder Eliud Kipchoge to deliver yet another stunning cruise to victory in the October 4 race just like he had done before in his marathon career.
The athletics gods had other ideas though. The race favourite suffered an ear blockage that placed him in a disappointing eighth place.
Amidst the gloom, Kipchumba produced a thriller, finishing one second behind Ethiopian Shura Kitata, who won in 2:05:41. He became the only Kenyan who made it to the podium in the men's 42km race.
And that is how the Amsterdam and Vienna marathon winner shot to fame.
But in Chepkatet village near Eldoret International Airport, Kipchumba was, before the fame, celebrated as the humble, struggling athlete who never missed Sunday prayers at the nearby African Inland Church.
A week ago, Athletics Kenya included him in the quartet headlined by Kipchoge, whose world record mark set in Berlin in 2018 stands at 2:01:39.
The star-studded men's marathon squad includes world marathon bronze medallist Amos Kipruto as well as Boston and Chicago marathon champion Lawrence Cherono.
Yesterday, Kipchumba, 30, said he was preparing to write another history in his Olympic Games marathon debut in Tokyo, Japan in August.
Kipchumba, who is currently training in Kapsabet, Nandi County, described his inclusion in the marathon team as a golden opportunity.
"I thank Athletics Kenya for trusting me with the opportunity to represent my country in the Olympics. It came as a surprise and I promise to deliver for Kenya. I hope to make history," he told Standard Sport from his training base.
He was not in the marathon team named in January 2020 before the Olympic Games were postponed, and which included 2016 world half marathon silver medallist Bedan Karoki.
In Kapsabet, Kipchumba trains alongside Amos Kipruto, who was second to Kipchoge when he broke the world record in Berlin.
He said he was training hard because he will be facing a strong challenge not only from his compatriots but also other teams, including Ethiopia.
"Olympic Games marathon is a big thing and there is always the pressure that comes with it," he said.
"I am glad I am in top form and I'm not under any pressure in my training."
Kipchumba said he was confident of winning a medal in Tokyo.
He said protecting himself from the Covid-19 while training is crucial as he prepares for the global show.
"I am happy that I am training alongside Kipruto in Kapsabet. We learn a lot from each other as well as from other team members. So far, the training is going on smoothly," Kipchumba said.
Unlike many other marathoners who start from the track before advancing to the marathon ranks, Kipchumba took road racing from the onset.