Practice will make perfect for Kenyan team in Tunisia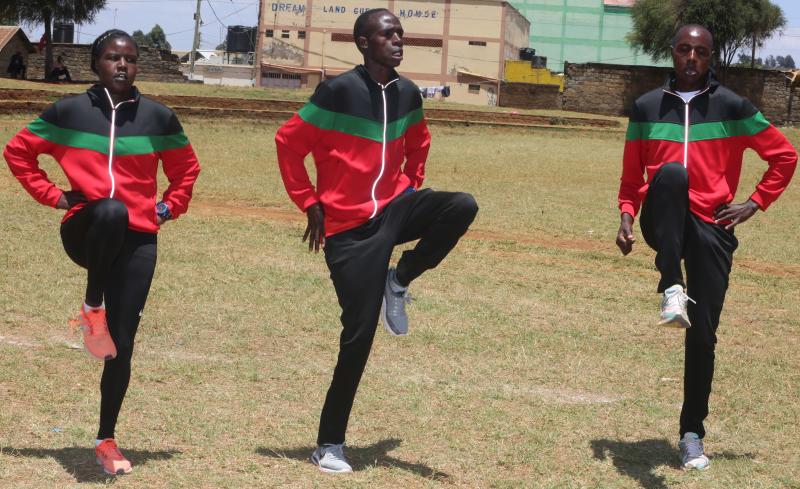 After triumphing in Dubai two weeks ago, the Kenyan Paralympic games team is confident of emerging victorious in the second qualifiers in Tunisia.
The Kenyan squad produced a clean podium sweep in 1500m T46 category, bagging 20 medals at the Dubai world Paralympic grand prix-cum Paralympic games qualifiers that took place between February 10 to 13.
Tunisia will host the second Paralympic games qualifiers from March 18 to 20.
Yesterday, part of the national Paralympic team was getting ready for a rigorous training session at Kasarani Stadium from Thursday.
From Tunisia, the team will head to France for the third and final qualifiers meeting, from where the Paralympics national team to Tokyo, Japan will be formed.
The Tokyo Paralympic games will begin on August 24 and end on September 5.
In Dubai, Felix Kipruto from Nandi County led his compatriots Wesley Kimeli Sang and Stanley Kipkoech in a clean podium sweep in the 1500m T46 category.
The team was ranked ninth globally and third in Africa in the impressive Dubai show.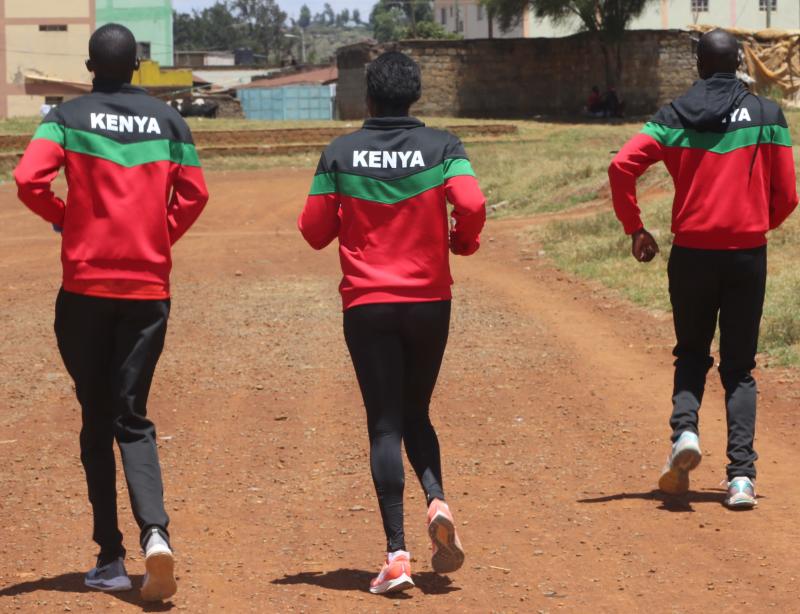 Speaking in Eldoret yesterday, Kipruto and Sang said they were ready to produce another podium sweep in Tunisia.
The team will be taking Covid-19 tests tomorrow before joining camp on Thursday. It will depart for Tunis on March 14.
"I have been training hard in Kapsabet since my return from Dubai because my aim is to win another gold in Tunisia and hopefully take the Paralympic title in Tokyo," Kipruto told Standard Sport.
Sang said the Dubai podium sweep motivated the Kenyan squad as it seeks to write fast times in Tunisia.
"We had good training in Kasarani ahead of the Dubai Paralympic qualifiers meet. We thank the Ministry of Sports for their support in the race to Tokyo," Sang, who is ranked eighth in 1500m T46 category, said.
Athletes in the T46 class have a single below or above the elbow amputation.
"The team has been coordinating well with officials before and after the Dubai competitions. We train separately while away from the national camp and we are happy to be back in camp this week," said Sang.
Irene Tanui, a T46 category Paralympian who bagged bronze in 400m in Dubai said she is hoping to improve 64 seconds personal best in the event in Tunisia.
"I am eyeing gold in Tunisia. Kenya is eying more medals in Tokyo and I want to be among those who will deliver for my country," she said.
One of the Paralympic national coaches Ruth Chumo said she is optimistic the Kenyan team will replicate the Dubai performance in the Tunisian show.
Chumo said Kenyan Paralympians are in top form following the long Covid-19 season which provided an adequate period for training and rest.
"In my prediction, the Kenyan team will come home with more medals compared to previous Paralympic games. We hope for impressive results in 1500m and 5000m where we have a strong team," the coach said.
Joseph Ochieng who is among the team managers for the Paralympic team said Kenya is sending a team of 45 athletes in track, field, wheelchair race and long jump to Tunisia.