Juniors proof future of running in Kenya is in safe hands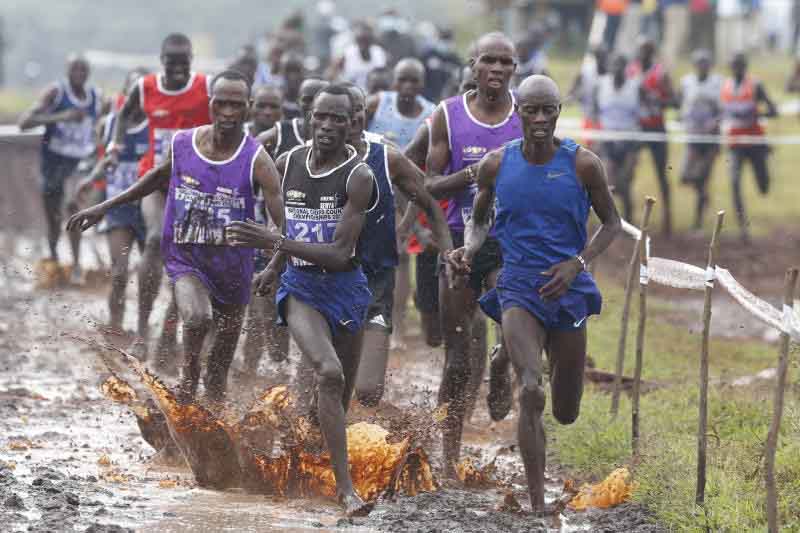 With their eyes on Africa Cross Country Championships in Lome, Togo in March 7, Gideon Rono of Central Rift and Purity Chepkirui of South Rift ruled the men's 8km and women's 6km Under-20 races at the National cross country championships yesterday at the Ngong Racecourse.
With the crowd milling around the race course, craning their necks in a bid to catch a glimpse of the next world-beaters, Rono dashed to victory in 24:44 minutes.
Benson Lagat (Coast) timed 24:58 to finish second as Felix Korir of North Rift finished third in 25:25.
Rono, a KCSE candidate at Sinonin Secondary School attributed his performance to hard work and declared his interest to win gold in Togo next month.
"It was a tough race especially with the weather conditions. I also lost one shoe along the way but in the end I'm grateful for the victory," said Rono.
In the women's 6km duel, Chepkirui of South Rift clocked 20:50 for victory ahead of Jackline Chepkoech of Central Rift who came home second in 21:17 as Feliciana Kanda of North Rift closed the podium in 21:25.
"For me I competed here in 5km last year and finished fifth. It was my first win in 6km and I promise to battle for a gold medal when I represent Kenya in Togo," said the class eight pupil at Tiloa Primary School.
Ismail Kirui of Central Rift showed impressive control from the front of the field for the majority of the race-winning the Under-18 5km race in 18:39 ahead of Lobeki Erigon of Central (18:44) and Charles Rotich of North Rift (18:44) who placed second and third respectively.
"It was not easy, my target was to compete from the front, I'm glad the strategy worked well for me having finished fifth last year and I'm ready to battle for a medal in Togo," he said.