Rodgers Kwemoi upsets Kandie, Kamworor ahead of Africa Cross Country Championships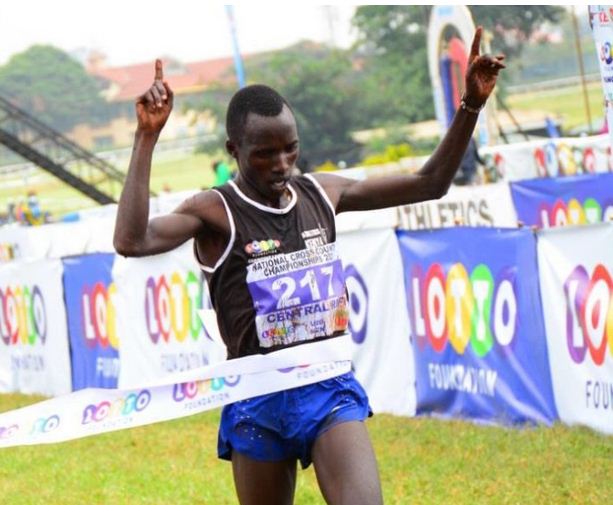 Ismail Kirui of Central Rift has won the Boys' Under-18 6km in 18:39.2 at the Athletics Kenya/Lotto National Cross Country Championships at the Ngong Racecourse on Saturday.
Central's Erigon Lobeki and Charles Rotich came in second and third respectively.
"The race was very competitive but I had prepared well for it as well as my upcoming Championships race in Togo. My inspiration comes from Eliud Kipchoge and he's doing a fantastic job," the 14-year-old Kirui told The Standard Sport.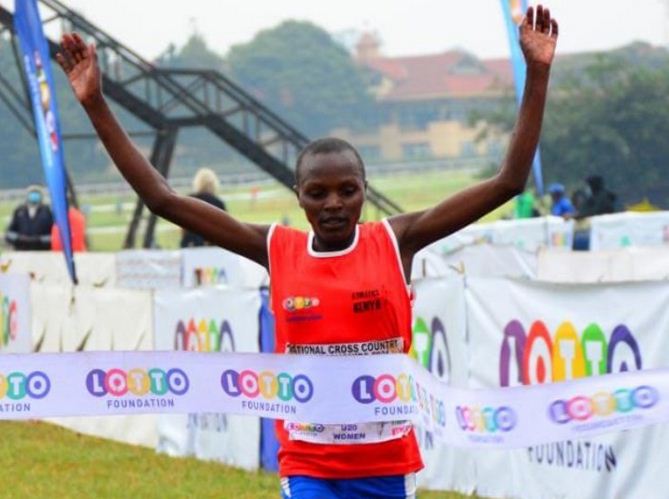 Leading results:
1.Ismail Kirui 18:39.2 (Central Rift)
2. Erigon Lobeki 18:43.8 (Central)
3. Charles Rotich 18:49.1 (North Rift)
Women under-20 6km
Take a quick survey and help us improve our website
Take a survey
In the Women's Under-20 6km category, South Rift's Purity Chepkirui emerged the winner in a time of 20:50.2.
Faith Chepkoech and Feliciana Kanda finished second and third respectively in the tantalizing showdown at the Ngong Racecourse.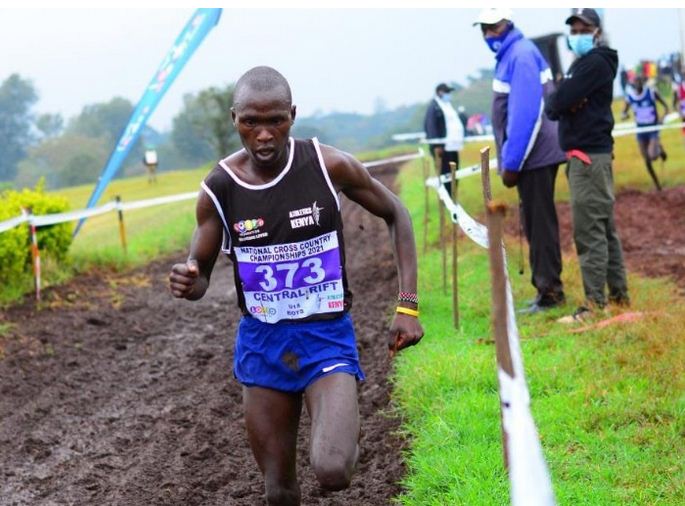 "My exercise and practice two weeks ago was amazing and that's what motivated me today. Winning my upcoming race in Togo is my priority. So far so good but I will try to balance my studies and athletics," Chepkirui said.
Leading results:
1.Purity Chepkirui 20:50.2 (South Rift)
2. Faith Chepkoech 21:16.7 (Central Rift)
3. Feliciana Kanda 21:25.1 (North Rift)
Men's U-20 8km
A revamped Gideon Rono won the men's under-20 8km beating stiff competition from Benson Lagat and Felix Korir in a time of 24:43.6.
Rono said his dream is to win gold for Kenya in the Africa Cross Country Championships in Togo.
"The race was okay and the climate was conducive. I had prepared well especially ahead of the Togo Championships that I intend to win gold in the 5000m. I'm in Form 4 and I train in Torongo, Baringo County. I wake up early by 6 am to balance my studies," Rono said.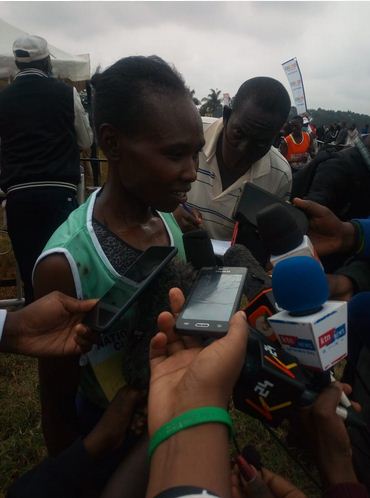 Leading results:
1.Gideon Rono 24:43.6 (Central Rift)
2. Benson Lagat 24:57.3. (Coast)
3. Felix Korir 25:24.2 (North Rift)
Girls' Under -18 5km
Mercy Chepkemoi (South Rift) won the girls' under-18 5km in 17:16.3.
Leading results:
1. Mercy Chepkemoi 17:16.3 (South Rift)
2. Marion Jepnegtich 17:24.8 (Central Rift)
3. Jane Ghati 17:32.5 (Nyanza South)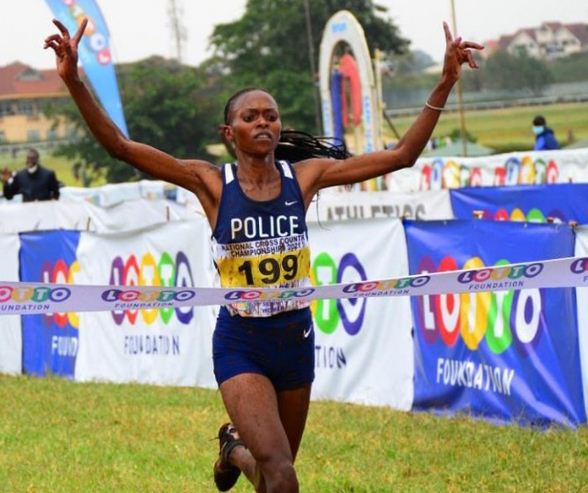 Senior Women's 10km
Sheila Chelangat of Police has won the women's 10km race ahead of Daisy Cherotich and Ruth Chepngetich.
World Marathon Champion Ruth Chepngetich was surprised after she finished third as she remain hopeful of winning a Gold medal in the Tokyo Olympics
"I am shocked that I finished number three because I'm a marathoner. I'm aiming for Gold in the Tokyo Olympics and my body is fit for the race," Chepngetich said.
Leading results
1. Sheila Chelangat 34:55.5 (National Police)
2. Daisy Cherotich (35:00.9 Central Rift)
3. Ruth Chepngetich 35:02.7
Senior Men's 10km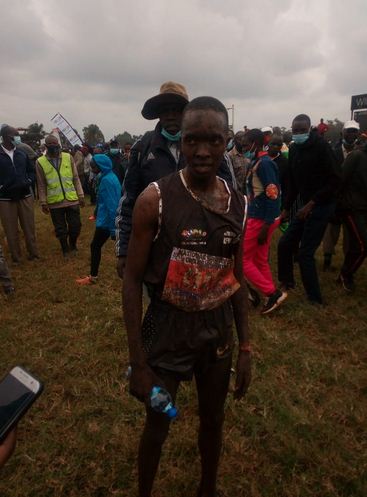 Rodgers Kwemoi of Central Rift surprised many people when he won the men's 10km senior race , beating bigwigs Kibiwott Kandie of KDF and Geoffrey Kamworor, who did not finish the race.
A spirited Kwemoi told The Standard Sport that his strong mentality ahead of races inspired him to win.
Kwemoi, who faced tough competition from KDF's Kibiwott Kandie and Geoffrey Kamworor, vowed to work hard and win Gold for Kenya at the Tokyo Olympics.
"The race was okay when starting my body was weak but I regained strength after the first lap. I was facing stiff competition from Kandie and Kamworor but I was hopeful. "I'm also preparing for Togo and Tokyo races. It's been a while since Kenya won the 10,000m Gold but I'm hopeful that dream will be realised in Tokyo," an elated Kwemoi said.
Naftali Temu was the last to win Kenya an Olympic Gold medal n men's 10,000m race in 1968 Olympic Games in Mexico City.
Leading results:
1. Rodgers Kwemoi 31:07.3 (Central Rift)
2. Kibiwott Kandie 31:05.5 (KDF)
3. Edwin Bett 31:10.9 (South Rift)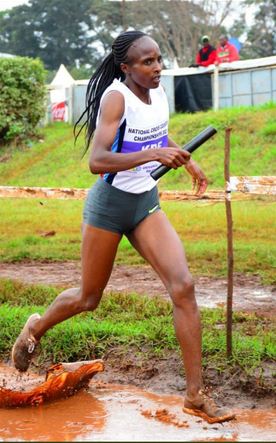 World Cross Country champion Hellen Obiri led her KDF team to victory in the final event of the day at the Ngong Racecourse.
Obiri will now be targeting the upcoming Diamond Leagues ahead of the Tokyo Olympics later this year.
The World 5000m champion, who will be targeting to win the upcoming Diamond Leagues ahead of the Tokyo Olympics later this year, lauded the participants of the race and wished them well ahead of the Togo showpiece.
"Diamond League is my target and I'm also aiming for Tokyo Olympics. The race was very challenging and I congratulate all the winners of today and it shows Kenyans are determined to do better in the near future," said Obiri.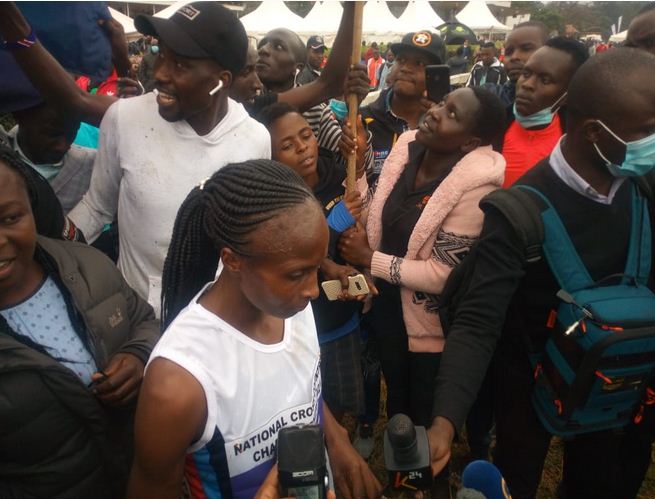 Leading results:
1. KDF
2. South Rift
3. Kenya Prisons
4. National Police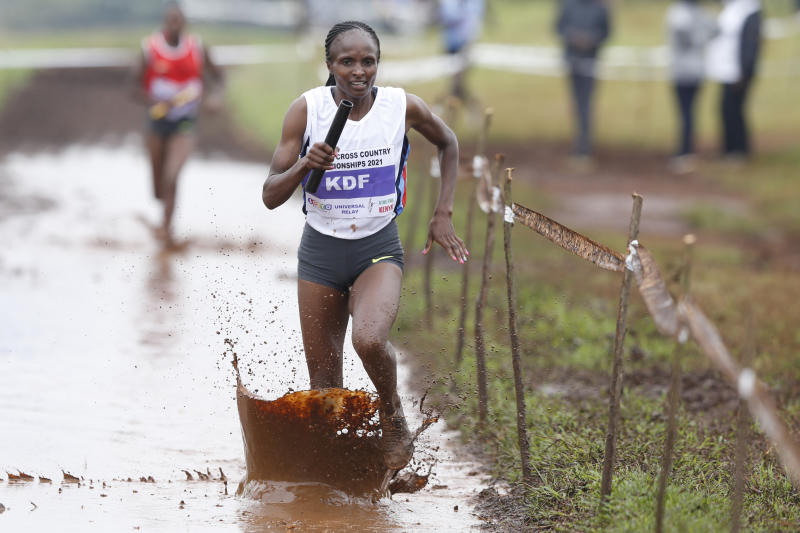 The winners of the National Cross Country Championships will see the selection of Kenya's team to the Africa Cross Country Championships in Lome, Togo on March 7.
The continental showpiece will proceed as planned with both Confederation of African Athletics (CAA) and the event's Local Organising Committee (LOC) having committed to hosting the event which was delayed by a year due to the coronavirus pandemic.