Which gunpowder is more ferocious?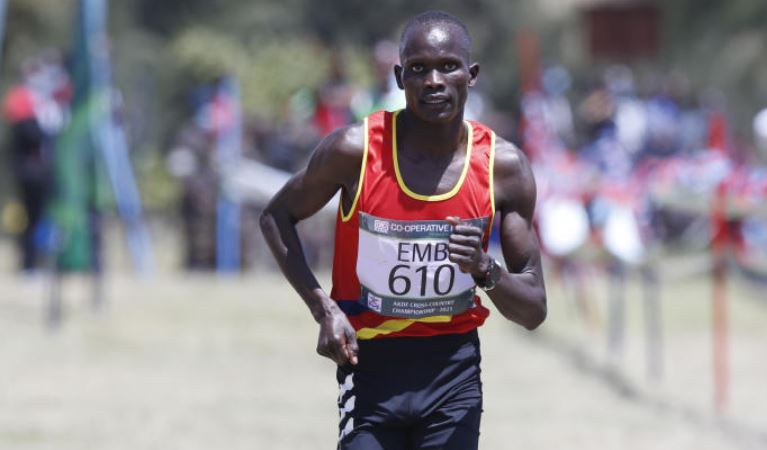 In a battlefield, it's the power of ammunition and fighting strategy that counts.
And a dogfight awaits as Kenya's stars from the uniformed forces – Kenya Defence Forces (KDF), National Police Service and Kenya Prisons Service –lock horns with civilians at the national cross country trials at Ngong Race Course on February 13.
The writing is now on the wall. And the battle between world half marathon record holder Kibiwott Kandie of KDF and the immediate world record holder over the distance Geoffrey Kamworor of Police – if he will compete at the national trials –will no doubt send adrenaline levels running high.
Then there is the clash between world 5,000m champion Hellen Obiri (KDF) and national cross country champion Sheila Chelang'at of Police.
Undoubtedly, plenty of mouth-watering clashes are on the card as Kamworor, a police sergeant, lead fellow police in trying to stage arrests; Obiri and Kandie marshal Kenya Defence Forces troops while Rosemary Wanjiru and Charles Mneria of Kenya Prisons, prepare to lock up their rivals. The civilians might not hog the limelight, but they could provide the surprise factor.
Obiri, a sergeant at Laikipia Airbase, has fired early warning shots.
"We have a strong team and, as KDF, we need to live up to expectation. We will prepare well, plan and conquer. Just wait and see," she said.
Obiri seems to borrow wise counsel from Dwight Eisenhower, the 34th President of United States of America, who once said: "In preparing for battle I have always found that plans are useless, but planning is indispensable."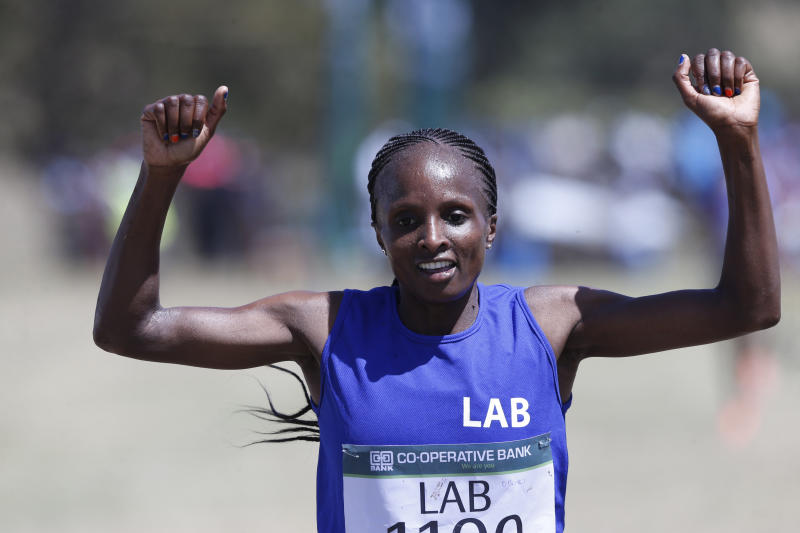 Not bad for the Olympic 5,000m silver medalist who plans to double in 5,000m and 10,000m at the Tokyo Olympic Games.
"I am in good shape and plan to double at the Olympics. I pray that all will be well. But the most important thing is that we want to ensure KDF returns back to top national athletics in the country. That's our core mission," said Obiri.
KDF boasts of Kenya's top women athletes that include 1997 world 10,000m champion Sally Barsosio, Africa 1,500m champion Winny Chebet and Sheila Chepkurui.
But Kandie, who is based at Embakasi Garrison, is keen to live up to KDF oath: to defend the nation.
"I broke the world half marathon and felt like fighting for something special –winning an Olympic medal. I really want to win it. It will be sweeter if I win the gold medal, which we have missed for many years. I will fight for it.
"I have competed against world 5,000m and 10,000m record holder Joshua Cheptegei and world cross country silver medalist Jacob Kiplimo of Uganda as well as the Ethiopians. I know and understand them well. So, I will do my best," said Kandie.
The 25-year-old Kandie appears to thrive on KDF maxim, 'soldiers never say die.'
His move comes against a backdrop of KDF performances in recent years.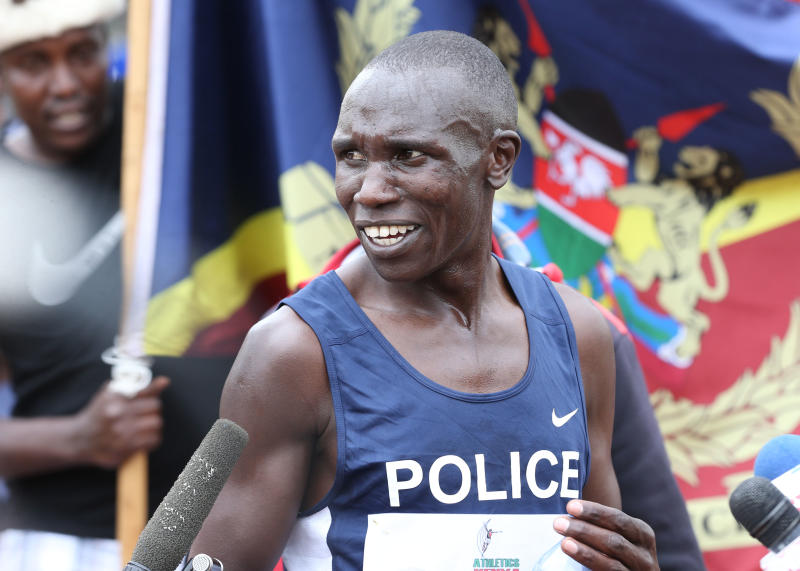 Since independence, the military stood out as the most celebrated side in athletics circles. They boast many firsts in Kenya's athletics history.
In athletics management across the globe, they remain the alpha and Omega thanks to their discipline and work order.
KDF athletics looked to have been on a steady decline between 2012 and 2019 though they are now picking up.
It comes after they set fire on tracks and hitting the roads since Wilson Kiprugut Chumo won Kenya's first Olympic medal, a bronze in 800m, at the Olympic Stadium in Tokyo, Japan, in 1964.
The deteriorating performance came despite leading lights like Paul Tergat, the former world marathon record holder holding the rank of Major at Kenya Airforce, serves as a member of the executive committee at the International Olympic Committee (IOC) being part of KDF. There is also Lieutenant General (retired) Jackson Kiprono Tuwei, the former Kenya Army Commander, who is Athletics Kenya President.
KDF has no doubt raised the bar in Kenyan athletics. From track, cross country to marathon; they dominated for years.
The late Some Muge emerged as Kenya's first cross country medalist when he won bronze at the IAAF World Cross Country Championships in 1983.
KDF has produced all world cross country winners until 2013 when Japhet Korir of Police emerged the sixth Kenyan world cross country 12km champion in Bydgoszcz, Poland. Kamworor, another police officer, won 2015 and 2017 editions.
Other KDF stars include a pair of five-time winners in John Ngugi and Paul Tergat; two-time winner William Sigei, Joseph Ebuya in 2010 and the late Some Muge.
Thomas Nyariki and John Kibowen, the four-kilometre winner at the 1998 world cross-country, are other stars from KDF forte.
KDF's decline in performance during the period was attributed to their peace missions in the region including Operation 'Linda Nchi' incursion into Somalia, where most of the top guns were assigned.
The soldiers must be well armed to stop police encroachment into their territory.
Kamworor, who is on the comeback trail from injury, looks ready to stop KDF's aggression.
"It required a lot of determination to compete here and win my eighth title especially being my first race in almost one year due to an injury.
"With this victory, I can say I'm fit and ready for the season ahead," he said after the Police meeting on Friday.
However, he is uncertain if he will compete at the national cross country championships on February 13 and he is lined up to compete at Ras Al Khaimah Half Marathon on February 19.
"My main target this year is the Olympic 10,000m title. I want to declare that I am fully ready and focusing on that," Kamworor said.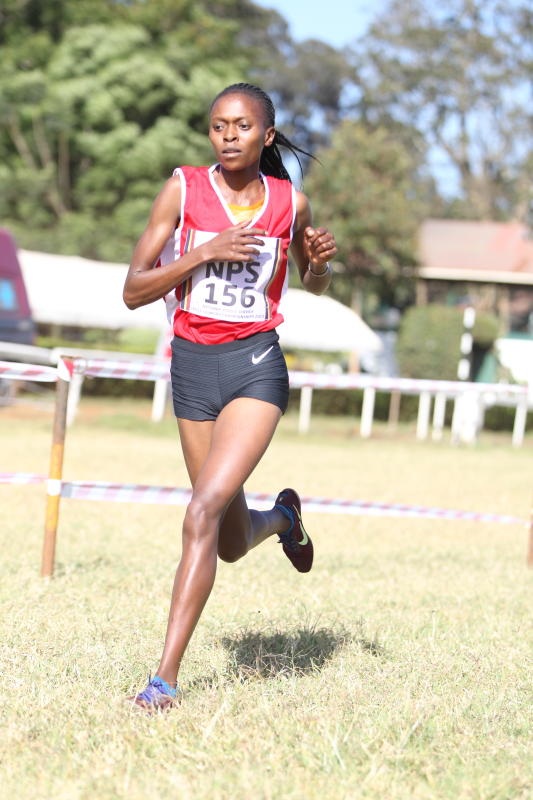 Sheila Chelang'at must be at her best to counter Obiri, on-form Wanjiru of Prisons and a legion of civilian athletes at the trials.
She said: "I am satisfied with the results, my next target is to defend my national crown then head to RAK Half Marathon next month. I am also interested in representing Kenya at the Africa Cross Country Championships in Lome, Togo, in March."
Prisons wardress Wanjiru, who is in tip top form, said: "I am using cross country competitions as part of preparation for RAK Half Marathon next month, where I am longing to improve my personal best.
"After RAK, I will focus on Olympic Games trials in 10,000m. I must prepare well," said Wanjiru.
Mneria, another warder, said: "I expect stiff competition at the cross country trials. I want to use the cross country season to prepare for Olympic Games trials in 10,000m."