How Marathon stars made a name without stepping on running track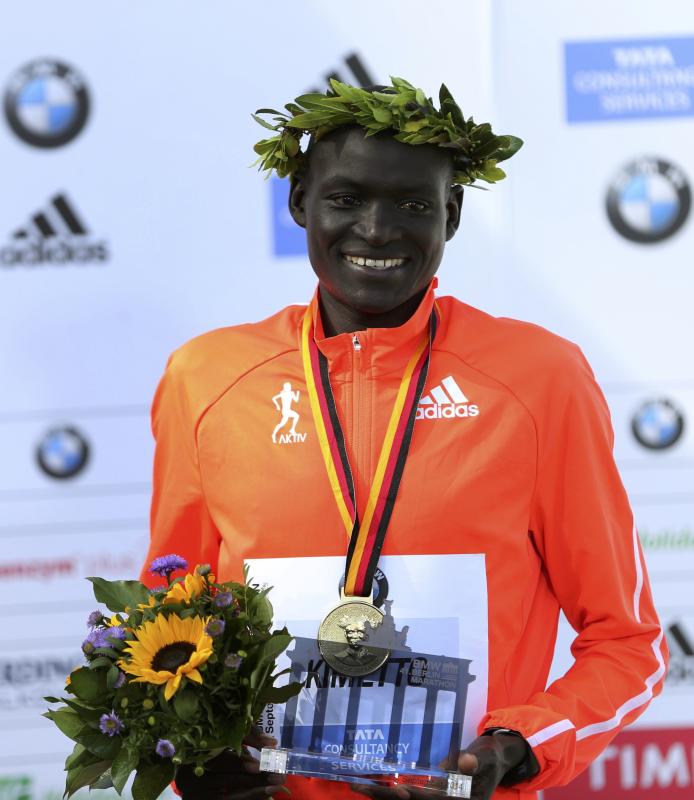 They have certainly made a name for themselves in athletic circles, but theirs is a meteoric rise from obscurity to global fame in marathon.
Their spectacular rise –without taking part in track races as is always the tradition – has wowed the sporting world.
It's an interesting statistic, though. From former world marathon record holders Wilson Kipsang and Dennis Kimetto to world 21km women-only record holder Peres Jepchirchir and world women's 21km mixed race record holder Brigid Kosgei; their scripts defy the perfect definition of your typical Kenyan athlete.
After turning 20 and battling day-to-day challenges in life, doing menial jobs to earn a living, these stars tried their hand in athletics and shocked the global stage.
It's like they chose to live by the words of an American author, Aaron Lauritsen, who wrote: "Life's trials will test you, shape you, but don't let them change who you are."
Immediate former world marathon record holder Dennis Kimetto's career is just but another archetypal case of rise from rags to riches and far beyond.
Kimetto rose from trapping moles in Kamwosor village in Keiyo South to global fame as he stunned the world when he ran a jaw-dropping 2:03.57 time in 42km to become the first man to run a sub 2:03 in marathon in 2014.
He used to set traps in order to flush out moles in people's farms in his rural home to earn a living. Kimetto earned a meagre income of Sh50 for every mole he successfully trapped.
When he charged the fee for every mole that he trapped to avoid destruction of crops so as to guarantee residents of their food security, the entire villagers never expected that he would one day ascend to the pinnacle of global athletics.
His humble background revolved around striving to help his parents who focused on small farming. They later realised later that their son was a talented athlete.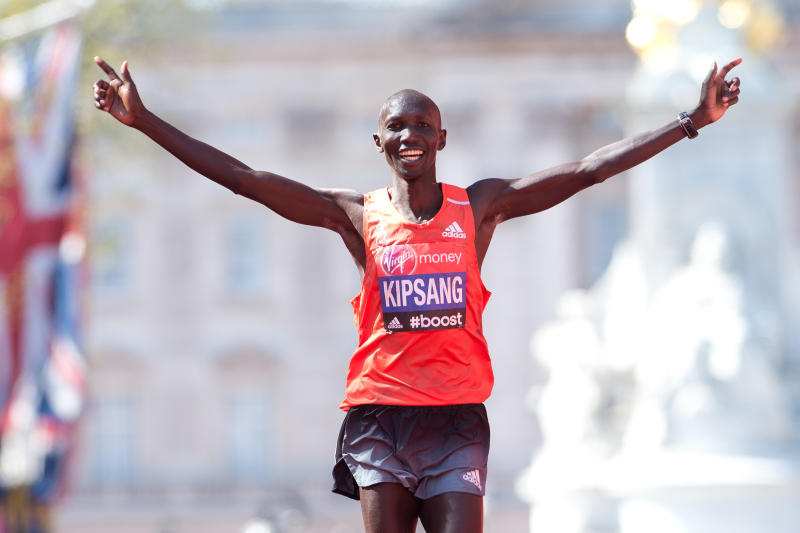 Not bad for a man who first burst on to the international scene in 2012. Since he was no longer schooling where he could get an opportunity to compete in track races in school competitions, he started off with marathon.
That was when his neighbour Geoffrey Mutai, the 2011 Boston and New York marathons winner, invited him to join them in their morning run one day. Mutai liked his long strides and asked him whether he would take up athletics especially marathon.
He then made an obtuse thought and gave it a shot. And it paid dividends. Kimetto shattered Wilson Kipsang's record by 26 seconds at the Berlin Marathon in 2014.
Kipsang, who broke the world marathon record in 2013, on the other hand tried his hand in selling potatoes in Molo in Nakuru County after competing Form Four at Tambach High School in Keiyo North.
Upon completing Form Four, the third born in a family of nine began buying potatoes from the outskirts of Nakuru town.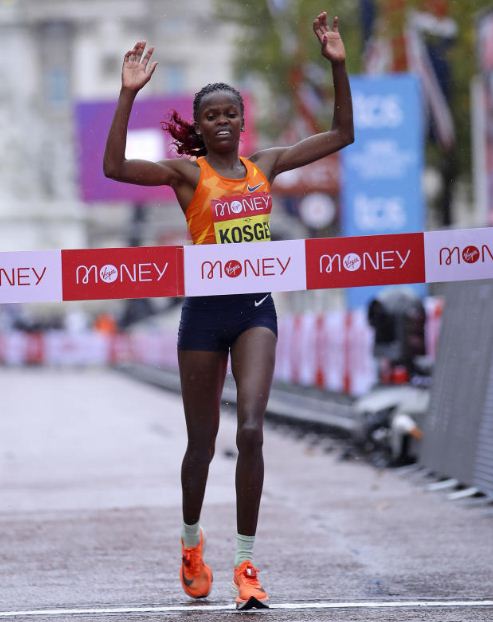 "I had to struggle for survival as poverty impoverished our family. But the police job was a God sent to me," Kipsang said in an earlier interview.
After the mandatory nine-month training, he was posted to Kuria where he served for some time before he was released for full time training.
He qualified to join university but luck came his way when he was enlisted into Kenya Police Service where he picked up athletics.
The 38-year-old runner from Muskut village in the rocky terrains of Kerio Valley set a sizzling 2:03.23 world record in 2014.
Just like former world 3,000m steeplechase champion Milcah Chemos, Kipsang took up athletics after he was recruited into the National Police Service.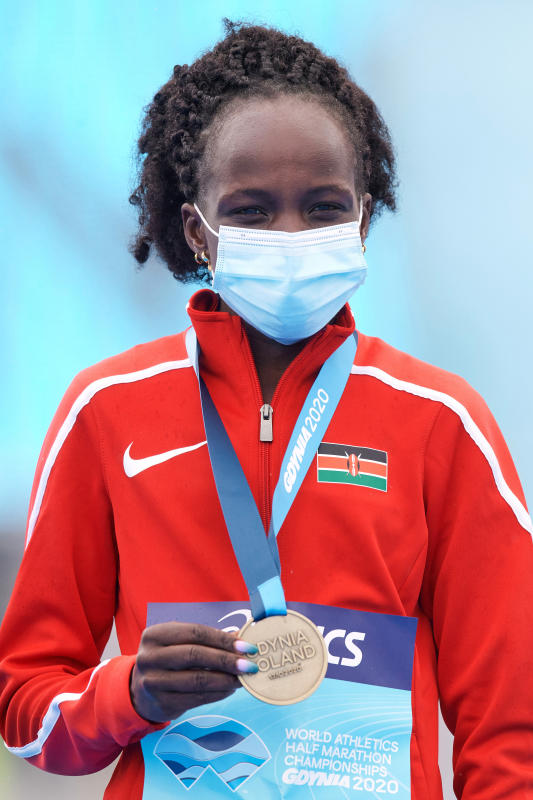 "As a police officer, I had learned to gauge and plan my races well. I know going for a world record is quite a heavy task and I am happy my body response was always good," he said.
Kipsang contested for Keiyo South parliamentary seat in 2017 and lost to Daniel Rono.
That is not bad for a man who ventured into athletics when training at Kenya Police Training College in Kiganjo turned out hectic.
"At the college, I just realised opportunities in sports were quite open. And because I loved athletics, I went for it," said Kipsang. Geoffrey Mutai, who set a course record of 2:03.02 at the 2011 Boston Marathon, served as a general worker at Kenya Power in Nakuru before he started to train in athletics.
He started it with a second spot at the 2007 Kass Marathon race in Eldoret.
Mutai, who basks in course record marks in New York City (2: 05. 06) and Boston marathons, was born of a peasant family and endured numerous challenges to ascend to the top of marathon running. He dropped from school for lack of school fees.
The 39-year-old Mutai endured sugarless tea and porridge while a young boy in his impoverished family.
After the hectic morning training sessions, Mutai could get back to tiresome farm duties daily on his neighbour's farms to earn a living and buy training kit.
And that must have touched off his knack to uplift his family in Mumberes village, Baringo County. He opted to train on the roads.
Wilson Chebet better known as 'Mr Amsterdam' completed Standard Eight at Kaptalamwa Primary School and then proceeded to Lelan Secondary School. Unfortunately, he discontinued schooling due to lack of fees and decided to try his hand in business. He would buy sheep and goats in Lelan area and transport them to Kaptalamwa market. But the business did not pick up and decided to try his luck in farming.
"I thereafter opted to rent land to plant maize in Chesubet area but attained low yields.
"That disappointed me a lot and I sought help from marathoner Eric Yator, my former class mate, who advised me to start training in athletics. I tried marathon and it worked out for me," said Chebet, the fifth born in a family of six.
Vincent Kipchumba, who finished second at the 40th London Marathon, last October, is another star who never competed on the track.
Unlike many other marathoners who started from the track then graduated to marathon, Kipchumba took road racing from the onset since most of his mentors are marathoners.
Peres Jepchirchir, who set a new women-only world 21km record at the 2020 World Half Marathon Championships in Poland last October, became the fourth woman to set multiple 21km times. But she has never competed on the tracks.
In the same vein, Brigid Kosgei the current world marathon record holder for women competing in mixed-sex race in 2:14.04 set at the Chicago Marathon in 2019 has also never tested track competitions.