Sports injuries: Rudisha, 'Marcelo', Atuka and others have had their careers derailed by injuries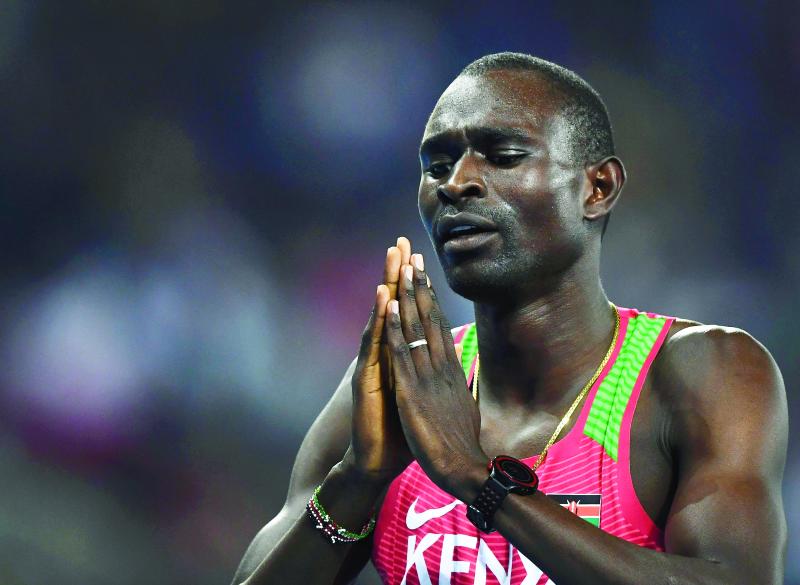 It has been a successful process for some while others have been forced into early retirement.
Sports is not for the faint-hearted. And just like a soldier who faces uncertainty in his life while in the battlefield, sports is a career that comes with risks.
Though it is always fun and exciting to be a star, most of sportsmen and women endure tough moments to achieve their dreams.
But to realise their dreams, the athletes have to overcome a number of challenges, including injuries and illness.
Getting injured is the last thing any player would wish for in the course of their careers, as it slows down their progress and affects performance.
Rehabilitation process worsens the situation as injured players are either bedridden or confined to the treatment room for months.
All players step on to the pitch or track with hopes of chalking up the desired results, but not to pick up injuries.
But the reality is, once you are an athlete chances of living an injury-free career up to retirement are minimal.
Though most athletes have defied the odds to make a comeback after suffering career threatening injuries, a few of them have been forced into early retirement.
Even as a number of athletes ranging from football, volleyball and rugby have managed to return to action, their nightmare -- more so for those forced to go under the knife -- is always during the recovery process.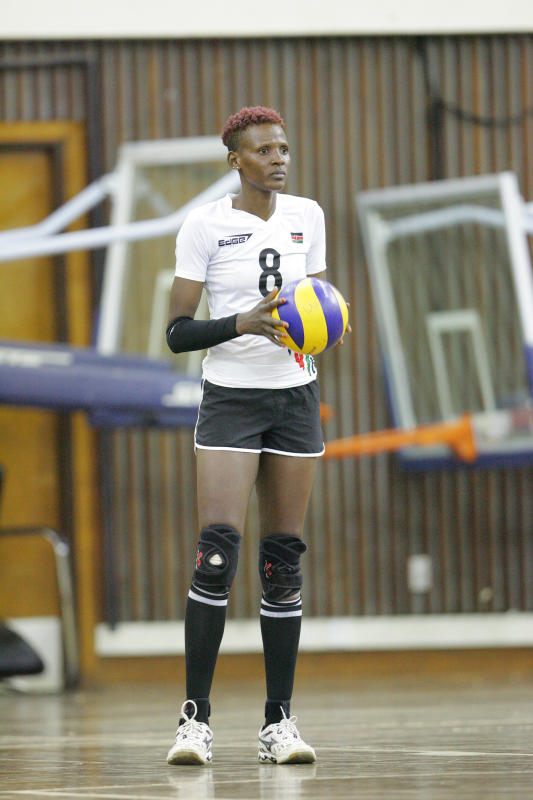 From double 800m World and Olympic champion David Rudisha, two-time world U-20 3,000m steeplechase champion Celliphine Chespol, 2011 World Championship silver medallist Silas Kiplagat, former World Cross Country junior champion Mangata Ndiwa, to Kenya Sevens captain Jacob Ojee, AFC Leopards coach Anthony 'Modo' Kimani, Harambee Stars defenders Brian Mandela (Mamelodi Sundowns, South Africa), Eric 'Marcelo' Ouma (AIK Fotboll, Sweden), Philemon Otieno (Gor Mahia), Wycliffe Opondo (Kakamega Homeboyz), Malkia Strikers' Trizah Atuka and Naomi Too, the experience has been agonising.
While the likes of Ojee, 'Marcelo', Mandela, Otieno and Atuka have overcome the pain of career-threatening injuries to get back to the field, 'Modo', former Gor Mahia striker Innocent Mutiso and Solomon Nasio are among the players whose careers were cut short by injuries. Interestingly, a good number of these athletes have suffered knee injuries.
But the comeback for most athletes is never possible without the support of their employers (clubs), physiotherapists, family and friends as the injuries are both financially and mentally draining.
Rudisha, 32, who has battled knee and back injuries for almost seven years, revealed how difficult it has been for him to cope.
He suffered another setback when he was hoping for a return to action last year when he fractured his ankle ahead of the 2020 Tokyo Olympic Games, which were postponed.
"It's been very tough handling all these pressures. I want to put everything behind me and start from here, now that the injury is gone and all that is in the past, so that I can improve myself on the track," Rudisha told the Olympic Channel during an interview.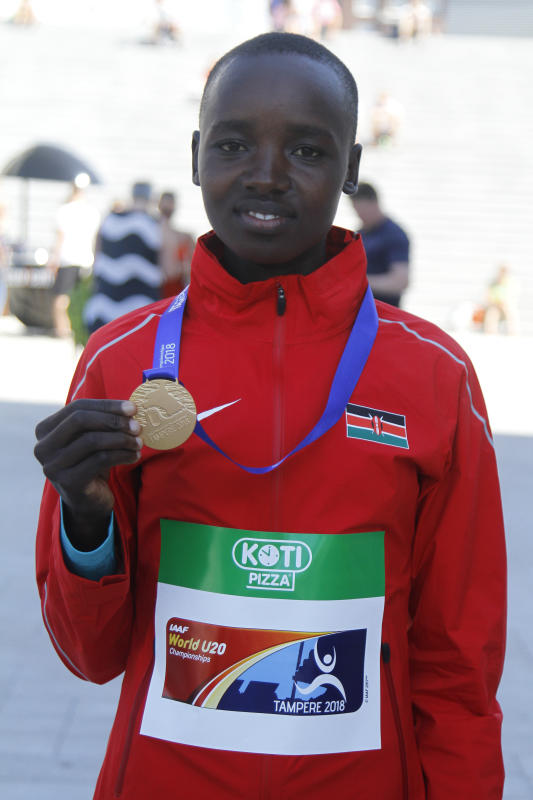 And just like Rudisha, Eric Ouma who suffered a broken leg during training with his Swedish club in May last year had his fair share of struggles, saying that he almost quit football in 2017 due to a nagging hamstring injury.
But having been born and bred in hardship (Kibera slums), he had to persevere the agony and pain caused by the injury to realise his dream.
"I think the hardest time in my career was in 2017 when I had a spate of hamstring injuries and stayed out of action for a couple of months. There is nothing bad in a footballer's career like suffering an injury. With the team fighting relegation, I had to play in pain using painkillers but this aggravated the injury," Ouma told Standard Sports last year.
"I got fed up with the third injury to an extent that I wanted to give up. It affected me both mentally and physically because I couldn't do what I loved most. I was in much pain that I never saw myself kicking the ball again. I almost quit playing football, but I had to think about my background and all those people who were looking up to me.''
It was the same scenario with Mandela and Philemon Otieno who endured pain and struggles on their recovery from knee injury. Mandela was sidelined for over a year while Otieno sat out for almost eight months.
"It has been a long journey to recovery. The whole process cost me over one million shillings with a half of it going to surgery while the rest catered for my rehabilitation."
The KCB winger Jacob Ojee, who sustained a horrific leg injury in 2015 during the Driftwoods Sevens tournament, also shared his painful experience. The United States International University (USIU) Business Administration graduate sat out for almost two years.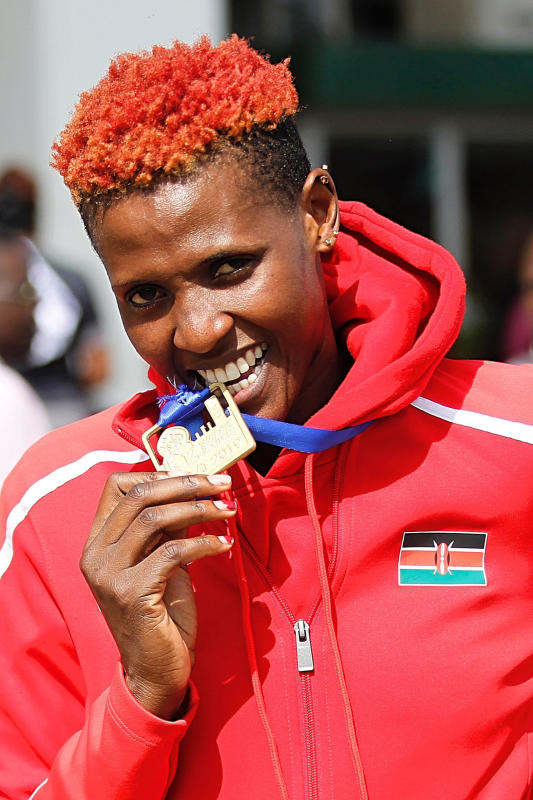 "It came at a time when everything had aligned for me at club and national team level. It was very devastating as I knew that it might be the last time I might ever play rugby competitively," Ojee told Kenya Rugby Union Media in a past interview.
According to Kenya Sevens rugby team physiotherapist Lameck Bogonko, Ojee's injury was one of the worst he has ever handled in his career. "Ojee got injured in Mombasa with a fracture of his tibia, which was one of the toughest injuries I've ever managed. He underwent surgery followed by a cast for weeks. I think the whole recovery process took almost two years before he returned to action,'' says Bogonko.
Though he was incredibly frustrated and angry at how lonely and helpless he felt most of the time, Ojee feels the rehabilitation period gave him a chance to improve his game.
"I am performing better now because I had time to watch different games and learn how to apply some skills that I didn't have. Initially, I thought that being fast and strong was all I needed to produce the required results."
KCB stood by him during that critical moment as they paid his medical bills, which were approximately Sh1 million, and continued paying his salary.
And it is during that time that he enrolled for an International Business Administration degree course at the United States International University-Africa as well as started his fashion design business.
Having handled Wycliffe Opondo's knee injury problem after fracturing the Anterior Cruciate Ligament (ACL), former Kakamega Homeboyz physiotherapist Bernadette Aseyo knows how draining and painful it is.
"After months of Opondo's ACL postoperative care, I had to come in and take him through his physical rehabilitation, which took longer than expected for him to gain mobility and strength on the knee joint. I had to go an extra mile by doing research and consultation on the most effective ways of managing the condition.
"In addition, psychological counselling had to be part of the rehabilitation session because he nearly gave up at some point.
The sports medicine expert added: "It was one of the most trying moments in my career, which required patience from both sides and eventually I can proudly say that the player is in a much better position now (after various assessments and adhering to the Return to Play protocol) than he was before."
Malkia Strikers star Triza Atuka, who recently resumed training with her Pipeline teammates at Embakasi Grounds after being out of action for a long time, equally talked about her struggles with injuries in her almost 10-year volleyball career.
Atuka ruptured the ACL in her left knee during the final leg of the 2019 Kenyan Volleyball League regular season in Kapsabet.

"I jumped to attack and my opponent hit my knee and the impact was so hard that I couldn't land well. That's how I fell down and got injured," said Atuka.
"I went for an MRI scan and found out that I had a complete tear of the ACL and small fracture of the PCL, which required surgery. I started walking with crutches after two months and after a while I was able to walk on my own."
While the Pipeline captain is concerned with players overlooking the recovery process to rush back to the pitch, she challenged the concerned authorities to professionalise the sports by offering players better terms and contracts.
"Most players rush their healing process because they are scared of contract termination and being dropped by the club in order to evade liabilities of paying them for the time they are not actively involved in the game," said Atuka.
"Players lack education, empowerment and someone who can help them take care of their body. They get scared of being out of play for long, forgetting they need to focus better in order to return to play without struggling and creating a recurrence on injury."
According to Atuka, injuries not only leave the players physically challenged, but also mentally ill.
"I am glad my injury wasn't that bad but I fear being injured again. I will work on my mental strength to overcome it," she said.
"Many clubs don't have a professional set up that is required of the sports clubs such as nutritionists, strength and conditioning experts and proper training facilities."
And Bogonko, who has handled different sports personalities, says that each player is given training as per their discipline. But he urged clubs to invest in players' welfare by not only hiring doctors, but also physiotherapists, nutritionists, strength and conditioning coaches.
Though Association of Kenya Insurers singled out medical and personal accident covers as the most procured for Kenyan athletes, they challenged sportsmen to also secure their future against injuries.