Concern as Marakwet is slowly losing its name as the home of champions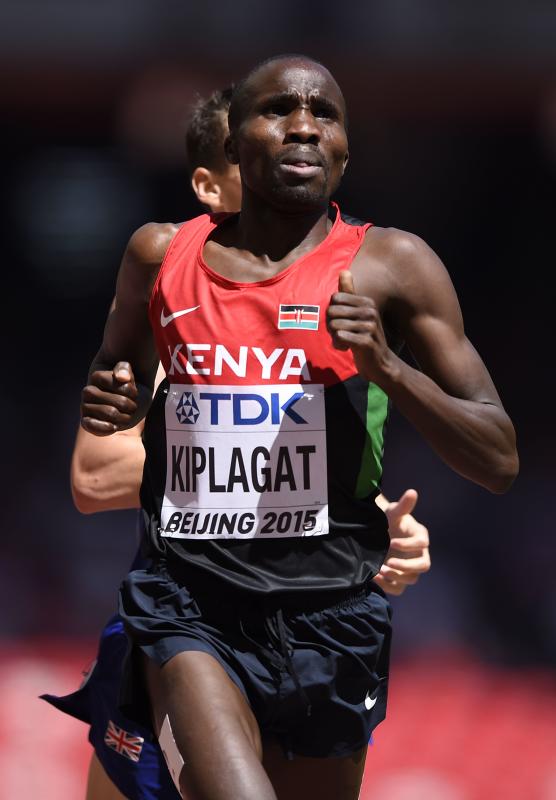 From Sibow and Sakat along the Kerio Valley to Kapyego and Kapcherop and to the hilly Kapkomora and Tirap, the mountainous Marakwet in Elgeyo Marakwet County became an embodiment of athletics talent.
During the 1990s and 2000s, it produced Kenya's track maestros including former 3000m steeplechase world record holder and multiple world champion Moses Kiptanui, former 3000m steeplechase Olympic champion Reuben Kosgei and 10,000m star the late Richard Chelimo.
The hilly villages and long distances to school, as they say, taught them to run, and eventually prepared them for professional athletics.
The western side overlooks West Pokot and down in the Kerio Valley, the picturesque Tiaty hills in Baringo is a source of beauty.
In recent years, Marakwet, a region within Elgeyo Marakwet – a county dubbed the home of champions because of the innumerable athletics world beaters it has produced over the years has prided in top guns including former two-time Olympian and four-time world champion as well as marathoner Sharon Cherop.
Silas Kiplagat, former 1500m world silver medalist and former world half marathon champion Sammy Kitwara were also born in the hilly area.
But questions have recently emerged about a worrying dip in young talents whose performances will match the 1990s and 2000s group as well as the current crop of athletes.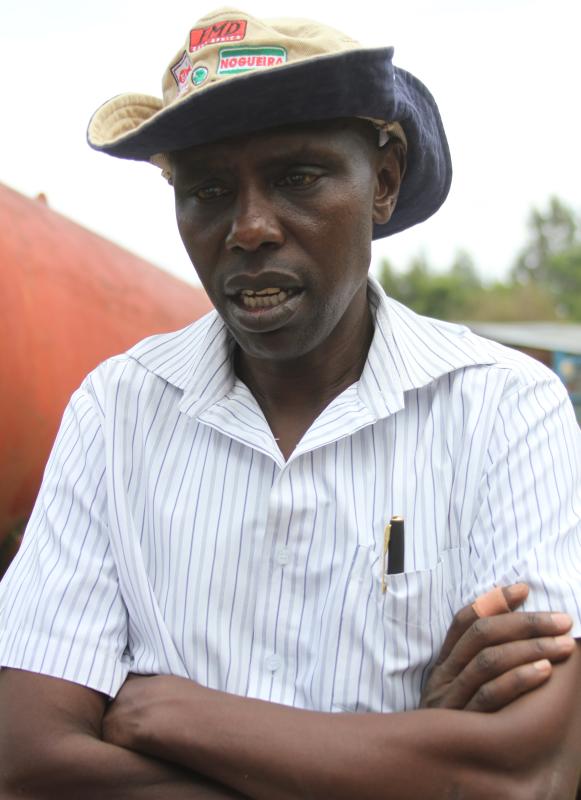 For the last ten years, the number of upstarts from the talent-rich area has dropped, as a large number of elite athletes are fast attaining retirement age.
Coaches, legends and experts are expressing a worrying trend in low production and sustainability of talents.
For example Ezekiel Kemboi, 39, has not competed in 3,000m steeplechase since losing to Conseslus Kipruto from Nandi County at the 2016 Rio Olympic Games.
Kemboi was born in Matira in Marakwet West. He graduated from Kapsowar Boys Secondary School in 1999 and did not take up athletics until he was spotted by Paul Ereng after he left school.
He had a successful career, and no other young athlete from the region is picking the baton.
From the Kerio Valley Silas Kiplagat, 31, who is the fifth fastest of all-time over the distance, with his 3:27.64 personal best is one of Marakwet's track stars but did not compete last season.
Kiplagat, a 2010 Commonwealth Games gold medallist who was born in Sibow Village, started training and competing in 2008 after completing his education at Chebara High School in Marakwet West.
He was mentored by Moses Kiptanui who encouraged him to take up track racing after spotting his speed.
Kiplagat was introduced to Kiptanui by Sammy Kitwara who also comes from the Kerio Valley and wanted to run long distances like him.
He is managed by Italian Gianni Demadonna, but so far no young talents from their home villages are on the line to take over in 1500m and road racing.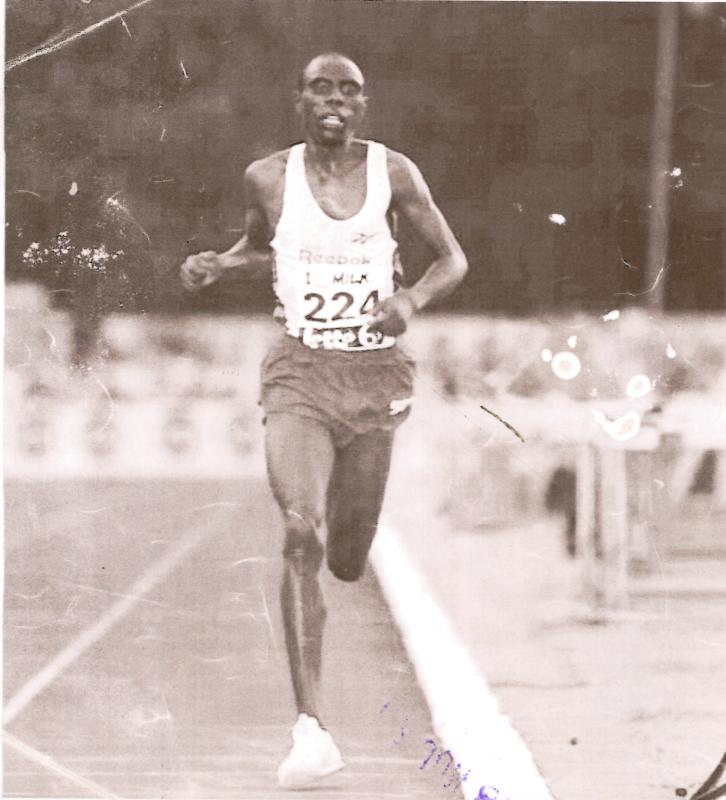 In the 2000s, Reuben Kosgei, 42, from Kapcherop made history when he stormed to victory in 3000m steeplechase at the Sydney Olympic Games 2000, becoming the youngest ever winner of a gold medal in the history of the Olympics. He was 21.
He made his marathon debut at the 2009 Vienna Marathon but did not finish the race. He finished second at the 2009 Florence Marathon. Kosgei regularly competed in Australia, winning the 2009 Sydney Morning Herald Half Marathon in 64:18 before clinching the 2011 title of Perth City to Surf 12km event, the 2011 Bridge to Brisbane fun run, the 2011 Adelaide City-Bay fun run and most recently, came second in the 2015 Adelaide City-Bay fun run.
Despite the astounding exploits, Kapcherop is yet to produce another steeplechaser who matches his feat.
In the 1990s and late 1980s, Kiptanui who comes from Kapkomora village in Marakwet East ran together with his cousins the late Richard Chelimo, Ismael Kirui, Willy Kirui and Catherine Kirui.
Chelimo almost ended Kenya's 10,000m Olympic gold-medal dry spell after he won silver in the 1992 edition. The last Kenyan to win gold in 10,000m at the Olympics is Naftali Temu in 1968 in Mexico City.
Kirui on the other hand was a 5000m world champion in 1993 and 1995.
The family of athletics is also yet to have one of their own to fit into the running shoes of the retired stars.
Kiptanui told Standard Sport that the area he was born in can still produce record-breaking stars.
"We have potential talent, but the major issue has been how to nurture them," Kiptanui said.
He says athletes are self-made and challenged potential talents from the area to train harder to avoid a gap in the succession of retired and current elites.
"I was never coached by anybody while growing up. I discovered I had talent and I trained myself. Mo Farah made it in 10,000m because of his personal efforts. Our athletes should accept the fact athletics is an individual sport," he said.
Kiptanui, now a businessman in Eldoret attributes the dip in athletics talent in both track and road to poor coaching.
He says coaches are using tactics used in the 1980s and 1990s to train athletes in2021 when technology is at the centre of preparation for competition.
"Coaches should change the way things are done. We have potential athletics talent, but we need to re-look the coaching," he notes.
However, athletics coach and former marathoner Eric Kimaiyo who is based at the 2800m above sea level Kapsait training camp in Marakwet where he trains world record holder Brigid Kosgei holds a divergent view.
The former Honolulu marathon champion blames neglect of the sport in the area.
Kimaiyo established Kapsait Secondary School to admit and train potential talent as they continue with their studies.
Commonwealth 5000m champion Edward Zakayo is among students who have been mentored while studying at the school and training camp.
Kimaiyo says there is not a single stadium in Marakwet despite producing talent that has earned Kenya some pride.
"There are no standard tracks across the area. Many schools have fields that are only marked during school games. Under these circumstances, it is difficult to produce track athletes at a young age. Those who study in schools with better facilities have excelled in athletics," he said.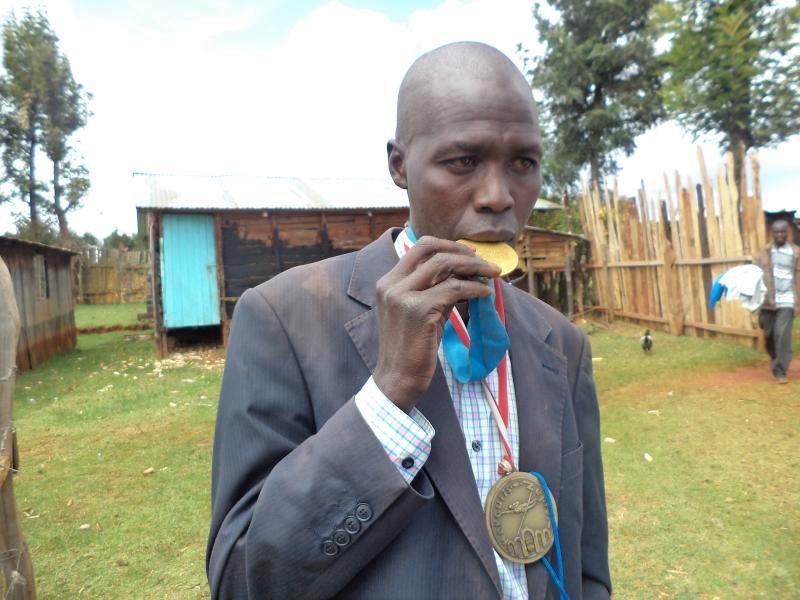 He continues: "Young athletes don't demand a lot of investment in terms of training facilities. They only want murram tracks, not tartan and you will see the results."
Kimaiyo also says Marakwet hills and valleys are still rich in talent but need support from learning institutions, government and elite athletes.
He says several potential talents have been spotted in school competition but have ended lacking mentorship after completing their studies.
"I started a school to nurture talent but the institution is now facing financial challenges because most parents with talented students have no ability to pay fees. That is why we call for targeted policies to nurture talents among our youngsters," he said.
The school and training camp has produced school athletics competition stars including Winny Kimutai, Catherine Relin, Feliciana Kanda, Diana Chesang and Doreen Kibet among others.
Kimaiyo says demotivated coaches have also contributed to a decreasing number of talents. He said athletes win awards, but no one motivates the trainer.
Sports expert and lecturer Byron Kipchumba who also comes from Marakwet says the traditional rivalry between Marakwet Boys and St Patrick's High School Iten may have contributed to the vacuum in talent succession.
Kipchumba observes that legendary athletes including former world 3000m steeplechase junior Raymond Yator and Vincent Malakwen, A former 1500m Africa Games champion among other top athletes were students at Marakwet Boys High school during the reign of school coach Samson Kimobo in the 1990s.
According to the sports expert, school heads who had interest in athletics played a critical role in nurturing talent.
"For example, when coach Kimobo left Marakwet Boys High school, the institution stopped producing talents," he said.
He says Kapcherop Secondary School became the defector athletics talent after Kimobo left Marakwet Boys and headed to Kapenguria in West Pokot.
"There is a huge gap in talent succession. There is a need for institutional support," he added.