Athletics Kenya relays series set to start at Nyayo Stadium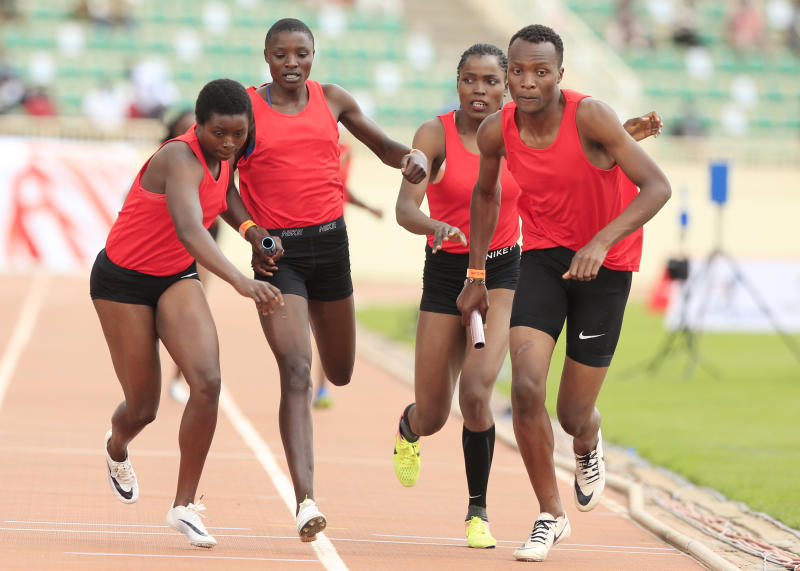 Athletics Kenya (AK) relay series starts tomorrow at Nyayo Stadium as athletes build-up towards the World Athletics Relay championships set to be held in Selesia, Poland from May 1 to May 2.
All the three-leg meetings will be hosted in Nairobi, with the second leg being held on January 23, the third leg on February 6, and national trials to select the team to the global showpiece on March 26 and 27 at the same venue.
"There will be three-weekend meets and the national trials to pick the national team. Because of the travel and other Covid-19 related protocol requirements, we decided that all the relay weekend meets and the finals would be staged at Nyayo National Stadium Nairobi.
"We urge athletes to take part in the series to enable them to get a chance for the national trials, which will be an invite-only event," said AK senior vice president and director of competition Paul Mutwii.
Mr Mutwii added: "Any athlete who will not have participated in the first and second meeting will not be allowed to participate in the third meet and trials."
The events lined up include, 150m, 300m, 500m, 100m hurdles, 1,000m, 1,600m, 4x 200m relay and 4 x 400m mixed relay.
Take a quick survey and help us improve our website
Take a survey